Maersk buys US-based Pilot Freight Services for $1.6bn
Pilot operates a North American facilities-based transportation network of 87 stations and hubs.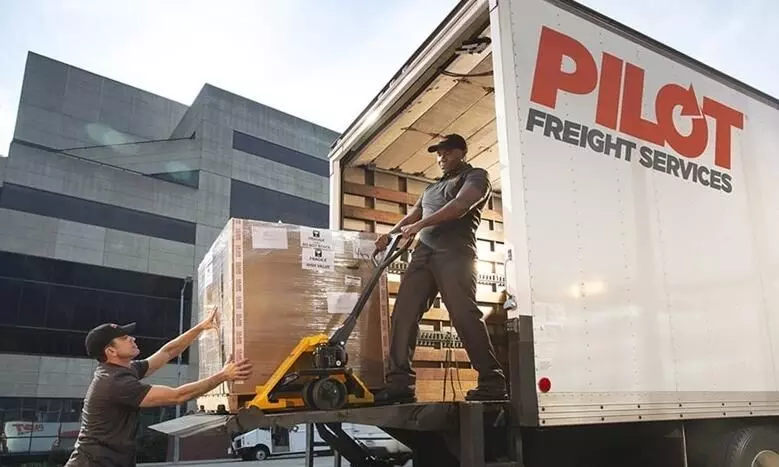 Continuing its vertical integration moves, Danish carrier Maersk plans to acquire US-based Pilot Freight Services for $1.6 billion from ATL Partners, a sector-focused private equity firm in New York and British Columbia Investment Management Corporation (BCI), one of the largest institutional investors in Canada.

Pilot is a first, middle and last mile as well as border crossing solutions provider, specialising in the big and bulky freight segment in North America for B2C and B2B distribution models, according to a statement issued by Maersk.
With the intended acquisition of Pilot, Maersk will extend its integrated logistics offering deeper into the supply chain of its customers. It will complement the earlier acquisitions already made to provide integrated logistics solutions in North America, especially with Performance Team (PT) (B2B warehousing and distribution) and Visible SCM (e-commerce warehousing and parcel distribution)., the statement added.
"In Maersk we continue our path to develop truly integrated logistics offering for our customers, offering them better visibility, more control and resilience in their supply chains," says Vincent Clerc, CEO, Ocean & Logistics, A.P. Moller-Maersk. "Adding the capabilities of Pilot is especially important because it will allow us to create more exciting solutions for our customers and support them through the acceleration of the migration towards e-commerce. Furthermore, it will open significant cost synergy opportunities by leveraging the capabilities we have already developed in the network."
Pilot operates a North American facilities-based transportation network of 87 stations and hubs through which freight is transported and distributed to end customers. The company uses mainly third party providers of trucking and has access to controlled capacity which facilitates a high quality first, middle and last mile service offering.
"The combined Pilot and Maersk scale will offer customers approximately 150 facilities in the U.S., including distribution centres, hubs and stations. This landside logistics network depth combined with Maersk's international presence will create tremendous new, end-to-end supply chain performance capabilities. Pilot's acquisition of American Linehaul Corporation in July 2021 was instrumental in creating this leading market expertise in middle mile, LTL expedited capabilities," the statement said.
Zach Pollock, CEO, Pilot added: "We are looking forward to joining Maersk. This is the ideal outcome for our customers, company and employees who will be able to tap into the ambitious transformation of simplifying and integrating global supply chains which will enable us to perform on a larger stage."
The transaction price is equivalent to an enterprise value of $1.8 billion post IFRS-16 lease liabilities, reflecting a pre-synergy EV/EBITDA multiple of 13.8x based on an estimated post IFRS-16 EBITDA of approximately $130 million for full-year 2021.