JAS strengthens its C-suite and top executive team
With the new appointments, JAS Worldwide seeks to fortify its rapid growth and customer-centricity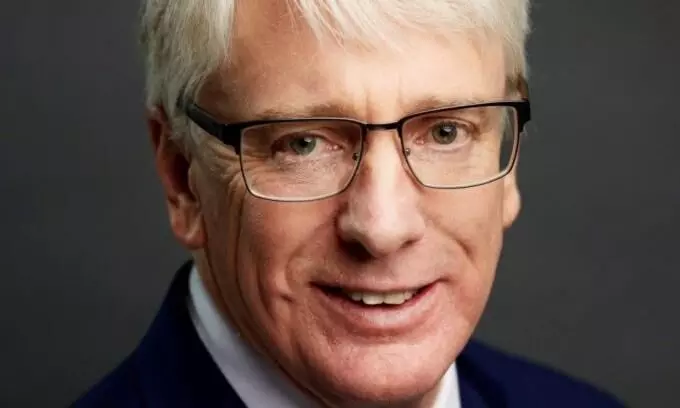 JAS Worldwide is pleased to announce a series of executive leadership appointments and promotions to fortify its rapid growth and customer-centricity.
Graeme Robinson has been named Chief Operations Officer, reporting directly to Marco Rebuffi, Global President & CEO, and remaining on the Management Advisory Board. As Executive Vice President Operations and Product, Robinson has been involved in many significant areas of the company development including the establishment of the World Air and World Ocean teams as well as the Business Process and Risk departments.
He began his JAS career as a Branch Manager in Los Angeles and has held several positions since, firstly with JAS USA and since 2007 with JAS Worldwide.
Meanwhile, David Bang has been named Chief Commercial Officer, also reporting directly to Marco Rebuffi and becoming a member of the Management Advisory Board. Bang brings over 25 years of experience in vertical development, commercial, and operational activities for all modes of transportation, contract logistics, 4PL, and other complex supply chain solutions including mergers and acquisitions. Prior to this appointment, he served JAS as Executive Vice President of Pharma & Healthcare.
Gregor Vrhunc has been promoted to Executive Vice President Global Head of Air Freight, continuing to report to Graeme Robinson as a member of the Management Advisory Board. Vrhunc joined JAS USA in 2010, and since March 2019 has held the position of Senior Vice President Global Air Freight at JAS Worldwide. Instrumental in helping JAS navigate the global pandemic through the development of reliable global airfreight networks, his work has been invaluable in providing creative solutions for clients globally.
Manuele Mazzacurati has been appointed to the position of Executive Vice President Global Sales & Marketing, reporting directly to David Bang and joining the Management Advisory Board. Mazzacurati has more than 23 years of experience in logistics, in positions of increasing responsibility in several countries within operations, product development, trade lane, and country P/L ownership. He previously served JAS as Regional Vice President Sales & Marketing Americas.
Aline Quirino has been promoted to Executive Vice President Global Human Resources, continuing to report to Marco Rebuffi and remaining on the Management Advisory Board. Over 12 years with JAS, Ms. Quirino has been supporting the company's growth and focusing on building a strong HR team to put people first, as well as developing and implementing human resource strategy, systems and processes to enable all global HR sub-systems to support the business.
With these key promotions and new appointments, JAS – one of the fastest growing and largest family-owned global logistics companies in the world, with a deeply rooted people-first culture – will further maximize its overall growth organically and strategically, while fostering innovation and leading in customer satisfaction.
"We are thrilled to place these seasoned executives in these crucial positions, preparing JAS to take a leap in the coming years to be the most customer-centric global logistics provider in the world, powered by our people," said Rebuffi.