Freightos publicly lists on Nasdaq, market cap near $500mn
As many as 244,040 shares were traded on the opening day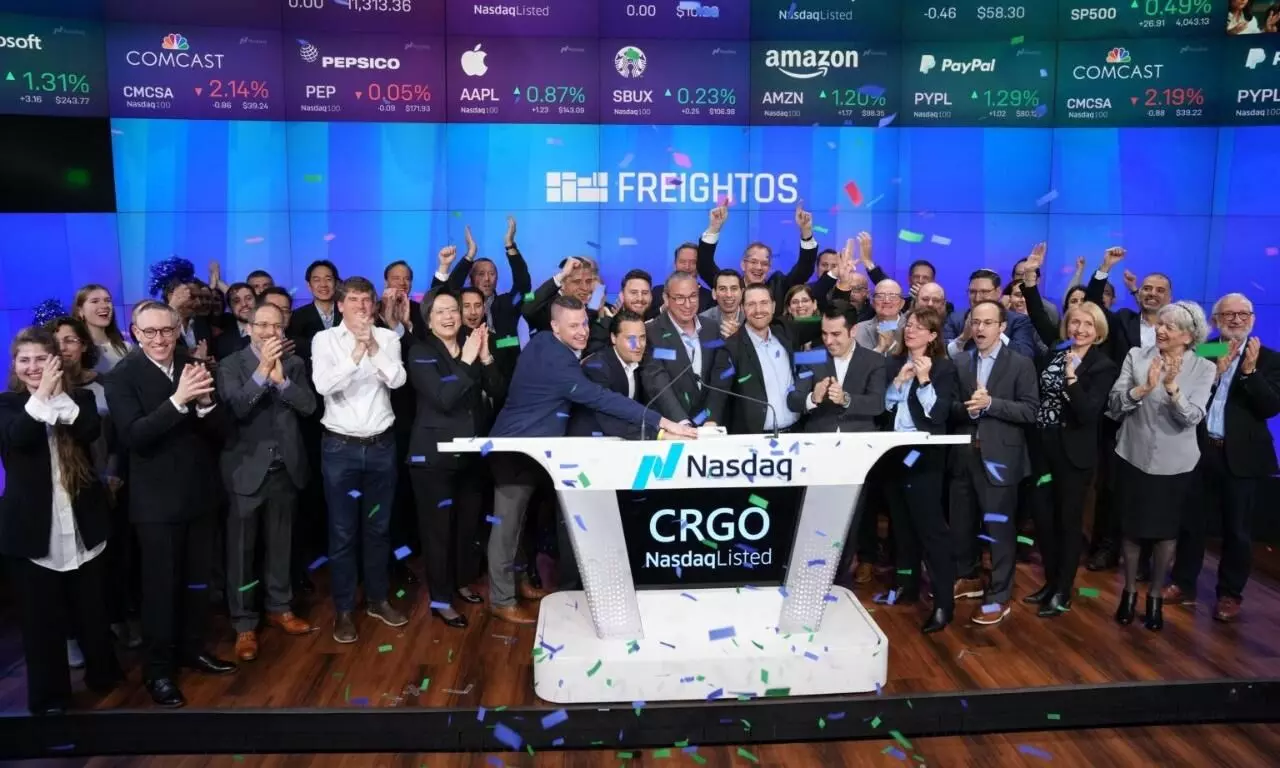 Freightos was listed on Nasdaq in a grand ceremony with CEO Zvi Schreiber ringing the opening bell and "taking the next step in our journey to make global trade more efficient with the world's global freight booking and payment platform."
The stock, listed with symbol CRGO, moved between a high of $31.15 and low of $10.30 before ending Day 1 of trading at $10.49. As many as 244,040 shares were traded on the opening day, and Freightos saw market cap cross $497 million.
"It took us over a decade of hard work to get here," Schreiber said at Nasdaq. "To our fabulous Freightos team around the world, including WebCargo, Clearit and 7LFreight a heartfelt: thank you, gracias, shukran, toda, Nandri, and xie xie. This is all of our celebration.
"We're surrounded here by investors who have backed us for a decade together with the Gesher team, M&G, and other new investors. Thank you all. Our work is just getting started. We're not going public to exit, but to double down and accelerate our investment and growth. Our journey together continues."
Going public is not an end goal, adds Schreiber. "On the contrary, today we raised more capital in order to finance our continued growth. And today we embrace the transparency and responsibility that comes with being publicly traded. We're just getting started."
Freightos' Gross Booking Value and transaction volume continue to grow at a triple-digit rate closing a record Q42022 with 211,000 bookings, more than double the number of bookings in the same period a year earlier. New carriers were added to the platform including American Airlines, Air Canada Cargo, China Southern Airlines, Emirates SkyCargo, LATAM Cargo, and others.
Freightos plans to issue the financial results for the full year 2022 and Q4 before the end of April 2023.