Freightos lists on Nasdaq, raises $80mn via Gesher merger
During 2022, Freightos facilitated nearly 700,000 digital bookings, representing over $600mn in Gross Booking Value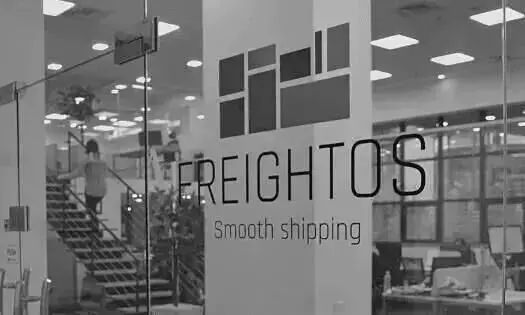 Freightos announced the closing of its business combination with Gesher I Acquisition Corp. (Gesher), a special purpose acquisition company, and ordinary shares and warrants of Freightos will commence trading on the Nasdaq under ticker symbols CRGO and CRGOW, respectively.
"During 2022, the company facilitated nearly 700,000 digital booking transactions, representing over $600 million in Gross Booking Value (GBV). This represents 54 percent growth in transactions compared to 2021," says an official release.
Freightos raised over $80 million in capital through the merger exceeding the previously announced committed capital. This includes $10 million from Qatar Airways and $60 million from M&G Investments and The Prudential Assurance Company. "Existing shareholders in Freightos include SGX Group (the Singapore Exchange Limited), a subsidiary of FedEx Corporation, Qatar Airways, IAG Cargo, the cargo division of International Airlines Group (which includes British Airways and Iberia), LATAM Airlines Group, Bob Mylod (Chairman of Booking Holdings) and leading financial investors such as Aleph and MoreVC. Freightos management, along with its largest shareholders, have signed two-year lockup agreements, subject to periodic releases and certain exceptions."

Also Read: We've reached a tipping point in adoption of air cargo digitalization

The capital raised from the business combination will be invested in further scaling the business, to increase transaction growth and revenue, further develop the technology stack, drive additional value for customers, and improve margins, the release added.
"Supply chains are fragile, and the last two years demonstrated how valuable Freightos is and can be," says Zvi Schreiber, Chief Executive Officer and Chairman, Freightos. "The company had an outstanding 2022, despite declining freight rates and volumes, demonstrating the power of digitalising one of the last large offline industries. We are delighted to have constructive partnerships with an increasing number of carriers, freight forwarders and importers/exporters who are committed to digitalisation.
"Going public through the combination with Gesher and raising capital is designed to fuel our aggressive efforts to scale our booking and payment platform and enhance our leadership position. This day represents new opportunities for the Freightos team around the world, whose diligence and dedication have made Freightos what it is today."
Ezra Gardner, Chief Executive Officer, Gesher, who is now joining the Freightos board adds: "Freightos' platform has set new transaction records in every quarter since we announced our business combination, which demonstrates the company's immense potential and traction. The company is the only pure-play global freight platform with publicly-traded securities, enjoying positive unit economics, high gross margins, a strong growth trajectory, impressive customer retention, and a vast total addressable market. Freightos is focused on delivering strong shareholder returns; Zvi and his team have worked hard to grow the business, resulting in 2022 and Q4 transaction numbers that beat internal targets despite negative market trends."
Record 2022
Freightos' GBV and transaction volume continue to grow at a triple-digit rate closing a record Q42022 with 211,000 bookings, more than double the number of bookings in the same period a year earlier.
New carriers were added to the platform including American Airlines, Air Canada Cargo, China Southern Airlines, Emirates SkyCargo, LATAM Cargo, and others.
Ongoing user growth was augmented by the acquisition and integration of 7LFreight, a North American rate management platform, into the WebCargo ecosystem, followed by the launch of instant booking for Less-Than-Truckload (LTL). Pricing and booking was also extended to third-party software providers and networks.