We've reached a tipping point in adoption of air cargo digitalization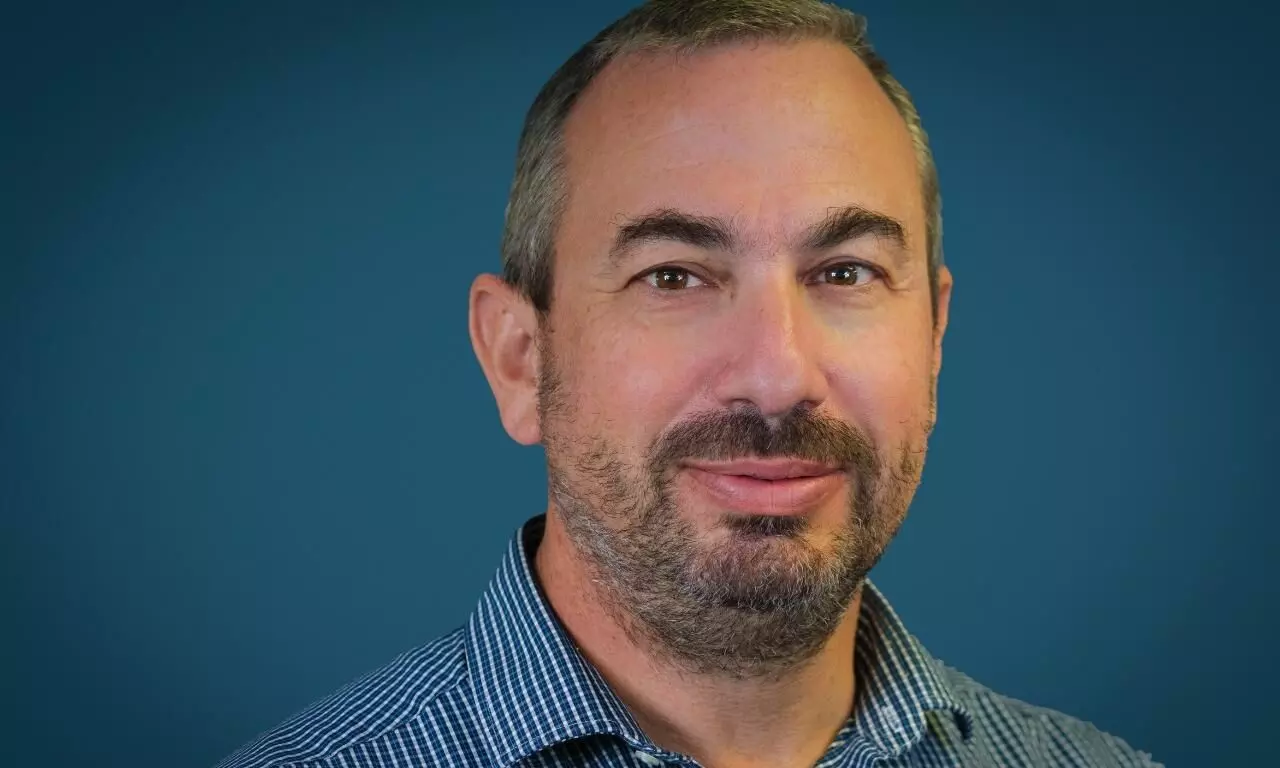 According to Freightos, a digital booking platform for international shipping, the company's digital bookings increased 300 percent year over year and added several new airlines as its customers that include American Airlines.

While the pandemic played its role to accelerate the overall shift to digital booking, Freightos thinks that pandemic is not the only reason for the air cargo and freight industry to make this shift, but it thinks that the time was just right for this acceleration as carriers were ramping up digital booking offerings over the last few years in response to market volatility.
According to Freightos CEO Zvi Schreiber, who spoke to us in this news exclusive interview, the reason is also because the industry waited many decades to see digitalization of cargo and in air cargo, adopting digitalization is very real and in the last few years there has been a fantastic revolution in airlines approach to digitalization.
Is pandemic the only reason for such exponential growth of digital booking in your platform?
No, I don't think it's related much to the pandemic. It's related to the industry. Especially air cargo is finally adopting digitalization in a very real way. We waited many decades to see digitalization of cargo. In ocean freight, it started early but we're still right at the beginning. In air cargo, in the last two three years, there's been a fantastic revolution with airlines really adopting digitalization. Every month we have an airline launching APIs with instant pricing and booking and connecting to our WebCargo by Freightos platform. We're seeing new freight forwarders starting to do digital air cargo bookings every day. This is what happens when you wait a long time and once you've got a critical mass of enough airlines and enough choice of digital bookings, then this industry can move fast and it knows how to. We've reached a tipping point where digitalization is being adopted very rapidly in air cargo.
In a recent survey conducted by Freightos you found about 46% of air cargo carriers now enable instant rate searches for quotes on their website compared with a 10% in 2019. When can we expect that figure reaching 90 to 100%?
Well, it will take a bit of time. The reason is that we got to 40 something percent because some of the big airlines have got APIs now. So already in 2019, we had Lufthansa, Air France KLM, IAG Group and more recently big carriers like Qatar Airways and Turkish. To get to 90% you probably need about 100 airlines or something. I think the only roadblock now is just the IT maturity of the carriers. Two years ago when we spoke to some airlines they would say, 'we don't know if we want to go digital, we don't know if we're going to do instant pricing. We quite like having two spreadsheets a year – one for the summer, one for the winter'. But we haven't heard that in a while now. Every airline we speak to understands that the industry is going digital and that they need to go digital. And so now it's just a question of having the right IT system. So nowadays, if an airline isn't connecting to the WebCargo platform, it's because they don't have the IT systems. They say to us come back in one year when we have a new IT system or two years or half a year. It is just about them getting their systems ready. And in some cases that requires an upgrade to their core operational systems. But that's the only limitation. I think it's now clear to the whole industry that air bookings are going digital and there's no going back from that.
How significant was getting American Airlines on board while you had the other biggest carriers also already on board?
American Airlines is very significant for us. We announced this several weeks ago that we're going live with them. But in fact it's less than a week, I believe, since they went live. It's very significant for us because they are the largest, by most measures, they are the largest carrier in the United States, and the US is a very large and important market. So we're very excited to have American live. They've been already doing many bookings in the first few days. We certainly hope to be a significant channel for them.
How significant is the Americas for you in terms of expansion and growth?
The American market was slower. We sort of had a clear geography where Europe was first and don't ask me why; then Middle East with Turkish, Qatar and Etihad; and only now the US. We've had Delta for a while now; and now American. The market which is slowest is the Asian market. But we're optimistic that in the next few months, we'll finally see major Asian carriers as well. Having said that, it is a fact that a lot of the capacity in and out of the US is on European carriers. So we've had bookings out of the US for a long time. But getting the American carriers is significant. In parallel to that we're also catching up with getting the US freight forwarders. We've been very strong in Europe. Out of 3,300 freight forwarders, who use our WebCargo booking system, the majority are in Europe still. But we're growing rapidly in the US, particularly after we acquired North American rate management company 7LFreight. With this acquisition we have a shortcut with another roughly 300 American freight forwarders coming onto our platform. They can now do the electronic bookings on WebCargo within 7LFreight. So if they are used using 7LFreight they can now do electronic bookings there. So, all of that combined with American Airlines joining means that the American market is poised to catch up with Europe in terms of the adoption of digital cargo, for sure.
What is causing Asian carriers to adopt digital booking so slowly?
I don't know what the reason is. But then again, I don't know why the whole industry took so long to go digital; 20 or 30 years more than, you know, retail or passenger industries. And now that it is going digital, I don't know why Asia is kind of last. But I don't think that it will last for long. I think now there are some major airlines in Asia, I can't name them, upgrading their IT systems or have upgraded their IT systems. And I hope by the end of this year, you'll see some of them receiving electronic bookings.
Creating a single API to make things easy for your potential customers is at the core of what you offer. How are you improving this platform continuously to make it a robust technology solution?
A lot of the connections nowadays are technical API connections rather than a user interface. All our connections to the airlines are system to system API connections. In addition, of course, we give the airline some nice dashboards with statistics. So that's the user interface aspect. But all of the bookings and pricing are completely online system to system. With freight forwarders, it is a bit different. The majority of freight forwarders are using WebCargo on the website. They sign in and use it. It's normally a human being booking in most cases. But we do have some of the most sophisticated and the biggest freight forwarders, who don't use our user interface at all. They connect to us system to system using our APIs into their system and their users are doing electronic bookings through WebCargo without having ever seen WebCargo at all. They see the internal system. So that's not as common with freight forwarders. But some of the most sophisticated freight forwarders do.
Do you still get hundreds of static rates in excel sheets?
Reading static rates from excel sheets is still a big part of our business and it will be for years. In the air cargo, I would reckon that close to half of the rates that we have are coming in real time from an API. But still, at least half, maybe more, are coming from static excel sheets. In ocean, it's even worse and in road, the vast majority of rates are coming in excel sheets. Ingesting excel sheets are still an important part of our business. But there's definitely light at the end of the tunnel now that gradually we're replacing excel sheets with real time APIs for sure.
What is the future for air cargo capacity sales on the digital platforms? What is the next stage?
There are a few things. As we discussed earlier, there are still carriers who are not online, especially in Asia, but not only. Secondly, even some of the carriers, who are online, may be only online for general cargo and that not all of them have pharma or dangerous goods online. Some of them still can only sell online up to one tone or two. Even the airlines, who are online, may not be 100% online. So there's a lot to be done now in making sure that all the airlines and all the types of capacity are online. We've still got a long way to go. But it will still take some years to really have everything online. It's progressing with great momentum.
Do you have plans to raise new round of funding and acquire new companies?
We did what we promised. We acquired 7LFreight. We are on the lookout opportunistically to make more acquisitions. The acquisitions, so far, have worked out very well. WebCargo was originally an acquisition six years ago, but now it's very well integrated into the Freightos group. And the original team has stayed and enjoyed being part of something bigger. We definitely hope to repeat that. And yes, of course, we will be looking to raise more capital at some point in order to finance our growth and acquisitions.