Diana Schöneich takes over CEO role at GEORGI Handling
Until August 2022, Diana Schöneich was the Senior Director European Region of AFL AirFreight Logistics S.à r.l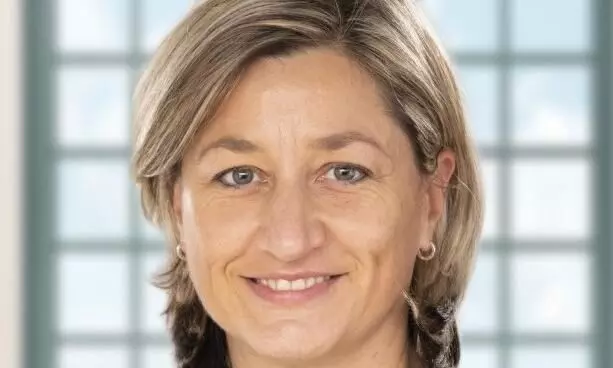 On September 01, 2022, Diana Schöneich was appointed CEO of GEORGI Handling and thus strengthened the management team around Benjamin Weil, Director of Business Development. GEORGI Handling is one of the younger companies in the GEORGI group of companies owned by Jürgen Georgi with branches in Frankfurt and Leipzig and currently has a total of 40,000m2.
Founded in 1953, the GEORGI GROUP today has a wide range of logistics services in addition to their largest and best-known RFS business segment with a fleet of over 450 trucks covering 24/7/365 services around the supply chain with overall more than 1,000 employees.
"Diana Schöneich joined us at the right time and with her broad range of knowledge and her network in the areas of airports, air cargo handling, and aviation, she will make a significant contribution to the further development of the group as part of our expansion strategy. Diana Schöneich will enhance and expand the company's presence specifically in the handling segment in the German and European markets by establishing the brand and the services of GEORGI Handling supra-regionally at locations that are strategically important for us to offer the market and international customers an alternative to the heavily utilized air cargo warehouses and handling services," says company owner Jürgen Georgi.
"I am looking forward to working with the GEORGI team and I am proud to support the development process of the company with my expertise. Exciting projects and tasks are waiting for me," says Diana Schöneich.
Until the end of August 2022, Diana Schöneich was on top of AFL AirFreight Logistics S.a.r.l. as Senior Director European Region, which, like AirBridgeCargo Airlines, Volga Dnepr Airlines, and Atran, belongs to the Volga Dnepr group of companies managing the GSA service portfolio of these airlines and managed with her team several stations within the European Region.
Previously from 2015-2018, Diana Schöneich was Managing Director of LUG aircargo handling GmbH after a period of five years as Managing Director of FCS Fraport Cargo Services GmbH in Frankfurt.