Deutsche Post DHL Group, Poste Italiane announce deal
Poste Italiane & DHL eCommerce Solutions to invest in JV to create sustainable network of parcel lockers in Italy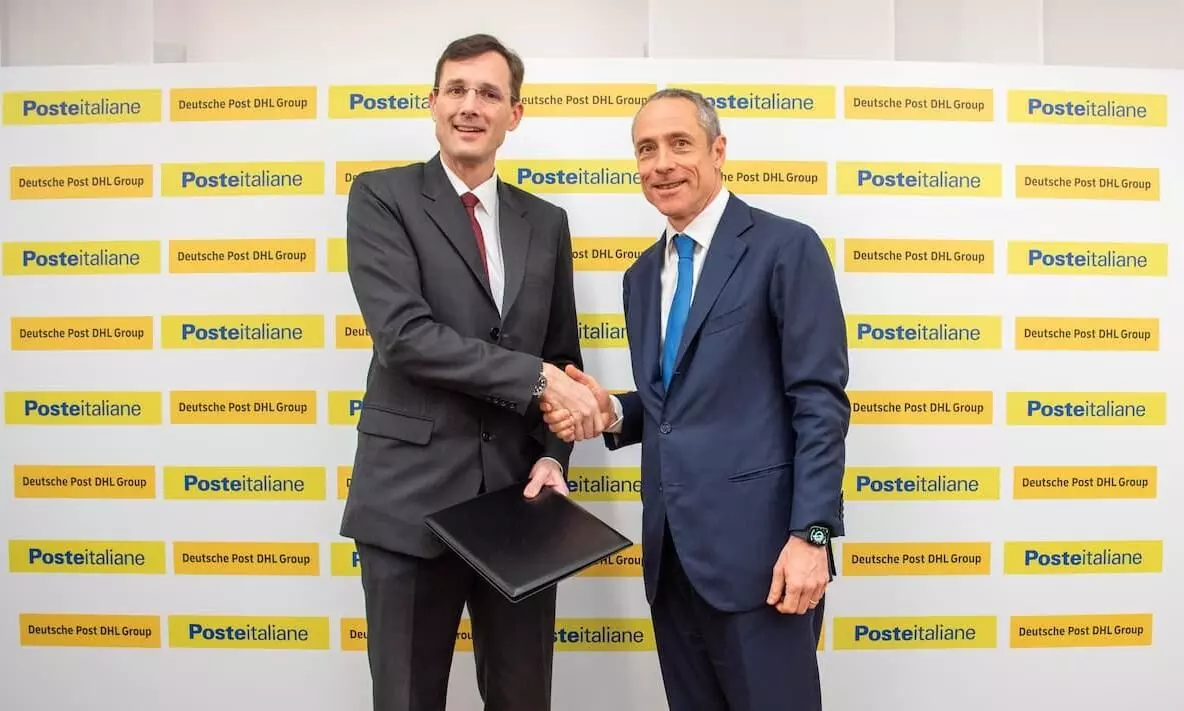 Deutsche Post DHL Group (DHL) and Poste Italiane S.p.A. (Poste Italiane) signed a strategic partnership for the Italian and international parcel markets.
The agreement, according to an official release, is based on four key points:
*DHL eCommerce Solutions will manage the road delivery of Poste Italiane parcels to European destinations.
*DHL Express and Poste Italiane will provide greater choice and flexibility to Italian customers for premium worldwide express service through their networks.
*Poste Italiane will deliver parcels from DHL eCommerce Solutions and DHL Parcel Germany shipped to Italy; and
*Poste Italiane and DHL eCommerce Solutions will invest in a joint venture to create a modern and sustainable network of parcel lockers in Italy."
Tobias Meyer, CEO-designate, Deutsche Post DHL Group says: "By combining Poste Italiane's extraordinary national infrastructure and potential on international markets with our global network and expertise in international trade, we will be able to leverage our strengths in a truly effective partnership. E-commerce is not only one of the four megatrends identified in our Group strategy but it is also one of the biggest growth drivers of our business. We believe our partnership will offer the highest quality to customers and meet growing demand for efficient and sustainable solutions."
Matteo Del Fante, CEO and General Manager, Poste Italiane adds: "This important agreement is another building block in our strategic transformation into a fully-fledged logistics operator, offering our customers a range of products dedicated to international markets. Our leadership is placed at Italy's service whose economy has a historical vocation towards international trade. DHL is the ideal partner to best connect our customers to international markets, with inbound and outbound delivery options as well as an advanced automated locker network, further to existing e-commerce solutions."