Deutsche Post DHL 2022 revenue up 15%
2023 EBIT guidance covers three scenarios and ranges from €6-7 billion, 2025 EBIT target of more than €8 billion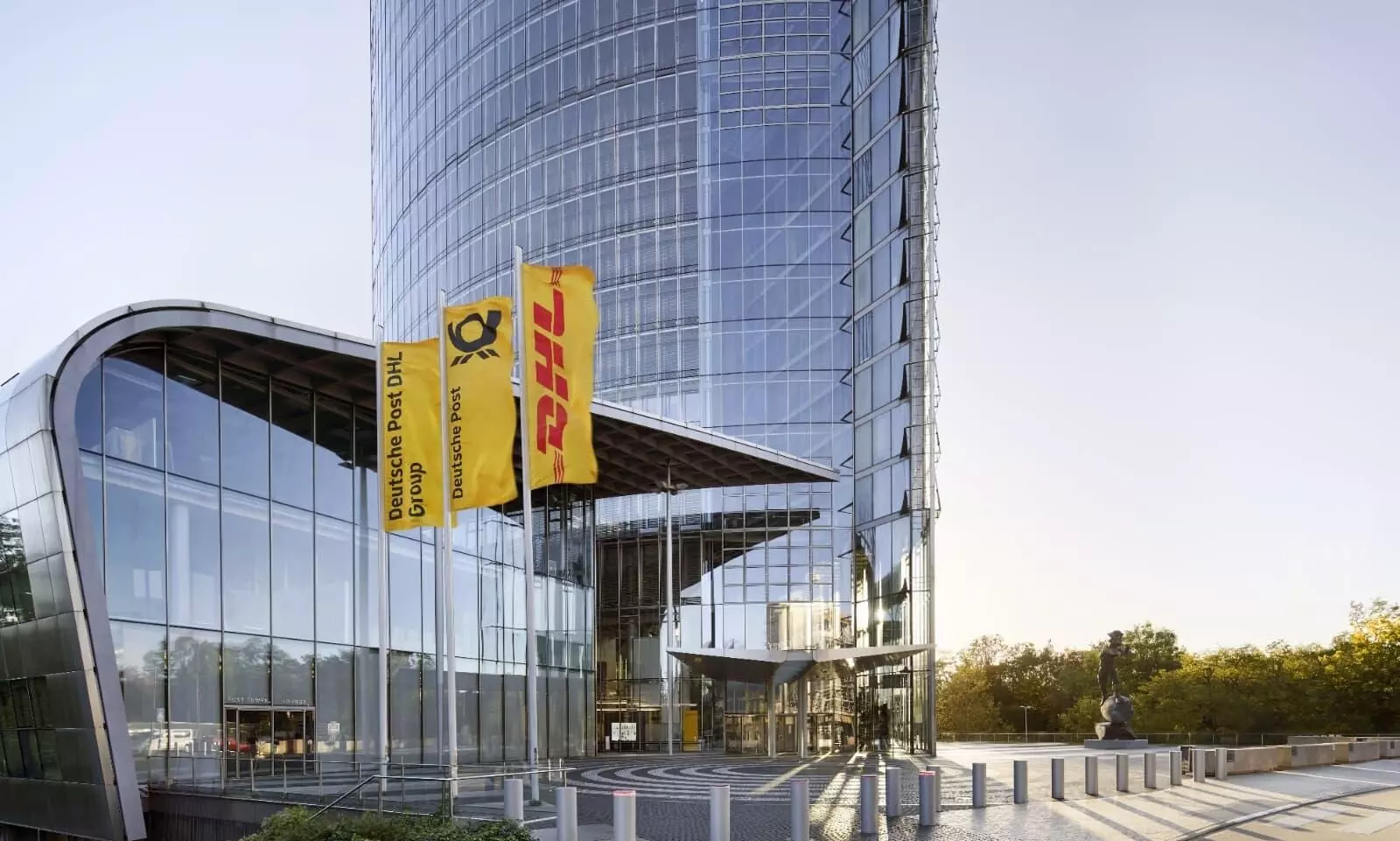 Deutsche Post DHL Group reported a 15.5 percent increase in revenue at €94.4 billion ($100 billion) "based on international business of the DHL divisions despite the fact that global trade and e-commerce normalised in 2022 as expected with slowing momentum in the final quarter."
Overall, Deutsche Post DHL Group achieved an operating profit (EBIT) of €8.4 billion (2021: €8 billion).
"We have demonstrated resilience and innovation capability in a challenging environment," says Frank Appel, CEO, Deutsche Post DHL Group. "Our course and strategy remain well on track. Once again, our thanks go to our employees for their extraordinary commitment in a challenging year."
Last year, Deutsche Post DHL Group invested €4.1 billion (2021:€3.9 billion) in its operating business as well as in digitalisation and sustainability. "The Group made progress in expanding its electric vehicles fleet, which grew by 7,000 to more than 29,000 e-vehicles worldwide. Further, investments were made to modernise the Express division's aircraft fleet and to build new CO2-neutral delivery bases in Germany. Investments were also made in sorting capacities and e-fulfillment solutions for the growing e-commerce business. There was an increase in efficiency due to investments in additional automation solutions."
Earnings driven by international logistics business
DHL Express: Revenue increased 14 percent to €27.6 billion (2021: €24.2 billion). "Pricing measures, exchange rate effects and increased fuel surcharges were the drivers of this development. The increase in average weight per shipment also had a positive impact on revenue development while revenue growth was slowed by a decline in international time-definite express (TDI) shipments. EBIT decreased by 4.6 percent year on year to €4 billion. This was mainly due to higher costs and negative exchange rate effects. Profitability remained at a high level with an EBIT margin of 14.6 percent (2021: 17.4 percent).
DHL Global Forwarding, Freight: While revenue increased 32 percent to €30.2 billion (2021: €22.8 billion), EBIT increased 77 percent to €2.3 billion (2021: €1.3 billion). "Air freight volumes were down 9.3 percent year on year while road freight shipment volumes declined by 4.8 percent. In ocean freight, transport volumes grew by 4.8 percent due to the integration of the beverage logistics company Hillebrand. The division's EBIT margin improved to an exceptionally high level of 7.6 percent (2021: 5.7 percent)."
DHL Supply Chain: High demand pushed revenue to €16.4 billion in 2022 (2021: €13.9 billion) while EBIT increased to €893 million (2021: €705 million) and the EBIT margin increased to 5.4 percent (2021: 5.1 percent). "The acquisition of a majority stake in the Dutch company Monta in the fourth quarter 2022 is intended to further accelerate growth in e-commerce."
DHL e-commerce Solutions: Revenue increased to €6.1 billion (2021: €5.9 billion), driven mainly by pricing measures. "The expected normalisation of shipment volumes materialised with a 6.3 percent decline in parcel volumes. India recorded an encouraging increase in parcel volumes. Network utilisation remained good. However additional inflationary driven cost increases had a negative impact. The division nevertheless closed the year profitably with an EBIT margin of 6.3 percent (2021: 7.0 percent). At €389 million, EBIT was moderately below the previous year (2021: €417 million)."
2023 guidance
The Group's 2023 EBIT guidance contains three scenarios and ranges from €6-7 billion:
"In the favourable case of a recovery starting around mid-year (V-shape recovery), the Group expects EBIT of around €7 billion;
In case of a recovery starting more towards year end (U-shape recovery), the Group anticipates EBIT of around €6.5 billion; and
In the least favourable case of no significant recovery in 2023 (L-shape recovery), the Group predicts EBIT of at least €6 billion.
The EBIT target for 2025 is set to more than €8 billion. The Group anticipates to generate cumulative free cash flow of €9-11 billion from 2023 to 2025. Over the same period, the company forecasts cumulative capital expenditure between €10-12 billion.