DB Schenker opens new terminal in Bergen, Norway
The 46-acre plot houses a state-of-the-art logistics centre with 7,000 m2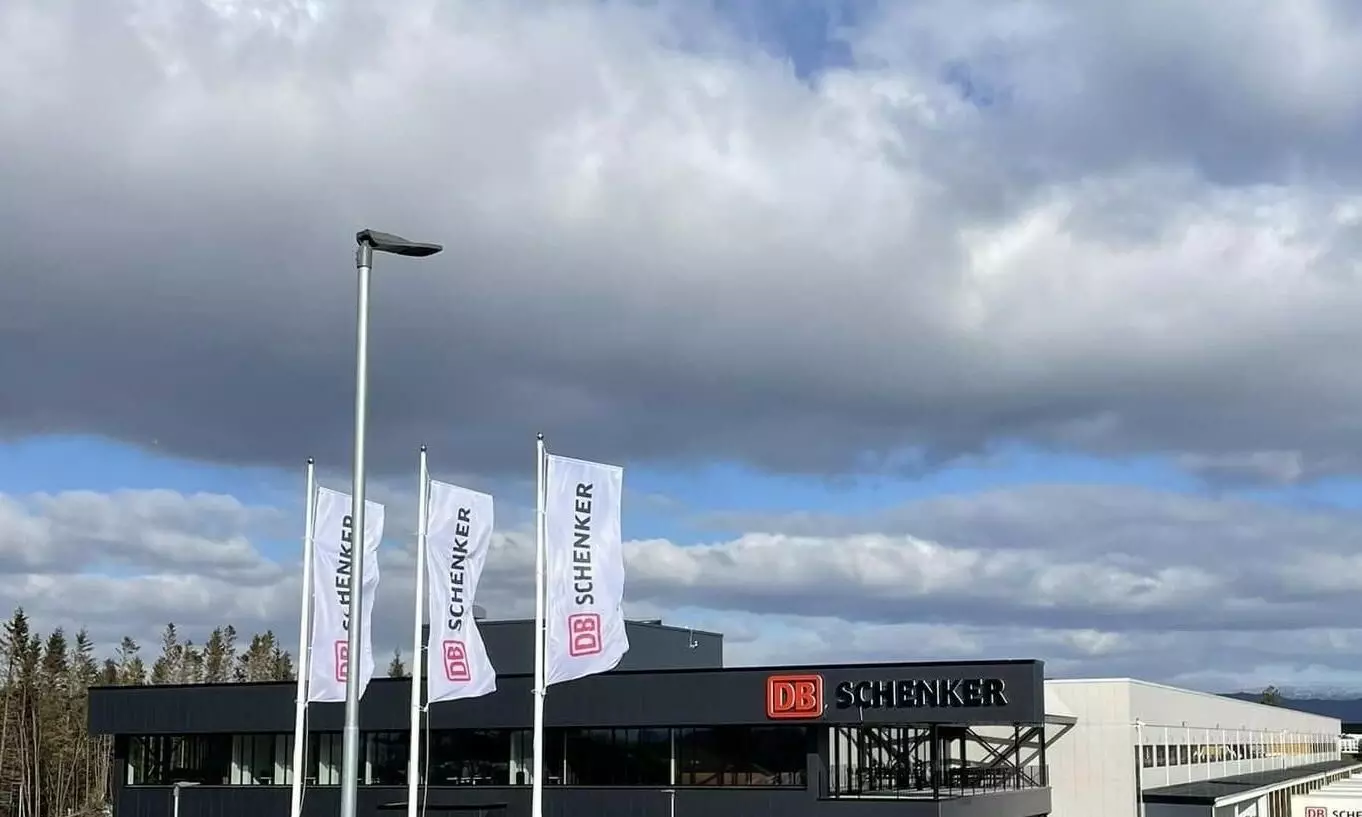 DB Schenker announced the opening of a new terminal in a central location at Bergen Flesland Airport.
"The 46-acre plot houses a state-of-the-art logistics centre with 7,000 m2. Large parts of the area are dedicated to freight handling. The building and operation are largely self-sufficient in electricity through solar panels on the roof, which incidentally is also green. The building has modern facilities for employees and drivers," says an official release.
DB Schenker, in Bergen, has a large catchment area for its operations in the region. With the increased capacity at modern locations, it can offer the market reliable and good transport products - not only on the road but also in sea and air freight, the release added.
Also Read - DB Schenker invests in all-new Manchester facility

"This terminal forms an important and integral part of our pan-European network, which comprises 430 terminals across Europe and is also of great importance for the Norwegian domestic network," says Christian Drenthen, Board Member for Land Transport, DB Schenker.

Wolfgang Frank, Head of Land, DB Schenker Norway adds: "The terminal in Bergen is a powerful part of our network. We are pleased that we can finally offer our customers and the market the best facilities for freight transport in the region. We are now well positioned for further sustainable growth, and Volta Trucks takes us further towards an eco-friendly land transport."
DB Schenker will conduct a test with the electrically powered and highly innovative Volta Zero from Volta Trucks in Norway. The truck was presented at the official opening of the terminal in Bergen, the release said. "In 2021, DB Schenker and Volta Trucks announced a partnership. The subsequent pre-order of nearly 1,500 all-electric Volta Zero vehicles was the largest order of medium-duty electric trucks in Europe to date. DB Schenker plans to deploy the all-electric, 16-tonne Volta Zero in its European terminals to deliver goods from distribution hubs to urban areas and city centres."

"By deploying the Volta Trucks in our fleet, we are significantly increasing the pace of electrification of our fleet and investing in greener transport solutions. This brings us closer to DB Schenker's goal of strengthening our position as a sustainable market leader for logistics services," adds Drenthen.