CMA CGM Q2 revenue drops 37%, net income plummets 83%
Revenue from activities including CMA CGM Air Cargo was down marginally (5%) to $474 million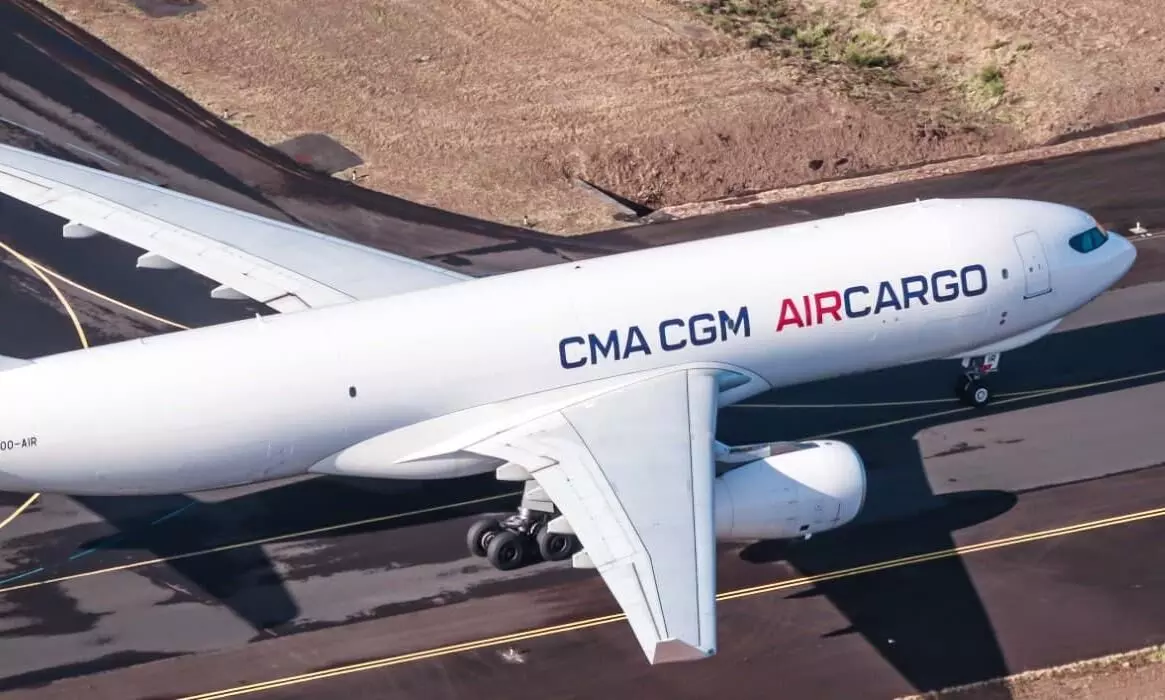 French logistics major CMA CGM Group reported a 37 percent decline in revenue at $12.3 billion for the second quarter ended June 30, 2023 compared to $19.5 billion in Q22022.
EBITA dropped 73 percent to $2.6 billion, and net income plunged 83 percent to $1.3 billion, says an official release.
"As expected, our industry continued to normalise in the second quarter, and despite difficult market conditions, our performance remains robust," says Rodolphe Saadé, Chairman and Chief Executive Officer, CMA CGM Group. "In recent years, we have significantly strengthened our two strategic pillars: transport and logistics. On that basis, our Group will pursue its transformation, as it continues to expand and to integrate recently acquired subsidiaries, while stepping up investments to decarbonize its activities."
Financial resources, net of debt, stood at $3.8 billion at the end of June 30, 2023, down $1.8 billion from December 31, 2022, the release added.
"The Group continues to invest in supporting the energy transition for transport and logistics:
*by maintaining assertive investments to diversify the energy mix with the aim of achieving net zero carbon by 2050 with over $14 billion invested in a fleet representing more than 100 LNG- and methanol-powered ships; and
*by creating CMA CGM's Fund for Energies with a budget of €1.5 billion over five years. Outlays of €430 million have already been committed to accelerate the energy transition across the Group's worldwide sea, land, air and logistics activities."
Shipping revenue down 48%
Consolidated revenue from shipping operations amounted to $8.4 billion, down 48 percent from second-quarter 2022. EBITDA was $2.2 billion, down 76 percent YoY.
Volume carried was almost flat at 5.60 million TEUs "despite a 11.5 percent rebound compared with the first quarter of the year, reflecting the seasonal nature of the business but also an upturn in demand." Average revenue per TEU declined 10 percent to $1,491 year on year.
Logistics revenue flat
Revenue from logistics operations was flat at $3.8 billion in the second quarter of the year. EBITDA stood at $356 million, up five percent from Q22022.
"The stability of the logistics business, in a context of declining trade, reflects both the slowdown in freight markets and the strengthening of the end-to-end supply chain services offered to CMA CGM Group customers through the acquisitions made since second-quarter 2022 of Ingram CLS, Gefco and Colis Privé."
The CMA CGM Group submitted an offer to acquire Bolloré Group's freight forwarding and logistics operations during the second quarter of 2023, which will strengthen the Group's logistics expertise in a wide range of high value-added sectors. "CMA CGM's logistics operations are set to rank among the world's top five players in transport and logistics."
Revenue from other activities, which include port terminals and CMA CGM Air Cargo, was down marginally (five percent) to $474 million. EBITDA was $50 million, down 62 percent, mainly due to lower volumes in port terminals and a less buoyant air transport market, the release added.