National Air Cargo, National Airlines coordinate aid for Ukraine
17 tonnes aid including sleeping bags, quilts & generators distributed among hospitals & rehabilitation centers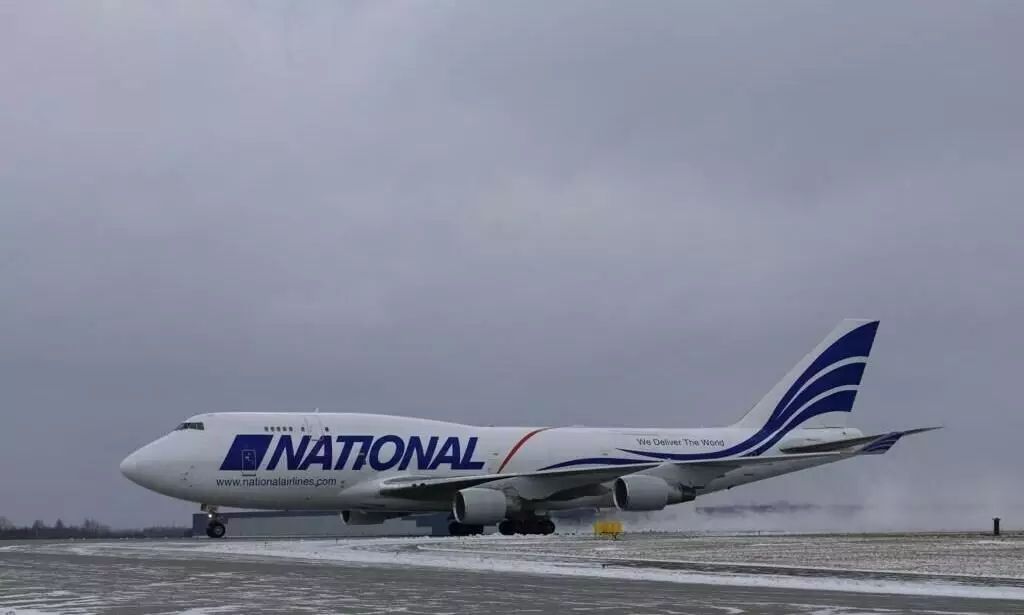 U.S. based Brother's Brother Foundation (BBF) partnered with National Airlines to ship humanitarian aid to different regions in Ukraine via Poland.
"The 17 tonnes of aid, which includes sleeping bags, quilts, clothing, generators and other additional items, were distributed among military hospitals and rehabilitation centers for injured soldiers in Kyiv, Lviv, and Vinnytsia areas," according to a release from National Air Cargo.
"We are deeply grateful for the leading initiative by Brother's Brother Foundation in organising the much-needed support in the region," says Christopher Alf, Chairman, National Air Cargo Holdings. "National has been actively partnering with several organisations and governments to deliver timely humanitarian aid and relief to the crisis hit regions over the last three decades."
In a well-orchestrated mission, teams from both organisations coordinated airlift of the aid and relief items from the U.S. to Poland on National Airlines B747-400F aircraft, the release said. "Later, the National Air Cargo global teams took the needed initiative for the final mile coordinating customs requirements and shipment transportation to different crisis hit Ukrainian cities via specially designated trucks."
Also Read - Changing face of humanitarian aid logistics
Ozzy Samad, President, Brother's Brother Foundation says: "We could not be more appreciative of National Air Cargo Group's generosity in assisting those in dire need in Ukraine. The team's commitment and responsiveness to the humanitarian crisis is truly commendable."