Wing, Walmart to offer drone deliveries in Dallas metro
A critical milestone for Wing as it continues to develop skills for important delivery operations.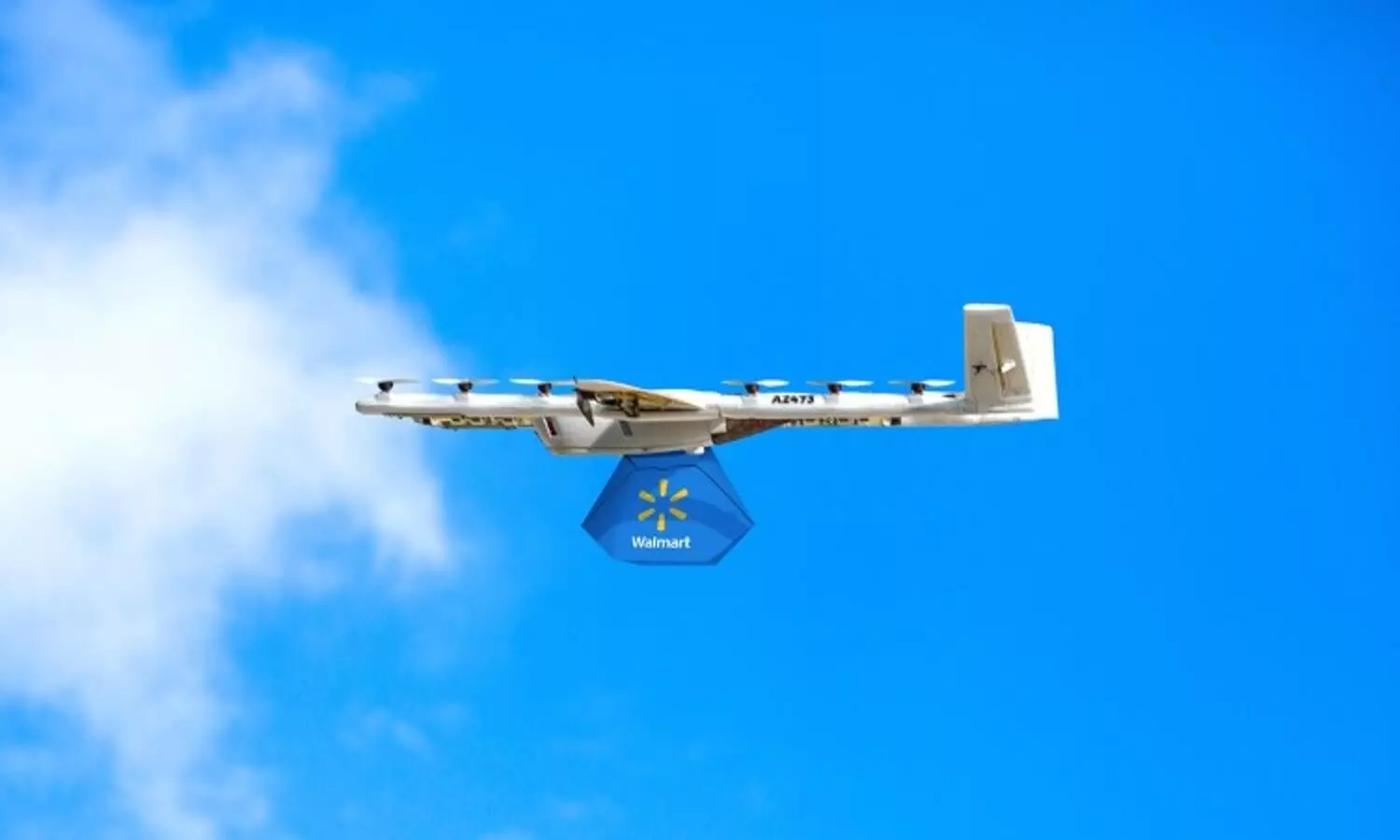 Wing, an Alphabet company developing a drone delivery system and UTM systems, has announced its collaboration with Walmart to launch drone delivery in the Dallas-Fort Worth Metroplex in the coming weeks. The aim is to begin with two Walmart Supercenters where people will be able to order a variety of things such as quick meals, groceries, household essentials, and over-the-counter medicines.
This is a critical milestone for Wing as it continues to develop skills to assist some of the world's most important delivery operations. The technology is intended to supplement existing distribution options, making overall systems more efficient and capable of meeting genuine client demands.
What does all this mean for the communities that Wing will serve in the Dallas-Fort Worth Metroplex? "First and foremost – it means a whole lot more of you are going to be able to access the service. The number one question we get from folks around the Dallas area is when drone delivery will be available at THEIR homes. In the short-term, this news means there will be two additional Wing service areas in the Dallas-Fort Worth metro," says Shannon Nash, Chief Financial Officer, Wing.
"We'll start at the Walmart Supercenter at 8555 Preston Road in Frisco, adding a large section of central and eastern Frisco to the service area (our most-requested expansion area since we first launched in western Frisco in 2021), " Nash added.
A second nearby Walmart store is set to launch before the end of the calendar year. It will be available to homes within approximately six miles of the stores.
"We've heard from many of you that we need to provide evening hours, and so I'm happy to share that our new hours of operations will be 10:30 a.m. until 6:30 p.m. We're also extending to 6 days a week (open every day except Wednesdays)," said Nash.
Customers are likely to get deliveries in under 30 minutes, Nash added.
Wing started services in Texas in April this year, serving suburban homes in the cities of Frisco and Little Elm.