Wing, Apian partner for medical drone delivery service in Ireland
Wing and Apian will work with healthcare and pharmacy partners to create rapid delivery network in South Dublin.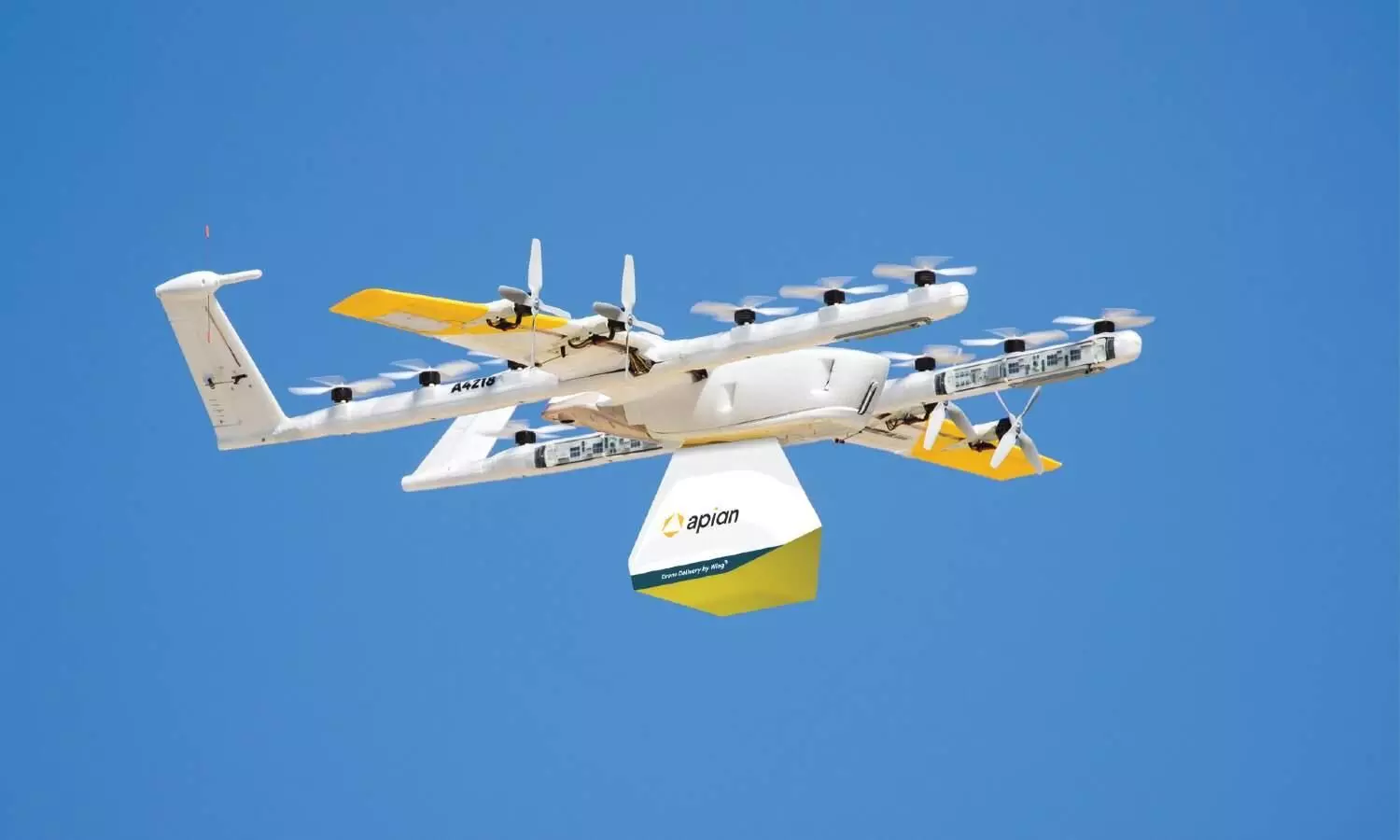 Wing and Apian, a United Kingdom-based company connecting healthcare providers with drone operators and services, have partnered to begin medical drone delivery services in Ireland and jointly explore opportunities in the U.K.
"We expect to begin working with hospitals and other care providers in Dublin later this year. We look forward to engaging with the local community and stakeholders as we develop the operations and begin flights," said Shannon Nash, Chief Financial Officer, Wing.
Over the coming months, Wing and Apian will work with healthcare and pharmacy partners to create a rapid medical delivery network in South Dublin. This efficient network, leveraging Wing's aircraft and automation, will serve to improve the patient experience while reducing traffic congestion and emissions in the community.
"Wing's automated delivery drones are well-suited for a range of useful healthcare applications; our technology is designed to deliver pharmacy items, laboratory samples, and medical devices and supplies very quickly in urban and suburban environments," Nash added.
Apian is a healthcare logistics company founded by a team of doctors from the UK's National Health Service (NHS). The Apian platform integrates both healthcare and aviation systems, creating a fully automated, on-demand delivery system that improves patient health outcomes and staff well-being.
"Together, Wing and Apian believe that healthcare should benefit from on-demand delivery much like consumers do in their personal lives. Medical drone delivery can provide a faster, more reliable, lower-cost solution than ground-based alternatives. We aim to address speed, inefficiencies, and also environmental challenges by reducing vehicles on the road. At Wing, we also look forward to future opportunities in the UK after years of collaboration with regulators and contributions to numerous policy forums," said Nash.
Regulatory progress in the European Union and the UK continues to open doors toward safe and beneficial drone services at scale. This operation will be Wing's second in Ireland, following the public demonstration services in Lusk, where thoughtful input and the collaborative approach from the community have provided invaluable feedback on the future of drone delivery.