'This is a marathon, not a sprint'
Flytrex, a fast-growing drone delivery firm, had a busy 2022, significantly expanding its zones of operations as well as its list of retail and restaurant partners. Yariv Bash, CEO of Flytrex has revealed data based on its service in North Carolina and Texas and the most popular things delivered in 2022.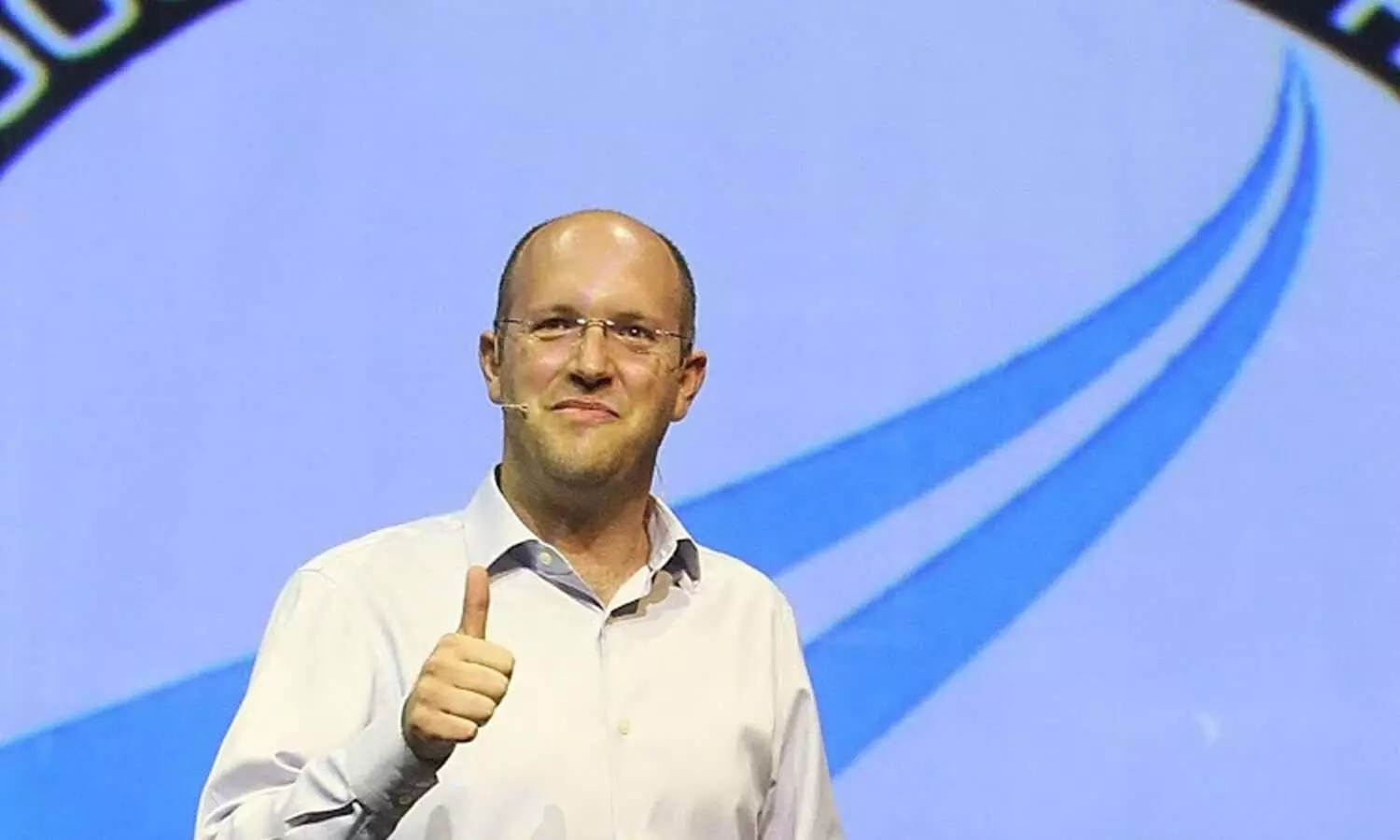 In 2022, the average time from takeoff to delivery was roughly 3 minutes and 32 seconds, with the fastest duration from order to delivery being 12:13 minutes. On October 14, Flytrex set a new record with one order per five minutes. In 2022, the firm had over 21,350 unique deliveries, and 4,000 unique users, a 765% increase over 2021.
Sandwiches and salads accounted for over a fifth of all restaurant orders (19.8%), with chicken and wings coming in second at 18.5%. According to the data, the largest order included three tomato soups and one noodle soup, two Cobb salads with chicken, two BLTs, and three cheese sandwiches.

Bash spoke with The STAT Trade Times about their journey from 2017 to today, business growth objectives, plans for the next five years, and his thoughts on topics such as a shift in consumer demand for drones, FAA rules, consumer expectations, and more.
Flytrex began delivering packages six years ago. From August 2017 to March 2023, the drone company made over 22000+ deliveries. Please share your success mantra with us.
Flytrex has seen considerable growth and expansion over the past several years. In 2022 alone, Flytrex delivered more than 85,000 items by drone across 21,350 orders and increased its customer base seven-fold year-over-year.
With four stations located across North Carolina and Texas, Flytrex's service is increasingly being seen as a viable mode of fast, affordable, and high-quality delivery. Flytrex is shifting the on-demand paradigm and making autonomous drone delivery a reality across American suburbs.
We have two mantras for success, the first being "this is a marathon, not a sprint," and the second being "aviation is hard for a good reason, we work with the regulators to make sure our skies stay safe."
What challenges did you face during these years, and how did you overcome them? Can you share an incident?
Drones are held to the same safety standards as commercial aviation jets, so Flytrex and other companies offering similar services are expected to meet stringent safety standards. Flytrex has been working closely with regulators like the FAA to tackle the challenges of Unmanned Aircraft System (UAS) integration, answer community concerns, and prove that drones are a viable delivery solution.
Drone deliveries have recently received more attention than they did when you first began. What are your thoughts on this industry shift?
Intensified by the pandemic, 'instant gratification' is a priority for consumers, especially once they experience airborne deliveries straight to their backyards within minutes. The pandemic proved a test case for drone deliveries, demonstrating both the need for such services as well as their viability, and the acceptance of such deliveries encouraged their proliferation across new locations.
In suburban and rural areas, where traditional couriers can make around two deliveries per hour, on-demand delivery has typically been seen as economically impractical. With over 82 million households living in detached single-family homes in the U.S. suburbs, this has remained a massive underserved market for on-demand delivery.
Shifting the on-demand paradigm, Flytrex is specifically designed for 'ultrafast on-demand drone delivery directly to consumers' homes', providing unique short-range, high-bandwidth and low-margin last-mile fulfilment – AKA a better, faster, and cheaper service.
The Federal Aviation Administration (FAA) recently approved Flytrex for a certification that will allow for nationwide long-range delivery. Could you please elaborate on your plans for expansion/business after receiving the certificate?
Part 135 allows Flytrex greater operational flexibility, including the ability to fly over people and beyond the pilot's visual line of sight (BVLOS) - a limitation that can't be waived under Part 107. This milestone makes it possible to serve a far wider range of customers per station.
With this new approval, Flytrex is now geared to continue scaling drone delivery nationwide, to the tens of millions of homes across suburban America – ensuring faster, cheaper deliveries to eligible customers.
What are your customers' drone delivery expectations, and how do you intend to meet them? Are they looking for something specific?
In general, when it comes to delivery, consumers across the US expect instant gratification, quality, and convenience at a reasonable price. Flytrex is meeting these expectations by providing fast and cheap delivery for the consumer, and with an average delivery time of 3 minutes and 32 seconds, customers are receiving their dinner still hot from the oven, or their ice cream still cold and fresh – meaning higher quality delivery as well.
What are the restaurant/food outlet requirements for using a drone to carry their food? Do they want to see a change in the way drones are designed?
For restaurants, Flytrex is just like any other traditional on-demand service. If a restaurant works with a third-party delivery service using human couriers, working with Flytrex is the same. Customers order food and goods via the Flytrex app, the restaurant prepares the order, and it is then packed into drones for ultrafast delivery.
Flytrex has it all, from ice cream to coffee to sushi. Is there a product or food item that you haven't yet delivered but would like to?
We're always looking to provide the best service possible to our customers. As long as they're happy with their orders, so are we. And, like you said, we're delivering it all: if the store stocks it, (and it fits) we'll fly it.
What changes do you intend to make in your deliveries over the next five years?
Our ongoing focus is to continue expanding our service across the US suburbs. We also will continue working with regulators like the FAA to help tackle the remaining challenges of UAS integration.
Do you intend to expand your business beyond the United States? If so, which potential market and why?
At present, Flytrex is focused on expanding its service within the US market. With tens of millions of suburban homes spread throughout the country, Flytrex is placing its efforts on catering to these individuals to ensure swift, affordable delivery is available to all.
What changes do you think the industry needs to make as drone deliveries spread and become a part of our daily lives? Do you believe that some changes to the regulations governing drone deliveries in the US are required?
As mentioned previously, Flytrex is committed to ensuring drones are integrated into airspace safely. This is why Flytrex has been working closely with regulators, having participated in FAA's UAS Integration Pilot Programme, which concluded in October 2020, and continued in the FAA's subsequent initiative, BEYOND, working with the North Carolina Department of Transportation.
Although drone delivery has progressed by leaps and bounds, there is still a long trajectory ahead. The industry will need to advance drone technology to support harsher and more volatile weather conditions, as well as increase the vehicles' payload and delivery range.
Additionally, the rise of drone services has underscored the need for Unmanned Aircraft System Traffic Management (UTM). Flytrex's technology can be integrated with a wide range of UTM providers. The company is continuously monitoring UTM services standardization, which we believe will expedite the wide adoption of drone deliveries in a safe and effective manner.
Last but not least: for drone delivery to truly proliferate, a robust detect and avoid system must be put in place. This enables the drones to safely integrate into civilian airspace and avoid collisions with other aircraft, buildings, birds, power lines or other obstacles – essentially acting as eyes scanning the skies and navigating through aerial traffic.