SeedBlink offers opportunity to invest in Dronamics
Dronamics opens €2mn Pre-Series A round for private investors on SeedBlink with minimum ticket size of €2,500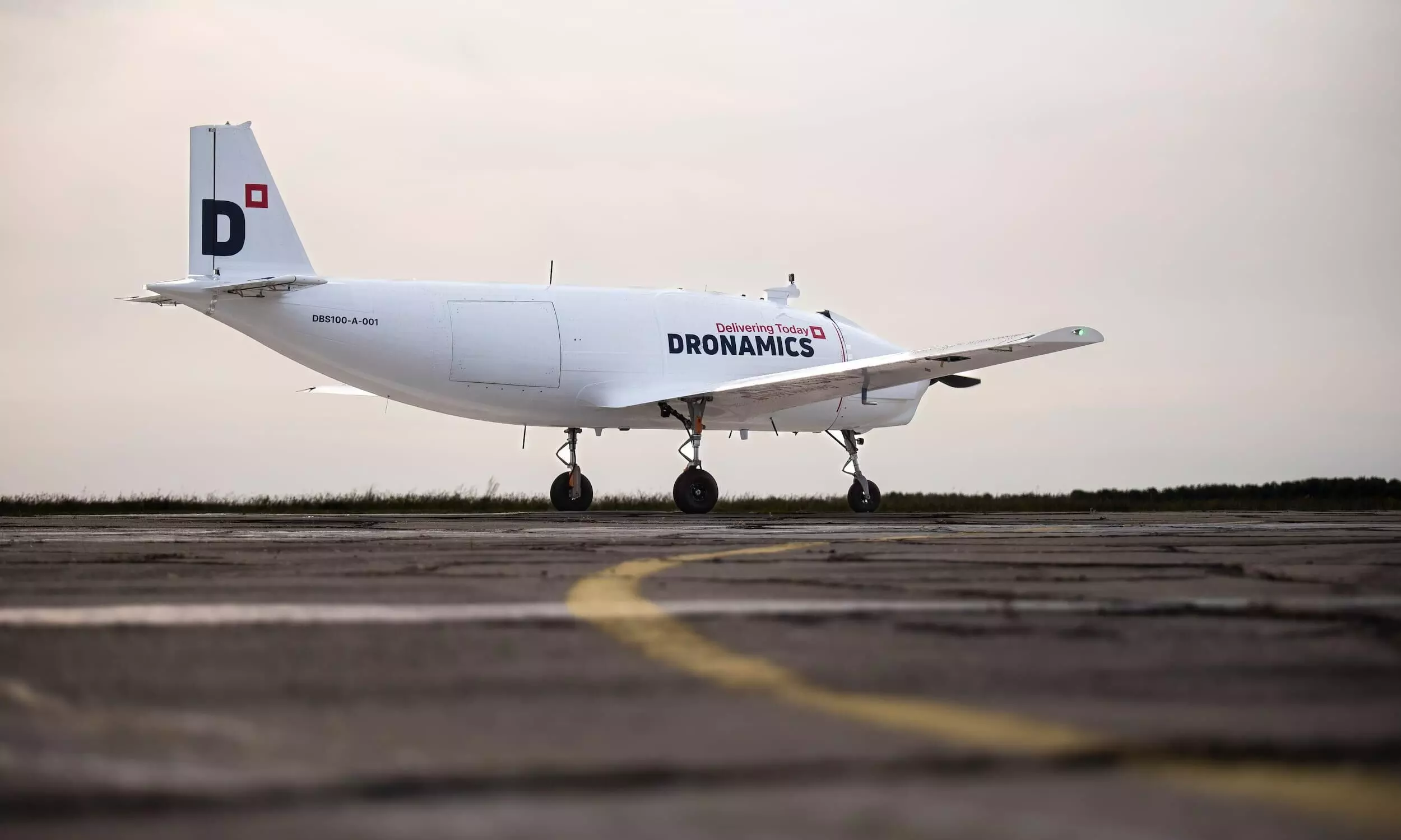 SeedBlink, the financing platform for European technology startups, is running its second raise for Dronamics, the world's first licensed cargo drone airline.
"The round is a year and a half later after the first SeedBlink campaign for Dronamics, and is allowing current and new investors to maintain and expand their stake in the cargo drone developer and operator," says a release from SeedBlink.
"The current round targets a €2 million ($2.2 million) Pre-Series A raise exclusively on SeedBlink, and follows the oversubscribed raise in December of 2021 where more than 200 investors took part via the SeedBlink platform. Dronamics, the first and only cargo drone airline with a licence to fly long-range cargo drones in the EU, completed its full-scale first flight successfully in May 2023 and is set to begin commercial operations at the end of this year, several years ahead of competitors."
The initial Dronamics campaign was one of the first international capital raises for the equity funding platform SeedBlink that has by now facilitated more than 70,000 investors from 88 countries to invest in promising venture-backed startups like Dronamics, the release added.
"Dronamics was our first Bulgarian investment opportunity and it is with great pleasure that we welcome them back on the platform to offer our investors the exclusive opportunity to participate in their current round of funding, only a few months ahead of their first priced Series A round, which will bring the commercialisation of the business." says Angel Hadjiev, Country Manager, Bulgaria, SeedBlink.

The minimum ticket size for investors is €2,500 (€1,000 for SeedBlink club members), a threshold appealing for private individuals who would like to become shareholders in the company set to change how the world moves goods. The round starts today and will close on July 31, 2023, the release added.

"With its strong first-mover advantage, innovative technology, manufacturing partnerships, and commitment to sustainability, Dronamics is poised to reshape the freight industry and lead the way towards a more efficient and environmentally friendly future of logistics," says Andrei Dudoiu, Co-Founder, SeedBlink. "It's an honour to have our seat at the table and give our community of investors the opportunity to support their vision."
Svilen Rangelov, Co-Founder and CEO, Dronamics adds: "We are thrilled to be at the forefront of the cargo drone evolution. Our goal is to transform the way goods are transported, offering a faster, more efficient, and green solution."
At the core of Dronamics' offerings is the groundbreaking Black Swan drone. "With a range of up to 2,500 km and up to 350 kg cargo capacity, the Black Swan offers not only enhanced operational capabilities but also substantial environmental benefits. When compared to conventional cargo transport methods, the Black Swan stands out by reducing emissions by up to 60 percent, saving time by up to 80 percent and cutting costs by up to 50 percent," says Rangelov.

Dronamics has raised $40 million in pre-Series A funding from early-stage funds and angel investors from 12 countries and is co-funded by the European Union under the European Innovation Council, Europe's flagship innovation programme.
Alongside the Black Swan, the company is establishing a network of droneports and fully remote control and cargo handling operations, ensuring end-to-end operational efficiency, the release added.