Dronamics first cargo drone airline with IATA, ICAO designator codes
Dronamics has been assigned IATA designator code OY along with accounting prefix 651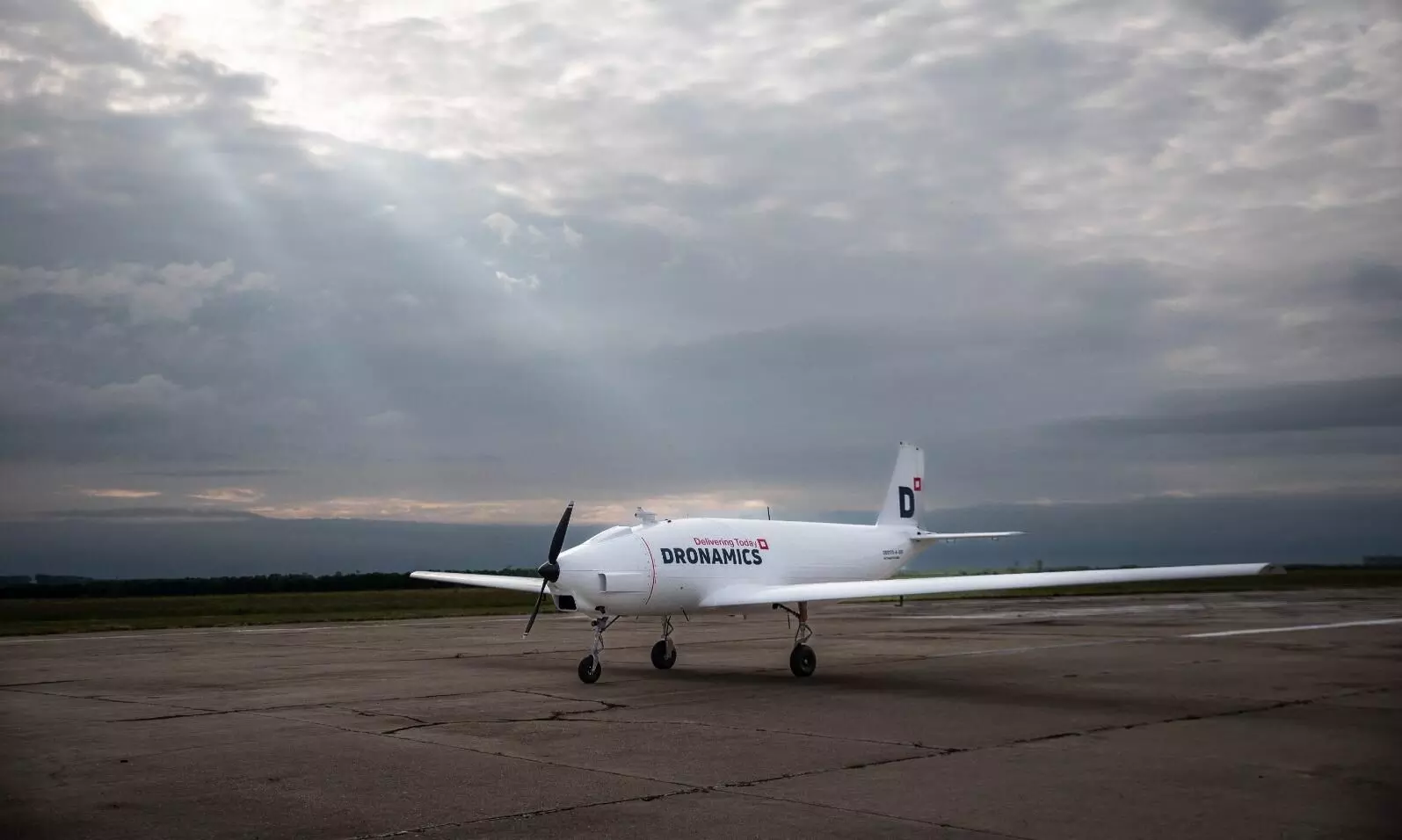 Dronamics, the world's first cargo drone airline with a licence to operate in Europe, has been officially assigned both International Air Transport Association (IATA) and International Civil Aviation Organization (ICAO) designator codes.
Dronamics is the first cargo drone airline to secure these codes, granting it recognition on par with other international airlines, says an official release.
"Dronamics has been assigned the IATA designator code OY along with accounting prefix 651. IATA codes play a critical role in the aviation industry, serving as essential identifiers for airlines, their destinations, and cargo documents. These codes enable Dronamics to be officially recognised as an airline entity, supporting commercial interline agreements with other IATA carriers, facilitating connections with freight forwarders and enabling the publication of flight schedules through OAG, the world's leading provider of digital flight information. The IATA 2-letter airline designator code OY will be used to establish flight numbers for both scheduled and non-scheduled flights, providing standardised identification across its operations. Additionally, the airline accounting prefix 651 grants Dronamics the ability to issue air waybills (AWBs), facilitating seamless cargo uplift within its extensive network."
ICAO telephony call sign Black Swan and three-letter airline designator DXE have been assigned to Dronamics. "These ICAO codes are widely utilised by pilots and air traffic controllers worldwide, playing a crucial role in flight planning, communication with air traffic control, and the dissemination of vital information through Notice to Air Missions (NOTAMs)."
Svilen Rangelov, co-Founder and CEO, Dronamics says: "Becoming the first cargo drone airline with both IATA and ICAO designator codes is a testament to Dronamics' pioneering spirit and our vision for faster, cheaper and green air cargo for everyone, everywhere. This recognition by the leading aviation community reinforces our position on the international aviation map."
Dronamics is co-funded by the European Union under the European Innovation Council, Europe's flagship innovation programme.