FedEx and Elroy Air collaborate to test autonomous drone cargo delivery
FedEx Express will create plans to test Elroy Air's Chaparral autonomous air freight system within the company's middle-mile logistics operations in the United States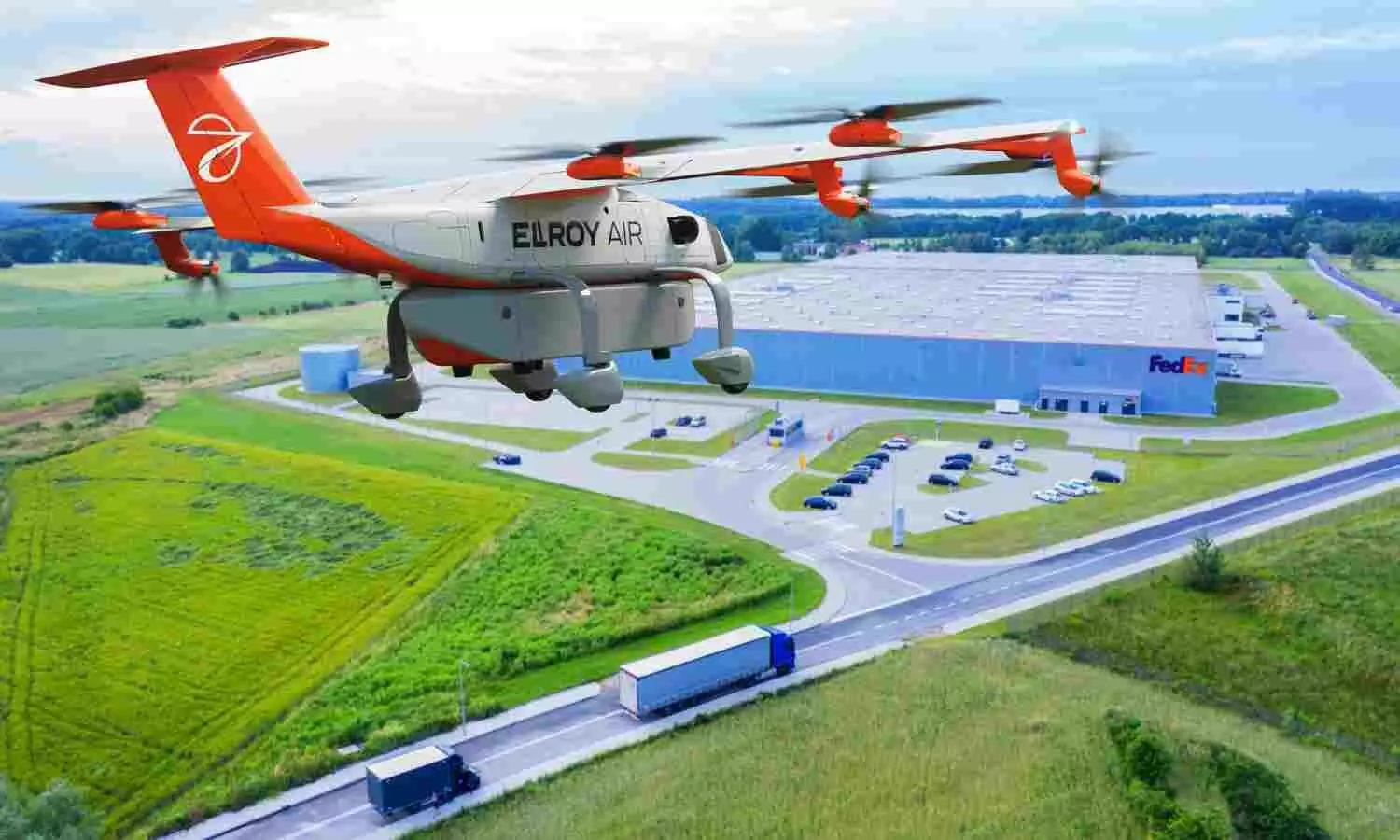 FedEx Express, a division of FedEx Corp., is partnering with Elroy Air, a business located in the San Francisco Bay Area that is developing the world's first end-to-end autonomous vertical take-off and landing (VTOL) aerial freight system.
FedEx Express will create plans to test Elroy Air's Chaparral autonomous air freight system within the company's middle-mile logistics operations, transferring shipments between sortation facilities, in the United States. FedEx's newest endeavour to examine and implement innovative technologies throughout its networks is this programme.
The explosive expansion of e-commerce has increased the demand for reliable, efficient transportation and logistics solutions at all levels of the supply chain.
"FedEx was built on innovation and we are always looking toward new technologies to help enhance the logistics industry through improved safety, efficiency and customer service," said Joe Stephens, senior vice president, global planning, engineering and technology, FedEx Express.
In January 2022, Elroy Air unveiled their iconic Chaparral autonomous aircraft. The Chaparral aircraft is an electric vertical takeoff and landing (eVTOL) aerial transport system that can autonomously pick up 300-500 pounds of cargo and deliver it up to 300 kilometres via air. Longer-range flights are possible with the Chaparral without the need for additional infrastructure such as airports or recharge stations.
"When you're not limited by challenging infrastructure, traffic, or airports, logistics can reach more people, faster than ever before. We look forward to working together to create a new future for how we get goods to people around the world," said Kofi Asante, Elroy Air's VP of Business Development and Strategy.
FedEx and Elroy Air have been working since January 2020, and will continue to do so in 2023 as they chase certifications and commence flight testing.