FAA authorises Zipline to deliver beyond operator's line of sight
Drones in the U.S. are now allowed to make long-range deliveries without someone watching from the ground.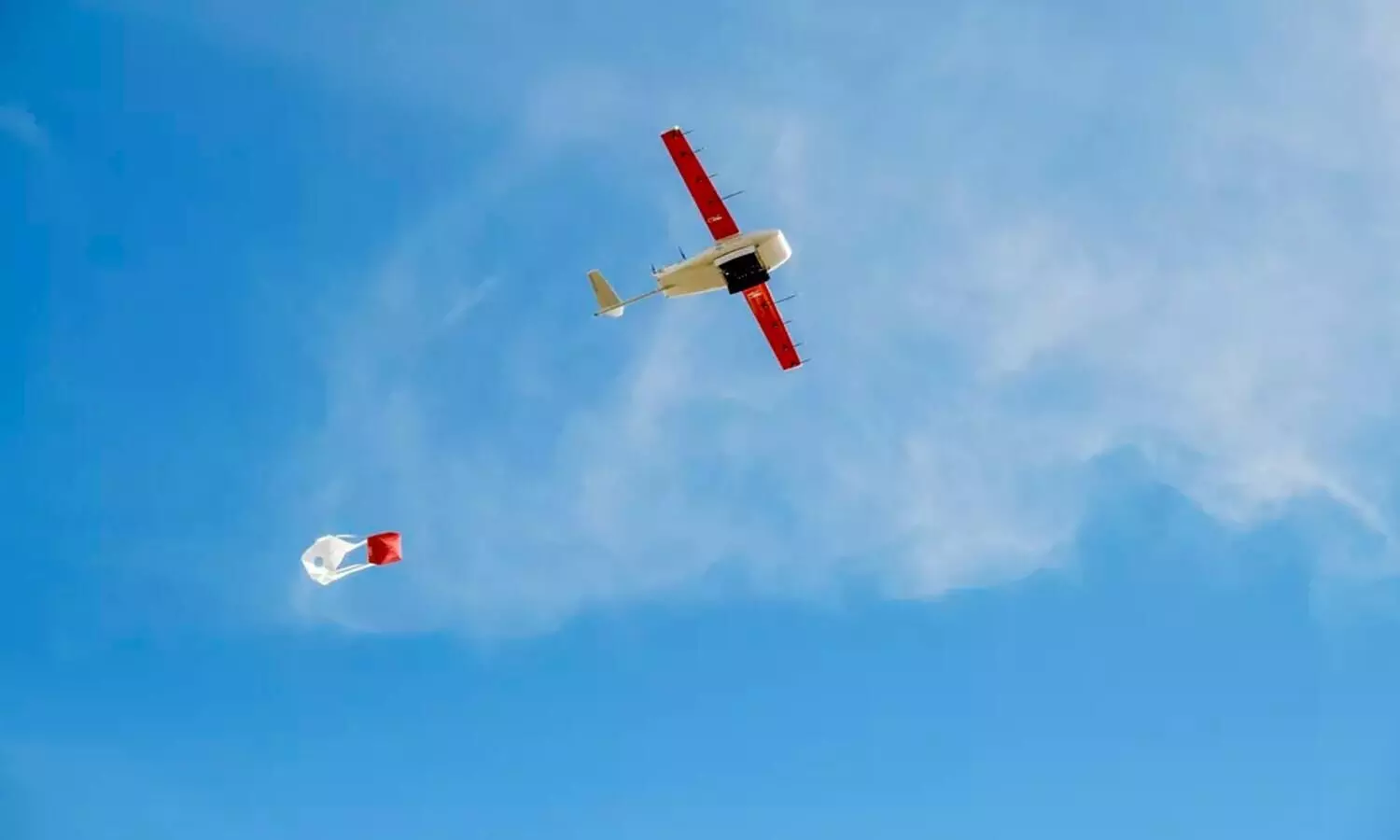 The Federal Aviation Administration (FAA) authorised Zipline to deliver commercial packages around Salt Lake City and Bentonville, Arkansas, using drones that fly beyond the operator's visual line of sight.
"Zipline is an FAA-certificated Part 135 operator and will use its Sparrow drone to release the payload via parachute. Data collected from these operations will inform the FAA's ongoing policy and rulemaking activities," says the official release.
The FAA is focused on developing standard rules to make Beyond Visual Line of Sight (BVLOS) operations routine, scalable and economically viable. The agency chartered the BVLOS Aviation Rulemaking Committee on June 9, 2021 to provide safety recommendations to the FAA. "We are reviewing their final report."
In 2012, Congress ruled that the FAA needed to safely integrate autonomous commercial drones into the U.S. airspace to ensure economic competitiveness. For more than a decade, even the most advanced long-range drone deliveries in the U.S. required visual observers, stationed on the ground along a route, to watch the sky during the delivery.
"Zipline has long worked hand-in-hand with the FAA on our groundbreaking technology that enables safe deconfliction with other air traffic participants. Our onboard perception safety system has been tested and proven to enable continuous, real-time airspace monitoring — one of the capabilities Congress identified as necessary for commercial drone deliveries to safely scale," says Liam O'Connor, COO, Zipline in an official release by Zipline.
The FAA's long-term goal is to safely integrate drones into the National Airspace System rather than set aside separate airspace exclusively for drones. This approach is consistent with the FAA Modernization and Reform Act of 2012 and the FAA Extension, Safety, and Security Act of 2016. The 2016 Act directed the FAA, in conjunction with NASA, to continue developing a plan for Unmanned Aircraft System Traffic Management (UTM), which will assist in integration efforts.
"Zipline can now have the kind of positive impact in the U.S. that we've had in other countries where we can fly more than 140 miles round trip, beyond the visual line of sight of any observer, all day every day. We have flown over 50 million commercial autonomous miles around the world, carrying everything from blood, pharmaceuticals, vaccines, educational materials, food, and convenience items to tens of millions of people. For example, our deliveries have brought education supplies to children in Ghana who live in areas cut off by flooding, and blood, on-demand, to doctors in Rwanda performing life-saving surgeries," Connor added.