ESA space solutions project completes Unisphere and Matternet demonstration campaigns
The capacity of simulation technology to develop realistic drone flight models to boost automation of delivery operations in urban contexts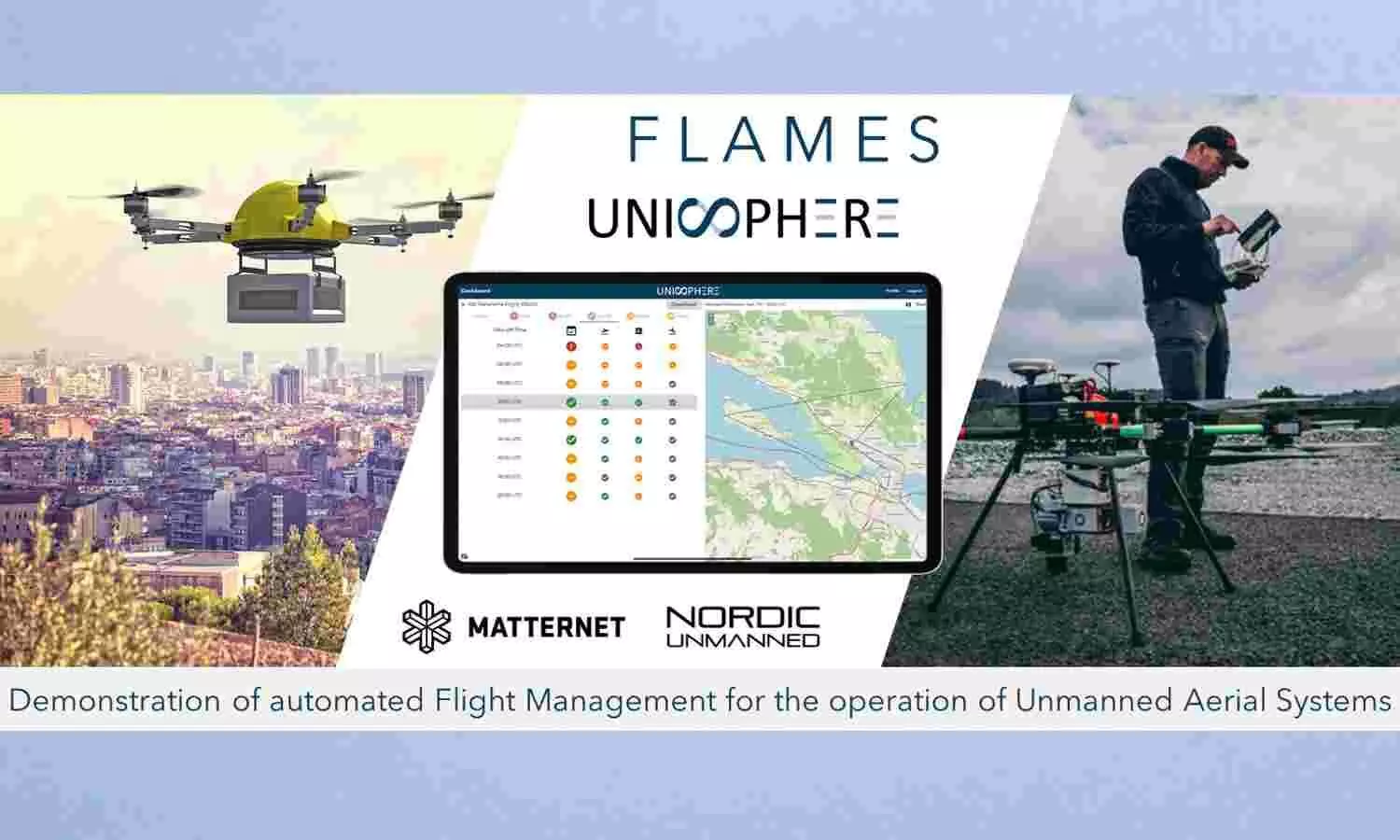 FLAMES, supported by the ESA Space Solutions program, has completed its demonstration campaign. Unisphere (Germany), Matternet (US), and Nordic Unmanned (Norway) collaborated on the project, which addressed two projects.
The capacity of simulation technology to develop realistic drone flight models to boost automation of delivery operations in urban contexts and enhance maritime emissions monitoring through automated flight planning solutions.
Drone delivery in an urban environment
For the first time, simulation technology is being integrated with high-resolution weather forecasts, Copernicus digital elevation data and aircraft performance models to create highly-accurate drone flight simulations aka 'digital twins'.
Since October 2021, project partners Matternet and Unisphere have validated the technology via a demonstration campaign with commercial BVLOS drone flights over the cities of Lugano and Zurich in Switzerland.
Within the FLAMES project, Unisphere has developed a generic approach to create an aircraft performance model for drones as part of its automated flight planning software platform. During the demonstration campaign, Matternet used and corroborated the simulation results through real-life drone operations in Switzerland.
The results show that Unisphere's approach significantly improves the accuracy of trajectory simulations in terms of flight time and battery state of charge at landing. The integrated performance model has improved the simulation accuracy to more than 95 percent.
Precise and reliable simulation technology is essential to further increase drone flight automation. Accurate "digital twins" underpin a variety of key functionalities such as automated flight planning, conformance monitoring, and autonomous reaction to in-flight changes – functions that are key to building a safe, digitalized airspace.