DSV and Orsted to test cargo drones in Denmark
Cargo drones, as an alternative, can provide logistical assistance, particularly for minor spare parts, resulting in a considerably faster wind turbine restart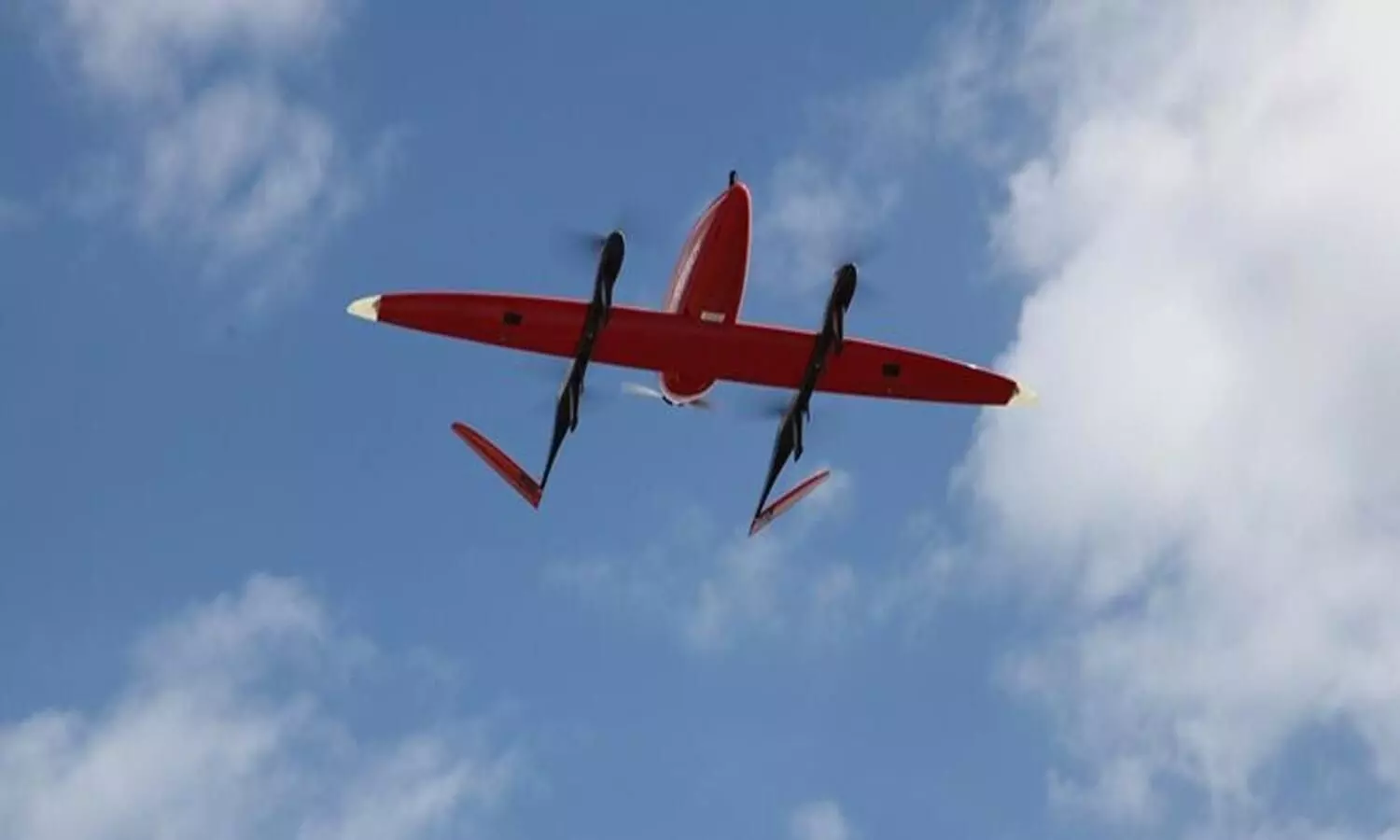 DSV, the world's largest Danish transport and logistics firm, and Ørsted, the world's largest Danish energy provider, will test long-distance drone shipment of spare parts and tools in Denmark's Kattegat Sea.
Ørsted has set an ambitious target of becoming carbon-neutral by 2025, and it is always looking for new methods to assure high wind farm availability while reducing carbon emissions from service logistics. DSV is always innovating and optimising its logistics services. As a result, the two main Danish firms have a shared interest in evaluating the role cargo drones may play in sustainable logistics for offshore wind farms.
Fast and efficient alternative
Offshore wind farms are often positioned far from shore, with service technicians and replacement components carried by ship. Technicians bring their tools and the most often needed components for the wind turbines, but if unusual replacement parts are required, they must return onshore. This is both costly and time-consuming, so repairs are frequently postponed until the next day.
Cargo drones, as an alternative, can provide logistical assistance, particularly for minor spare parts, resulting in a considerably faster wind turbine restart.

Klaus Baggesen Hilger, Head of Operations Digital & Innovation at Ørsted says, "At Ørsted, we're constantly exploring new opportunities to minimise downtime for wind turbines and increase renewable power production. Together with DSV, Ørsted has launched an initiative to bring the spare parts warehouse closer to the service technicians, thereby ensuring that the wind turbines get back online more quickly. The drones are powered by renewable electricity and will fly autonomously to the offshore substation, but we're hoping to test the drones on flights to the wind turbines at a later stage. By being able to quickly and efficiently deliver the spare parts needed for repairs, wind turbine downtime can be reduced, thereby increasing the production of clean energy. At the same time, the need for transport by ship is reduced as well as the carbon emissions from operating offshore wind farms."
DSV is Denmark's transport and logistics leader and the world's third-largest participant in the sector. As a result, DSV's participation in the experiment was inevitable, given the company's commitment to innovation and automation in the development of their logistics services. DSV currently uses drones in its own logistics centres and sees opportunity to apply drone technology in new applications.
"At DSV, we're constantly working to create optimal supply chains for our customers, so it was a good opportunity for us to collaborate with Ørsted on optimising their supply chain from the shore to offshore wind farms. It's fast, cost-effective and renewable, so we're looking forward to performing the test flights," said Peter Matthiesen, Head of Innovation & Digital Products at DSV.
The experiments from Grenaa to Anholt are the first of their type, and the collaboration between Ørsted and DSV will look at possibilities for deploying drone technology at sea.