Cardinal Health launches on-demand drone delivery with Zipline
Through this collaboration, Cardinal Health is delivering certain pharmaceutical products and medical supplies to Cannon Pharmacy Main, an independent pharmacy chain that services North Carolina locations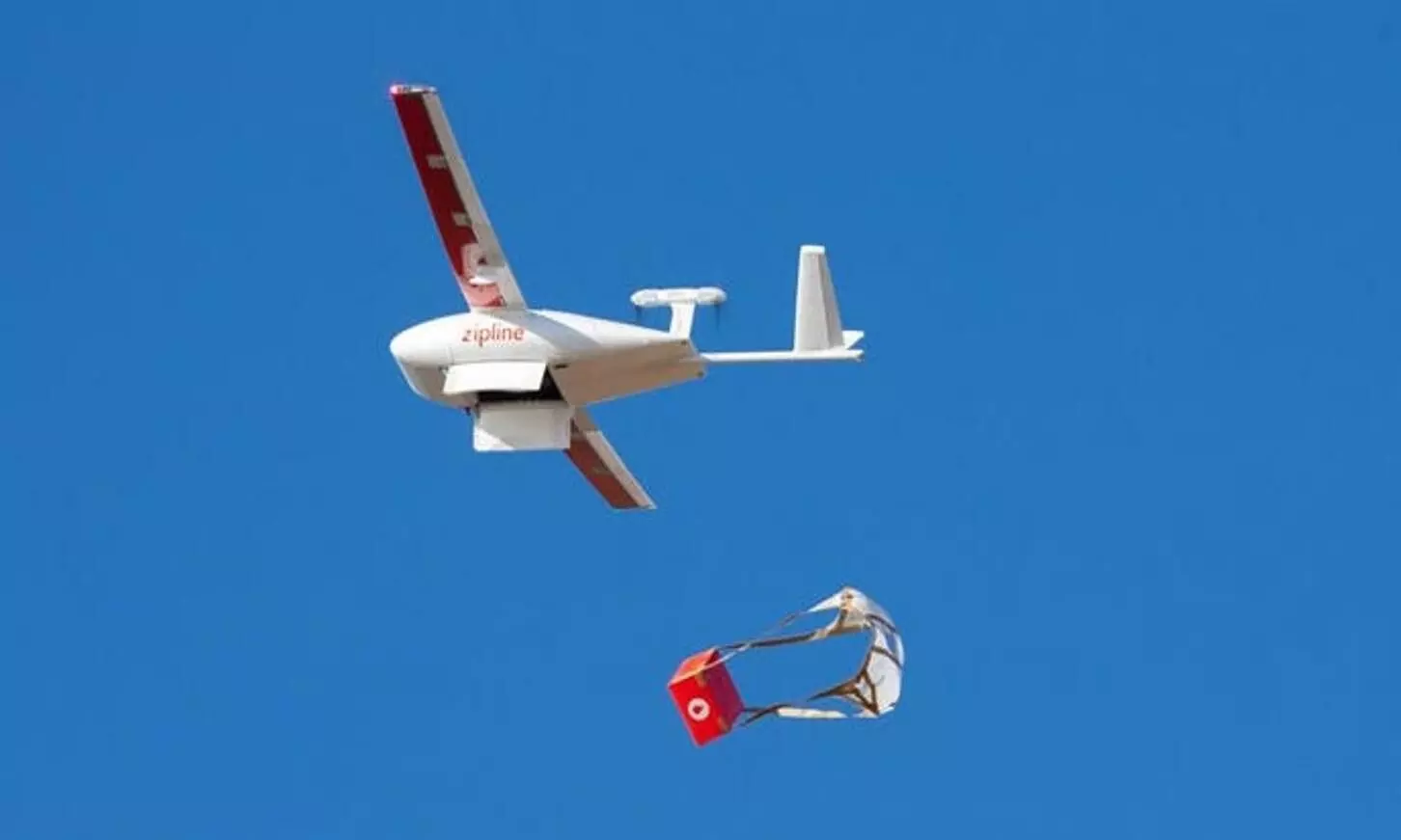 Earlier last week, Cardinal Health and Zipline announced that the two companies began long-range drone deliveries in North Carolina. This launch follows a successful pilot phase as well as Part 135 certification awarded by the Federal Aviation Administration (FAA) to Zipline.
Through this collaboration, Cardinal Health is delivering certain pharmaceutical products and medical supplies to Cannon Pharmacy Main, an independent pharmacy chain that services North Carolina locations to help mitigate the risk of inventory stock-outs and reduce barriers for patients accessing the necessary products to fit their needs.
"At Cardinal Health, we're committed to working diligently to help ensure our health care provider customers have access to the right medication at the right time for their patients, and an effective distribution strategy is required to make this happen," said Josh Dolan, senior vice president, pharmaceutical operations at Cardinal Health. "Through our work with Zipline, we are able to expand our world-class distribution services with innovative delivery methods that will help our customers meet their patient's evolving needs – now and in the future."
Two other leading U.S. healthcare organizations are joining Cardinal Health in this effort, Novant Health, and Magellan Rx Management. Each organization works independently with Zipline to deliver various products from a distribution center in Kannapolis, North Carolina.
"We imagine a future in which goods are transported nearly instantly," said Keller Rinaudo, founder, and CEO of Zipline. "Together with Novant Health, Magellan Rx Management, and Cardinal Health, we are making it a reality. In the process, we are setting the bar for care and convenience with instant logistics."
Zipline designs, manufactures, and operates the world's largest automated on-demand delivery service. The service offers a 98% reduction in delivery emissions compared to standard delivery options and creates a more personalized and faster customer experience.
Through automated on-demand delivery, organizations and their customers can receive deliveries in as little as fifteen minutes. The North Carolina Zipline distribution center can serve customers within a 7,800 square mile area.
Commercial deliveries began June 22, with an initial 16 nautical mile flight. These operations mark the first deliveries since the FAA awarded Zipline Part 135 certification on June 17. The company is only the fourth drone operator ever to receive this certification in the U.S.
Cardinal Health, Magellan Rx Management, and Novant Health join a growing number of organizations including health systems, governments, and companies working with Zipline. The launch of this instant logistics system in North Carolina builds on Zipline's footprint in the U.S., operating with Walmart in Northwest Arkansas for instant delivery of health and wellness products.
Cardinal Health is a distributor of pharmaceuticals, a global manufacturer and distributor of medical and laboratory products, and a provider of performance and data solutions for health care facilities.