ASL Airlines Ireland bags commercial drone authorization
ASL Airlines Ireland subsidiary, ASL Future Flight, has been awarded a Light UAS Aircraft Systems Operator Certificate (LUC) by the Irish Aviation Authority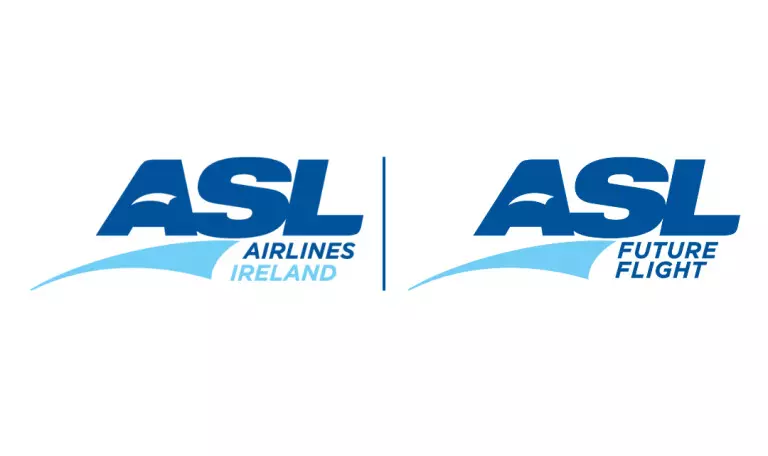 ASL Airlines Ireland subsidiary, ASL Future Flight, has been awarded a Light UAS Aircraft Systems Operator Certificate (LUC) by the Irish Aviation Authority recently.
The LUC is an optional operational certificate which guarantees some privileges to its holder, up to the possibility to start commercial drone operations without an operational authorisation from the IAA such as the delivery of light cargo over a short range. It will be used by ASL Future Flight to train and gain experience in drone operations before moving on to heavier and longer-range operations.
ASL Airlines Ireland (ASLI) is one of seven airlines in the Dublin-based ASL Aviation Holdings group operating cargo flights globally for the express parcel and e-commerce markets. ASLI has a fleet of 40 aircraft and customers include FedEx, DHL and Amazon.
ASL Future Flight's LUC allows for operations under PDRA-S01, which is a Pre-defined Risk Assessment scenario published by the European Union Aviation Safety Agency (EASA) and adopted by the IAA. It authorises flights by a drone less than 3 metres in diameter with a maximum take-off weight (MTOW) of 25kg. Operations under PDRA-S01 include short-range cargo operations which would typically allow the delivery of small packages up to about 5 kgs.
This is a first step in future-proofing ASL's capabilities to meet the operational requirements of new unmanned flight technologies and licencing. ASL Future Flight will begin training and flight testing while considering plans for an unmanned flight using larger drones. These will require a Certified Category Authorisation very similar to an airline Air Operators Certificate.
"Cargo will play a key role in the development of new flight technologies", said ASL Airlines Ireland Managing Director, John Rawl. "This LUC shows ASL's commitment to be ready, willing and able as unmanned aircraft become larger and capable of operating over wider networks delivering cargo up to 500kgs or more."
UAS Manager for the IAA, Enda Walsh said: "ASL Future Flight are only the third operator to obtain a Light UAS Operator Certificate from the IAA. It is a reflection of ASL's strong organisational structure, safety management system and staff competencies. We look forward to working with ASL as they continue to grow and develop."
Dublin-based Avtrain worked closely with ASL Future Flight and developed the manual suite for the LUC including the operations manual.
"The future of flight is here and to see such a significant player as ASL Airlines being awarded a LUC is a huge stepping stone to full-scale eVTOL operations," said Avtrain CEO, Julie Garland.
ASL is exploring new flight technologies through ASL CargoVision, a forum of fifteen companies involved in unmanned flight, large drone or unmanned aircraft and sustainable flight using hybrid electric and hydrogen fuels.
John Rawl continued, "Through ASL CargoVision, ASL Future Flight will be at the forefront of new aircraft development and operations to create new capabilities for local and regional cargo transportation using clean, zero-emissions unmanned flights."
ASL Future Flight will begin an initial test flight programme in the coming weeks and plans for commercial activities will be announced later this year.
ASL Airlines Ireland is one of four ASL Aviation Holdings airlines in Europe. The airline operates a fleet of widebody and narrowbody freighter aircraft throughout Europe and North America and the Middle East.
Established in 1972, with its headquarters and main operational base in Dublin, ASL Airlines Ireland is one of Europe's leading freight operators and specialises in aviation support services and fleet management.
The IOSA-accredited airline specialises in the provision of air transport services for global express integrators and online retailers and has an extensive worldwide cargo network.