Phase four of Pudong Airport expansion project greenlit
A terminal area, flight zone, transport facilities, municipal engineering support facilities, a new eastern cargo area are slated to come up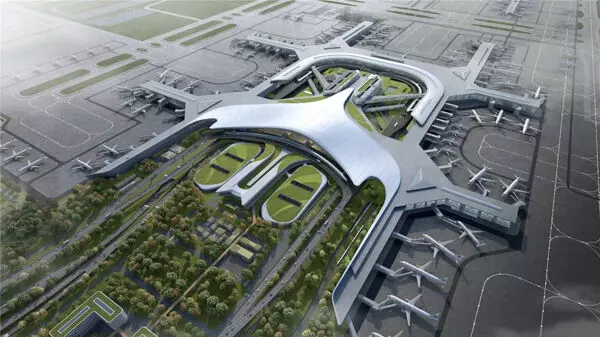 In a significant development, a groundbreaking ceremony was held for a raft of 82 major projects in the Pudong New Area in East China's Shanghai city on January 4th. The total investments for this development are valued at 317.6 billion yuan ($49.8 billion) – at the site earmarked for the latest extension of Shanghai Pudong International Airport.
The fourth phase of Pudong Airport's expansion project was launched in response to the Shanghai international shipping center construction plan during the 14th Five-Year Plan period (2021-25) and the Yangtze River Delta integration development strategy. This move aims to accelerate the interconnection of the YRD region, serve consumer demand for high-quality travel and satisfy the development needs of Shanghai-based airlines.
The fourth phase comprises six parts including a terminal area, flight zone, transport facilities, municipal engineering support facilities, a new eastern cargo area, and auxiliary facilities. After completion, it is expected to contribute to Pudong Airport's goal of reaching annual passenger throughput of 130 million.
The new terminal will include two main buildings for domestic and international businesses. With the aim of building a safe, green, smart, and user-friendly complex, new technology applications will be installed – such as a public check-in system, automatic baggage sorting system, and a non-baggage self-service check-in system – to elevate the overall experience of passengers.