Michael Steen to become CEO of Atlas Air
CEO John Dietrich to retire after nearly 25 years, CFO Spencer Schwartz to retire after nearly 15 years with Atlas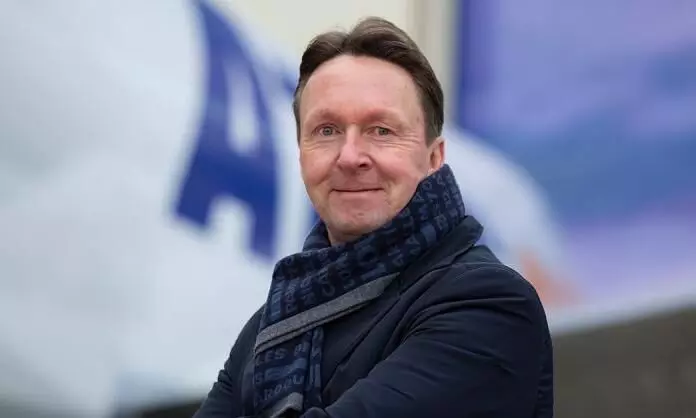 Atlas Air Worldwide announced that Michael T. Steen, Executive Vice President and Chief Commercial Officer, has been appointed Chief Executive Officer of the company effective June 15, 2023.
"Steen succeeds John W. Dietrich, who is retiring from the company after nearly 25 years. Additionally, the company announced that Spencer Schwartz, Executive Vice President and Chief Financial Officer (CFO), is retiring from his role, effective June 15, 2023," says an official release.
Steen has more than 30 years of experience in aviation and logistics, including 16 years of executive leadership experience with Atlas, the release added. "He has served as Chief Commercial Officer since 2007 and has been responsible for leading the company's strategy and growing market share as well as developing and diversifying the company's roster of blue-chip customers. In addition to his role at Atlas, he currently serves on the Board of Directors at CHC Helicopters."
A new chief commercial officer will be named following Steen's appointment as CEO, the release said.
"Michael's leadership experience, strong track record of innovation and success, and consistent focus on the company's customer-centric mission makes him the ideal candidate to lead Atlas forward in its next phase of growth," says David Siegel, Chairman of the Board. "On behalf of the Board, we look forward to working closely with Michael to execute on Atlas' strategic growth plans and continuing to build on the Company's strong commitment to safety, quality and service excellence.

"We thank John for his leadership of the talented Atlas team and the significant contributions he's made to build Atlas' position as a global leader in airfreight. Under his leadership as CEO, Atlas navigated one of the most dynamic and challenging periods the aviation industry has ever faced, affirming the essential role Atlas serves in the global supply chain. Additionally, we want to recognise Spencer for his stewardship of the company's financial strategy, helping to drive record earnings and supporting the company's growth and diversification."
Steen says: "I am thrilled by the opportunity to lead our incredible Atlas team as we design and execute our vision for growth and embark on new and exciting opportunities as a private company. This is a transformative time for Atlas, and the continued support from Apollo, J.F. Lehman and Hill City will play an important role as we enhance our capabilities and deliver new solutions for our customers. I am grateful for John's leadership, and look forward to building on this strong foundation of global success. I also thank Spencer for his partnership and contributions throughout his time with the company."
Dietrich adds: "I am immensely grateful for my time at Atlas over the last nearly 25 years, and proud of all that our exceptional team has achieved together. Being part of Atlas' growth and global expansion has been incredibly rewarding. I know that the company is well positioned to further accelerate its growth and will continue to deliver value for all stakeholders under Michael's capable leadership."