'First solar fuel-powered flight may be a reality in less than 2 years'
Flight may take off sooner than people think: Senior Director of Corporate Emissions Management & SAF, Lufthansa Group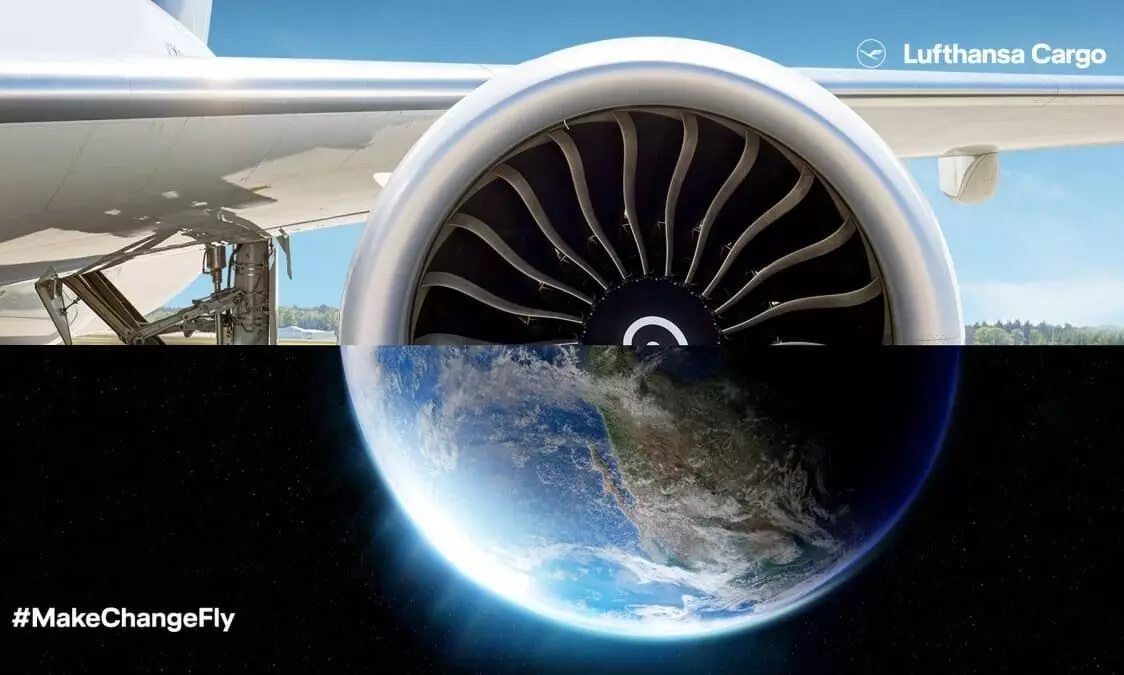 Jan Pechstein, Senior Director of Corporate Emissions Management and Sustainable Aviation Fuels, Lufthansa Group, said the first solar fuel-powered Lufthansa flight may soon be a reality, taking off in less than two years.
Pechstein revealed the proposed plan while responding to a question from The STAT Trade Times at the Lufthansa Cargo's Sustainability Conference held at Frankfurt Airport on Thursday.
He was responding to the question as to when the first Synhelion-Lufthansa sun-to-liquid (solar fuel) powered flight might come to reality, and whether there was a tentative target timeline in place.
In "news that was fit to print", according to the moderator Jurgen Pfeiffer, Pechstein responded to the question by saying, "I would like to say that the first solar fuel-powered flight may be taking off sooner than people think."
He went on to add, "I would not like to disclose the exact date, but the first flight would be taking off in less than two years. The quantity available right now is very limited."
During the event, Lufthansa Cargo also presented its Sustainability Update 2022, which provides an overview of measures and projects already implemented on the way to CO₂ neutrality. Lufthansa Cargo will derive its own emissions target from the Lufthansa Group's validated science-based targets
Elucidating the challenges of Sustainable Aviation Fuel (SAF) during the 'Educational Session: Sustainable Aviation Fuel' session, Pechstein listed access to SAF logistics, fragmented policies and eligibility criteria of feedstocks, among others, as the main hurdles.

Kicking off the conference with the introductory keynote address, Dorothea Von Boxber, the CEO of Lufthansa Cargo, laid out the future sustainability goals for Lufthansa Group. She mentioned that every little action the airline made aimed to achieve carbon neutrality. "These are not only targets of Lufthansa Cargo, but also the much bigger target of Lufthansa Group overall. So by 2050, we want to be CO2 neutral, and in 2030, we want to have our carbon footprint reduced by 50%."
She added that Science Based Targets Initiative (SBTi) was at the core of Lufthansa Group's sustainability ideology. "Over the past 25 years, we have already been able to reduce our CO₂ footprint per tonne-kilometre by 52%. But that is still not enough. That is why we want to set ourselves ambitious targets for the future. With the 'Science Based Targets Initiative',' we have found a credible, scientific basis for this. We want to be transparent about what we have achieved so far and just as open with our customers, partners and the public about how we can get even better."
Listing out the different technical models of Lufthansa Group's steps towards incorporating sustainability into their technology, Von Boxberg said, "Apart from SAF, which is developed from kerosene and feedstock, you have another technology – the Power-to-Liquid technology – which will become very important."
Explaining the rudimentary aspect of the Power-to-Liquid technology, Von Boxberg said, "What is really important about this technology, is that it can take out CO2 before the flight starts, and in this way remove it from the aviation sector overall. So, for the SBTi, this is a really crucial development."
However, Von Boxberg said the only catch with SAF and Power-to-Liquid fuels was the cost. "This is expensive, and because of this, the question is – who's willing to pay for it? And whether the industry is failing to bring prices down?"
She ended her introductory note, saying the airline had an obligation to follow up on its sustainability promises. "We want to hand over this world to our children in good shape, and for this, we need to take steps now. We want to be part of this dialogue and find ways to adopt sustainable practices together. In the end, it is our priority to get this aviation sector a little bit cleaner every day and a little bit less CO2 intense."
When The STAT Trade Times quizzed Von Boxberg on whether carbon credits would be a part of Lufthansa Cargo's future sustainability strategy, the CEO said Lufthansa Cargo might introduce carbon credits at some point.

About the SBTi:
- Lufthansa Cargo will derive its own emissions target from the Lufthansa Group's validated science-based targets
- Goal is to halve net CO₂ emissions by 2030 compared to 2019 and to achieve a neutral CO₂ balance by 2050
- Lufthansa Group joined the SBTi in 2021 to bring its CO₂ reduction path into line with the United Nations' Paris Climate Agreement
- The Science Based Targets Initiative only accepts emission reductions that are the result of fuel consumption reductions