Cathay Pacific H12023 cargo revenue down 12%
Traffic, measured in cargo revenue tonne kilometres (RFTKs), increased by 83% in H12023 for Cathay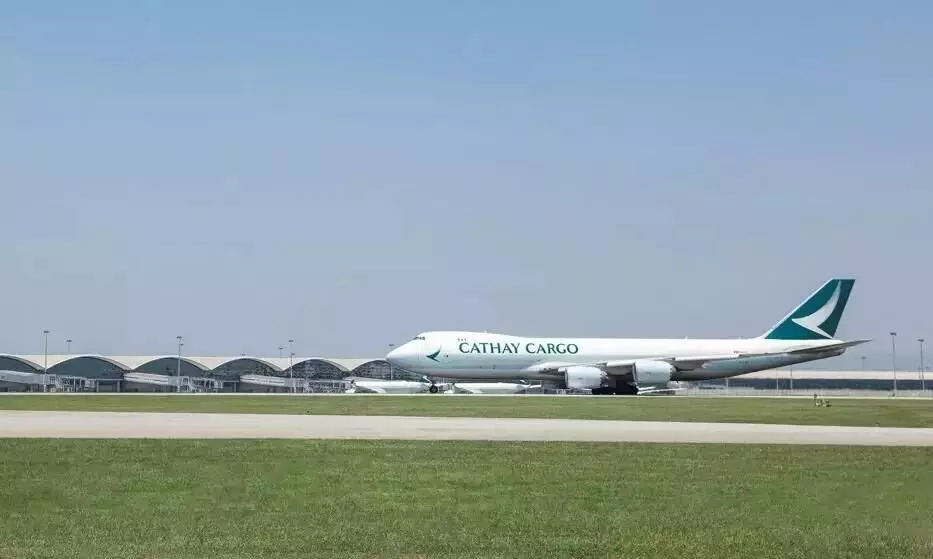 Cathay Pacific reported a 12 percent decline in cargo revenue in the first half of 2023 to HK$10.7 billion ($1.4 billion) compared with the same period in 2022, reflecting a weaker global market for air cargo.
"Capacity, measured in available cargo tonne kilometres (AFTKs), increased by 117.6 percent. Traffic, measured in cargo revenue tonne kilometres (RFTKs), increased by 83 percent. Total tonnage increased by 23.8 percent to 651,000 tonnes. Load factor was 63.8 percent compared with 75.8 percent in the first half of 2022, and yield decreased by 51.7 percent to HK$2.76 ($0.35)," says an official release.
"As the belly capacity from our passenger operations has grown, we also have been able to offer more choices for our cargo customers," says Patrick Healy, Chair, Cathay Pacific Group. "In terms of our cargo business, we expect it will continue to moderate compared with the exceptional levels of the past three years. Nevertheless, we anticipate a continued solid performance throughout the second half of 2023 with some tonnage improvements towards the end of the third quarter as we enter the traditional peak period."
H1 moves
*Cathay Cargo and the Cathay Cargo Terminal were the first carrier and cargo terminal operator, respectively, to utilise the Hong Kong International Airport (HKIA) Logistics Park in Dongguan. "This enables us to offer our customers seamless sea-air shipments from the GBA directly into HKIA for outbound airfreight."
*Announced the launch of Cathay Cargo, a rebrand of the cargo business, in February. "The change aligns Cathay Cargo with the same purpose, vision and values of our master brand, Cathay, and all of our subsidiary brands. Cathay Cargo launched its new brand campaign, "We Know How", in June showcasing the expertise of our people and the technology we use to provide our industry-leading service. We also unveiled our first freighter bearing the new Cathay Cargo livery."
*Cathay Cargo enhanced its integrated mail platform with Cathay Mail, a refined digital solution that reenvisages the mail-shipment process. Cathay Mail provides a superior customer experience that better caters to the requirements of post offices for shipment visibility, reliability and speed.
*Both Cathay Cargo and the Cathay Cargo Terminal obtained IATA Center of Excellence for Independent Validators (CEIV) lithium batteries certification in June. "This further enhances our competence in the safe handling and carriage of lithium battery shipments by adhering to the highest industry standards."
Group reported a 10 percent decline in cargo services revenue at HK$12.4 billion. Total revenue more than doubled to HK$43.5 billion while profit came in at HK$4.3 billion as against a loss of HK$5 billion in H12022.
Group to buy 32 Airbus aircraft
The Cathay Group will buy 32 Airbus A321neo and A320neo aircraft as it continues to invest in expanding and modernising its fleet, and increasing connectivity at the Hong Kong international hub. "These aircraft are expected to be delivered by 2029, and will join the fleets of Cathay Pacific and HK Express, principally serving destinations in the Chinese Mainland and elsewhere in Asia."
"We are committed to investing in the long-term future of the Group and the Hong Kong international aviation hub, which is expected to grow exponentially with the operation of the Three-Runway System," says Ronald Lam, Chief Executive Officer, Cathay Group.