Cathay Group orders 32 A320neo family aircraft
Agreement doubles Cathay Group's total orders for A320neo family to 64 of which 13 have already been delivered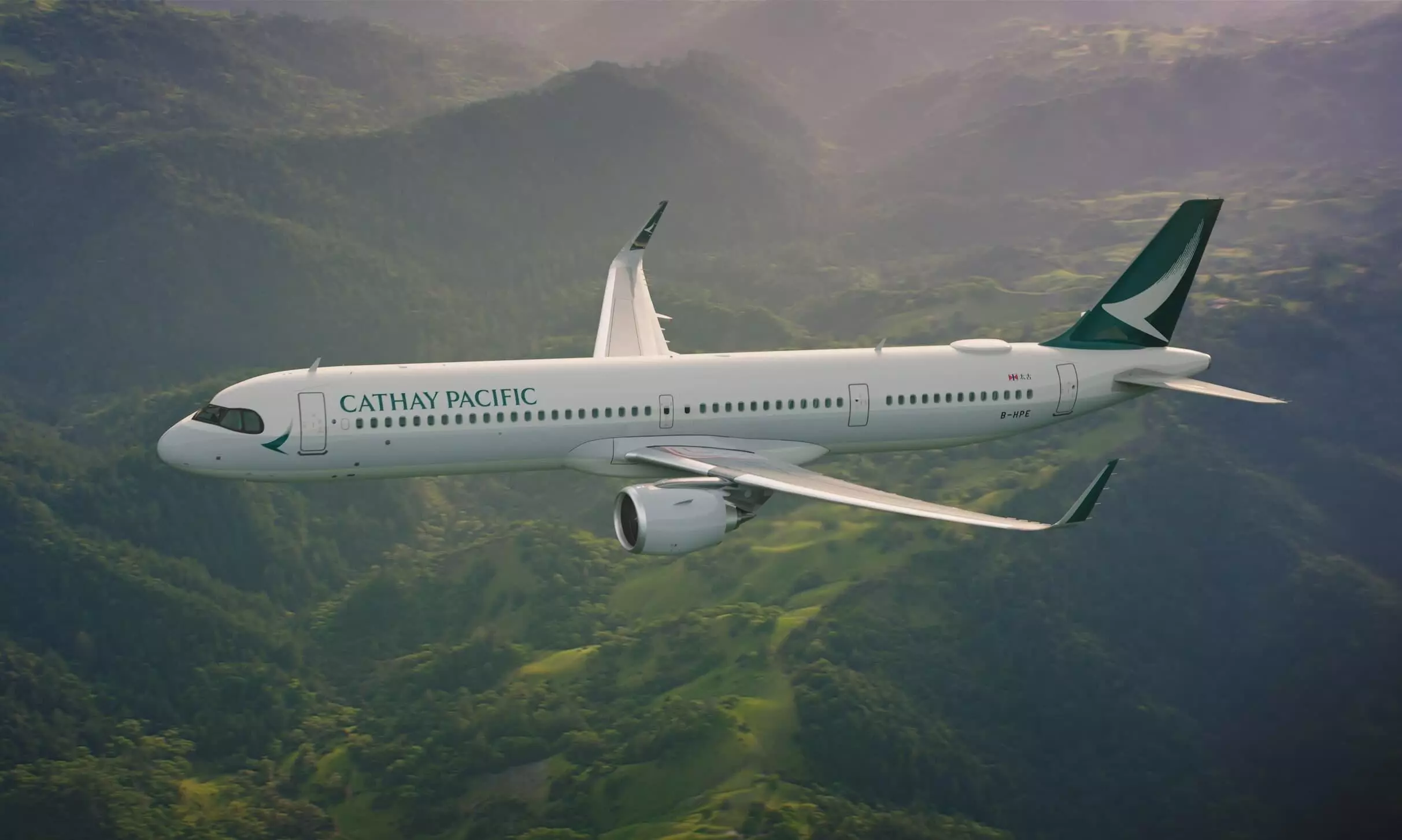 Hong Kong's Cathay Group has announced the purchase of an additional 32 Airbus A320neo family aircraft as it continues to invest in expanding and modernising its fleet.
"The agreement doubles the Cathay Group's total orders for the A320neo family to 64, of which 13 have already been delivered," says an official release from Airbus.
The 32 additional aircraft will comprise both the A321neo and A320neo, which will join the fleets of Cathay Pacific and HK Express.They will principally serve destinations in the Chinese Mainland and elsewhere in Asia, the release added.
"Cathay is one of the world's leading airline groups, and we are proud to be part of its recovery and growth plan," says Christian Scherer, Chief Commercial Officer and Head of International, Airbus. "Operating out of the Cathay Group's base at the heart of Asia, the A320neo family will enable it to expand its services across the region with a most efficient single aisle fleet and a positive passenger comfort differentiation. With a significant reduction in fuel consumption, the aircraft will also bring an immediate contribution to the Cathay Group's sustainability goals."
The A320neo family incorporates the latest technologies including new generation engines, sharklets and aerodynamics, which together deliver at least 20 percent lower fuel burn and CO2 emission savings, the release added.