Air cargo industry bracing for challenges, Volga under pressure
Russia has banned landing of all British airlines across its airports.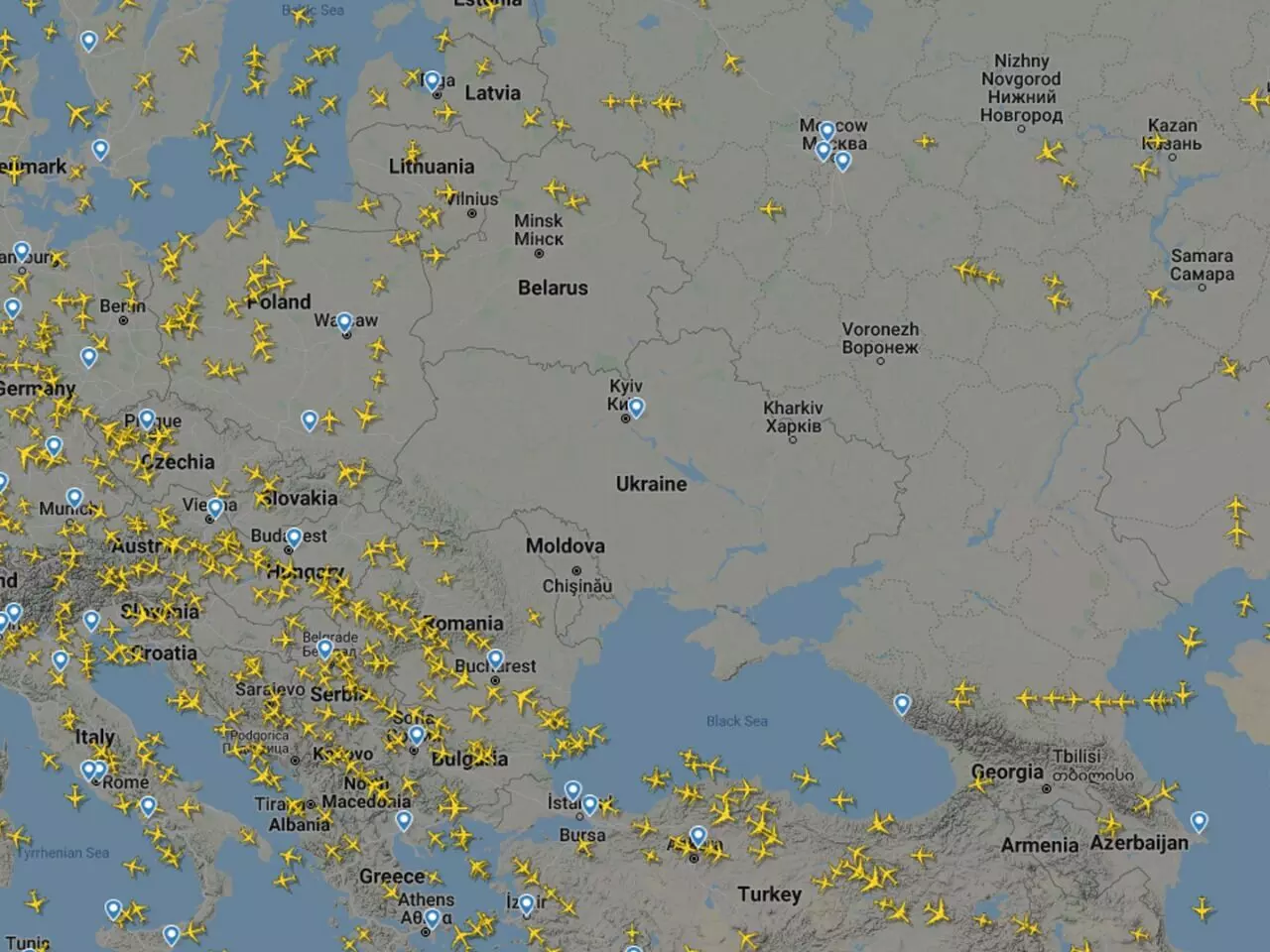 With Ukrainian capital Kyiv under attack by Russian forces, and airspaces over Ukraine and Russia closed for business, tension is building for the air cargo industry that is already reeling under high freight rates, uncertain deliveries and Covid worries.

After the UK Civil Aviation Authority banned Russia-owned Aeroflot from landing in the U.K, Russia, in a retaliatory move, has banned the landing of all British airlines across its airports.
The other sanctions imposed by the U.K include assets to be frozen of all major Russian banks and banks to be excluded from the U.K. financial system including a full and immediate freeze of VTB Bank. The U.K. also plans to "work with allies' ' to shut off Swift payments but it's a "challenge" British Prime Minister Boris Johnson said.
The U.S. aviation regulator Federal Aviation Administration (FAA) has issued expanded notices barring operations that now cover all of Ukraine, Belarus and a western portion of Russia, Reuters reported.
The new notices prohibit U.S. operations within 160 miles (258 km) of Russian airspace in three Russian flight information regions along the Ukrainian border.
The Notice to Air Missions, or NOTAM, is an alert containing information essential to safe flight operations.
Volga-Dnepr group airlines come under pressure
Russia-based Volga-Dnepr Group is the world leader in oversize and super-heavy cargo transportation.It calls itself as the cargo supermarket because it offers the one-stop shopping destination for customers united under the strengths of its three airlines - Volga-Dnepr Airlines, AirBridgeCargo Airlines and Atran Airlines.
Its fleet boasts of the world's heavyweight flying equipment. It has the biggest fleet of Antonov 124s in operation; it has the biggest fleet of the Ilyushin IL-76, it has one of the biggest fleets of Boeing 747s and has quite a few Boeing 737s
The STAT Trade Times reached out to Volga, and the official response was: "we are not commenting on the situation as of now."
Officials who have worked with the carrier, who did not want to be quoted, were not sure about the effect on the group. The overall feeling is that depending on further escalation of the conflict and NATO allies getting involved, they might be denied access to some markets.
Others move to protect clients, business, employees

Ryan Petersen, CEO, Flexport, tweeted: "Flexport has ceased accepting bookings on our China to Europe Trans-Siberian railroad service effective immediately. All containers en route will be delivered. As of now the railroad is functioning normally, but customers will be notified immediately if that changes."
Petersen had earlier tweeted:
German logistics player DB Schenker had told STAT Times Group earlier that "they have paused operations in Ukraine and asked employees to stay home."
Geopolitical risks adds complexities: Glyn Hughes, DG, TIACA
"Anytime there is political or economic uncertainty, there is an impact on the global economy and consequently on air cargo," says Glyn Hughes, Director General, The International Air Cargo Association (TIACA). "We have seen the price of oil exceed $100 per barrel, the highest level for 7 years, we have seen major areas of airspace closed adding stress to flight plans and equipment optimisation, and we are now seeing restrictions of aircraft from certain states to land in or use the airspace of other states. This impacts global connectivity and flight efficiency. Sea routes in the region are also being impacted. These uncertainties add to the overall risk environment that could impact energy supply in Europe and add to manufacturing costs and overall costs of trade. Ultimately, this could impact consumer confidence and thus impact air cargo further."

Will governments allow cargo airlines of Russian ownership to operate considering the fact that air freight capacity is so important now?
"I can't speculate what they may do but can advise what has been done. The U.K. extended its ban on the use of U.K. air space as follows - as of 12.01am on February 25 any aircraft on a scheduled service "which is owned, chartered or operated by a person connected with Russia or which is registered in Russia."
Do you expect to see a sharp rise in air freight rates which are already at elevated levels because of the pandemic?
"Uncertainty adds to complexity and risk. Costs of fuel have risen and supply of capacity may be further impacted. These factors could result in an increase in the cost of air cargo operations."
What are you hearing from TIACA members? How seriously have they been affected by this?

"We have no members in Ukraine but our members have partners there and we collectively send our thoughts and best wishes that they remain healthy and safe."
The current crisis has a new but dangerous dimension and that is digital warfare and how digital assets and infrastructure of transport and logistics organisations are increasingly becoming potential targets of cyber attacks. What are your thoughts?

"Cyber attacks have been increasing with alarming frequency and Ukraine often comes under such attacks. We are sadly all too aware of DDoS attacks which is a distributed denial of service attack designed to make an online service unavailable to users, often until ransoms are paid. There is another type of cyber attack which we are seeing in Ukraine and that is the use of malware focused on data wiping. It attacks systems and then destroys all data it accesses. This type of attack is designed for maximum impact and interference with normal operations, whether that's military, civil , medical or financial. Now more than ever companies need to focus on data protection."