Silk Way West Airlines orders GE Aerospace engines
The new engines will not only enhance Silk Way West Airlines' operational performance but also contribute to its strategy of increased cargo transport sustainability.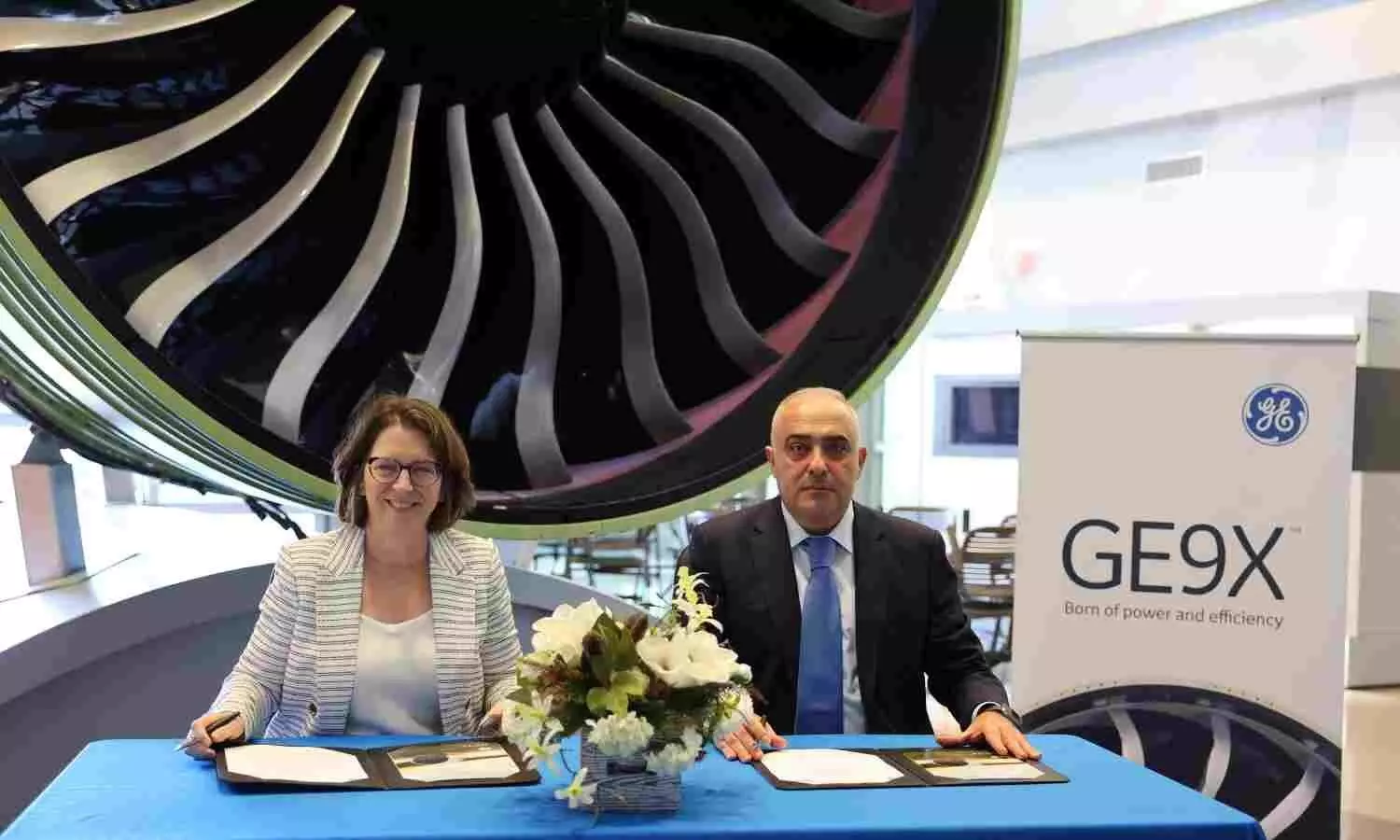 Silk Way West Airlines has signed an order with GE Aerospace for 16 GE9X and GE90 engines to power its new long-haul Boeing fleet. The new engines, which are among the most powerful in the world, will help the Azerbaijani cargo carrier meet its sustainability targets by lowering fuel usage.
Silk Way West Airlines recently announced the purchase of two Boeing 777-8F, which will be powered by GE9X engines, and will receive additional GE90 engines for five Boeing 777F ordered in April 2021. The order comprises five GE9X and eleven GE90 engines in total and further contributes to the modernization of the carrier's cargo fleet.
The GE9X is the most powerful aircraft engine in history, as well as GE's quietest type. It will improve fuel usage by up to 10% over the GE90-115B, and like other GE commercial engines, the GE9X and GE90 are compatible with any authorized sustainable aviation fuel. As a result, the new engines will not only improve Silk Way West Airlines' operating performance, but will also contribute to the company's aim of improved freight transport sustainability.
During the signing ceremony, Zaur Akhundov, President of Silk Way Group, highlighted the importance of the relationship with GE Aerospace, saying: "We are pleased to continue our longstanding successful cooperation with GE Aerospace. The signing of this agreement marks the strengthening of our relationship. Thanks to this, Silk Way West Airlines will move confidently into a sustainable future with a more efficient fleet that meets the highest emissions and noise standards. We believe this partnership expansion will help us meet our long-term strategy of sustainable growth as well as our environmental commitments, and will continue to improve services for our valued customers."
"The GE9X engine offers a combination of performance and fuel efficiency that is unmatched in its class," said Kathy Mackenzie, President and CEO, Commercial Engine Operations at GE Aerospace. "We are proud to expand our relationship with Silk Way West as they continue to modernize their fleet for cargo operations."