Qatar Airways IS launch customer for Boeing 777-8 freighter
With a range of 4,410 nautical miles (8,167 km), the 777-8 freighter has a maximum structural payload of 118 tonnes.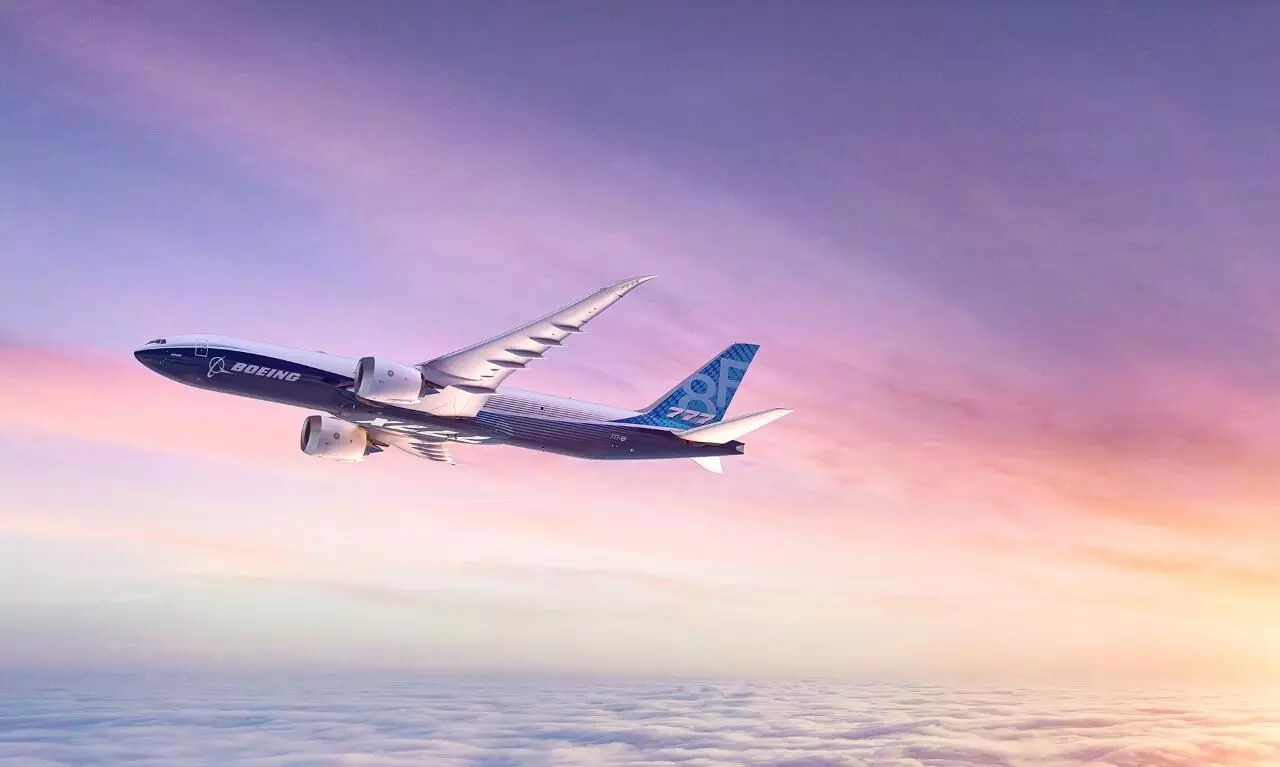 IT'S OFFICIAL: Qatar Airways will be the launch customer for the new Boeing 777-8 freighter with a firm order for 34 jets and options for 16 more for more than $20 billion at current list prices.

This is also the largest freighter commitment in its history by value, according to a statement from Boeing.
"The order also supports hundreds of U.S. suppliers from across 38 states, will sustain more than 35,000 U.S. jobs, and provide the American economy with an annual estimated economic impact of $2.6 billion during the contract's delivery period."
The STAT Trade Times had reported about this deal being signed soon last week.
The 777-8 freighter will be the world's largest twin-engine cargo jet with the maximum payload capacity and a 25 percent improvement in fuel efficiency, emissions and operating costs.
Boeing and Qatar Airways also signed a Memorandum of Understanding for up to 50 737-10s, the largest 737 MAX jet. The total value of this 737-10 commitment is nearly $7 billion at current list prices.
The agreement was signed by Stan Deal, President and CEO, Boeing and Akbar Al Baker, Group Chief Executive, Qatar Airways Group. The first delivery of the new freighter is expected by 2027.
"Boeing has a long history of building market-leading freighter aircraft, and Qatar Airways is honoured to have the opportunity to be the launch customer for the 777-8 freighter," says Al Baker. "We certainly push Boeing hard to deliver upon our expectations, and the team at Boeing consistently strives to meet and exceed our expectations, giving the opportunity for us to launch the most significant new freighter aircraft for a generation."
Deal added: "We are delighted to launch Boeing's next great cargo airplane – the 777-8 freighter – with Qatar Airways, one of the world's largest cargo carriers and our partner since the airline began operations 25 years ago. Our team is ready to create an airplane that will serve them well for many decades. Qatar Airways' selection of the efficient 777-8 Freighter is a testament to our commitment to provide freighters with market-leading capacity, reliability and efficiency."
Deal said Boeing provides over 90 percent of the world's dedicated freighter capacity. "With global supply chains under pressure and high demand for e-commerce, the performance and capabilities of the fleet is more important than ever."
With a range of 4,410 nautical miles (8,167 km), the 777-8 freighter has a maximum structural payload of 118 tonnes. Boeing has invested more than $1 billion into the Everett site to support 777X production.

As part of the agreement, Qatar Airways will also convert 20 of its 60 777X family orders to the 777-8 freighter. Qatar Airways is also ordering two current 777 freighters to capitalise on the buoyant air cargo market. Boeing has received orders for more than 300 777 freighters since the programme began in 2005.