Qatar Airways Cargo increases capacity to Saudi Arabia
Newly added freighter will increase capacity to 350 tonnes each way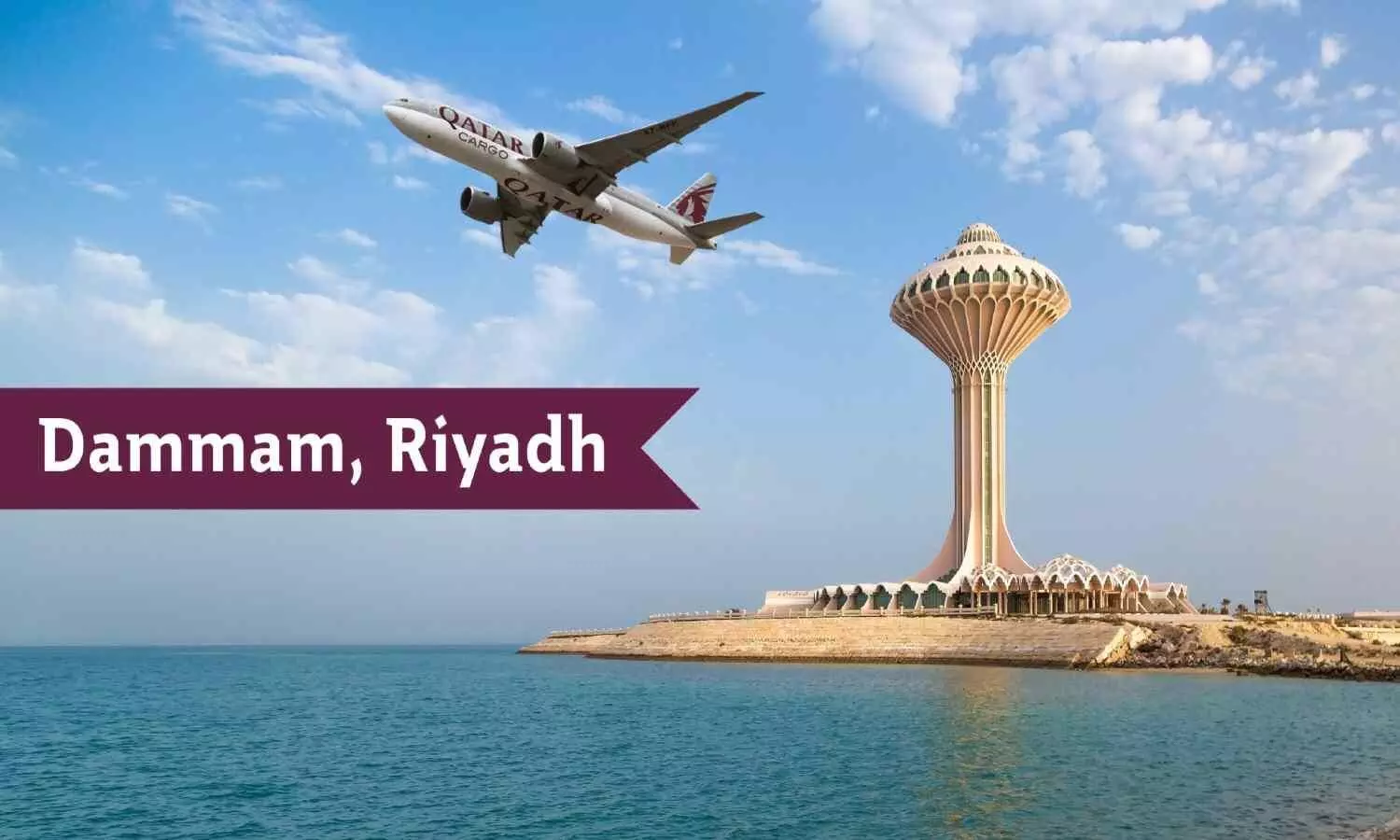 Qatar Airways Cargo has introduced two Boeing 777 freighters to Dammam in Riyadh. The newly added freighter will increase weekly capacity to 350 tonnes each way.
"A new freighter frequency was also introduced to Riyadh, bringing the total frequencies to five Boeing 777 freighters each week on top of the four daily passenger flights, providing over 850 tonnes of cargo capacity each way to and from Riyadh," says a LinkedIn Post.
Qatar Airways Cargo commenced freighter operations in Riyadh, Saudi Arabia in November 2022. Before the two newly added freighters, as per the official release, the Boeing 777 freighter offered a cargo capacity of 100 tonnes per flight.
Qatar Airways Cargo, in June this year, reintroduced flights to Haneda, Nice, Manama, and Sarajevo while continuing to expand its Middle East operations. With the reintroduction of passenger flights, the total weekly tonnage available to and from Japan now stands at 600 tonnes each way.

The cargo carrier is also expanding its operations in the U.S.A. In April, Qatar Airways Cargo introduced direct freighter service from Bogotá, capital of Colombia, to Dallas Fort Worth in Texas. The once-weekly Boeing 777 freighter departs from Bogota on Mondays and flies to Dallas Fort Worth International Airport. The freighter offers close to 100 tonnes of cargo capacity and will be transporting perishables like flowers, fruits, vegetables, coffee as well as live animals, machinery and other general cargo.
In partnership with Rwanda Air, Qatar Airways Cargo's Boeing 777 cargo arrived at Kigali International Airport in May this year. The Boeing 777 will operate twice a week from Doha to Kigali. Since March, Qatar Airways Cargo has operated an intra-Africa route between Kigali and Lagos three times per week as well as a weekly service from Istanbul to Kigali through Doha.