Qatar Airways Cargo announces partnership with Xiamen Airlines
Xiamen Airlines first Chinese airline to operate non-stop flights between mainland China and Qatar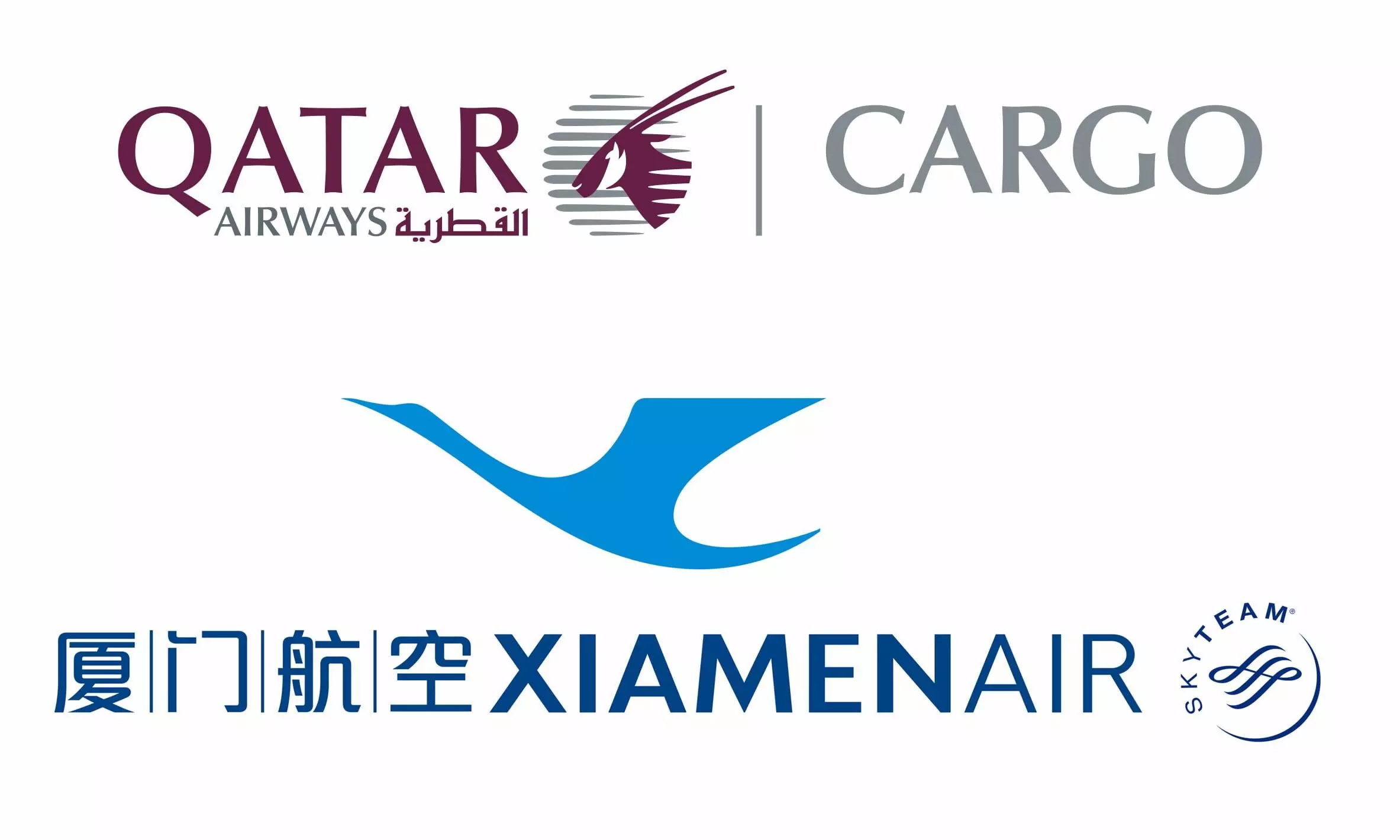 Qatar Airways Cargo announced a partnership with Xiamen Airlines, the first Chinese airline to operate passenger non-stop flights from Mainland China to Qatar.
"The new partnership will allow Qatar Airways Cargo to provide additional belly cargo capacity for customers to and from Mainland China," says an official release.
Under the agreement, Xiamen Airlines will launch daily flights between Beijing's Daxing International Airport to Doha's Hamad International Airport. The flights will commence on October 20, 2023, the release added. "In addition to the flights from Beijing, Xiamen Airlines will also launch two weekly flights from Xiamen, the special economic zone of Fujian Sheng province, to Doha commencing October 31, 2023."
Xiamen Airlines will provide more than 100 tonnes of capacity on board both flights. The new direct services from Beijing to Doha will be operated by a Boeing 787-9 and Xiamen-Doha-Xiamen service will be operated by a Boeing 787-8, the release added.
Elisabeth Oudkerk, SVP, Cargo Sales & Network Planning, Qatar Airways Cargo says: "China has always been a key market for us and our customers. We are delighted to be able to offer our clients even more capacity. We will now serve nine destinations in mainland China, offering over 2,800 weekly tonnes of cargo capacity. We welcome Xiamen Airlines and look forward to working closely with them."
Tong Qianju, Vice President, Xiamen Airlines Cargo adds: "Xiamen Airlines Cargo is very happy to expand its network reach for the first time to the Middle East, and we are very honoured to do this with one of the top air cargo carriers in the world – Qatar Airways Cargo. Qatar is a huge hub for air cargo in the Middle East, and this relationship with Qatar Airways Cargo strengthens Xiamen Airlines' commitment to air cargo excellence. We look forward to working closely with Qatar Airways."