Middle East - a tale of towering cargo ambitions
Even as the Middle Eastern carriers experienced a slight decrease in cargo volumes in April 2023 owing to a recovery in passenger demand and other economic factors, plenty of tailwinds and developments in aviation this year underscore the soaring air cargo ambitions and might witnessed in the region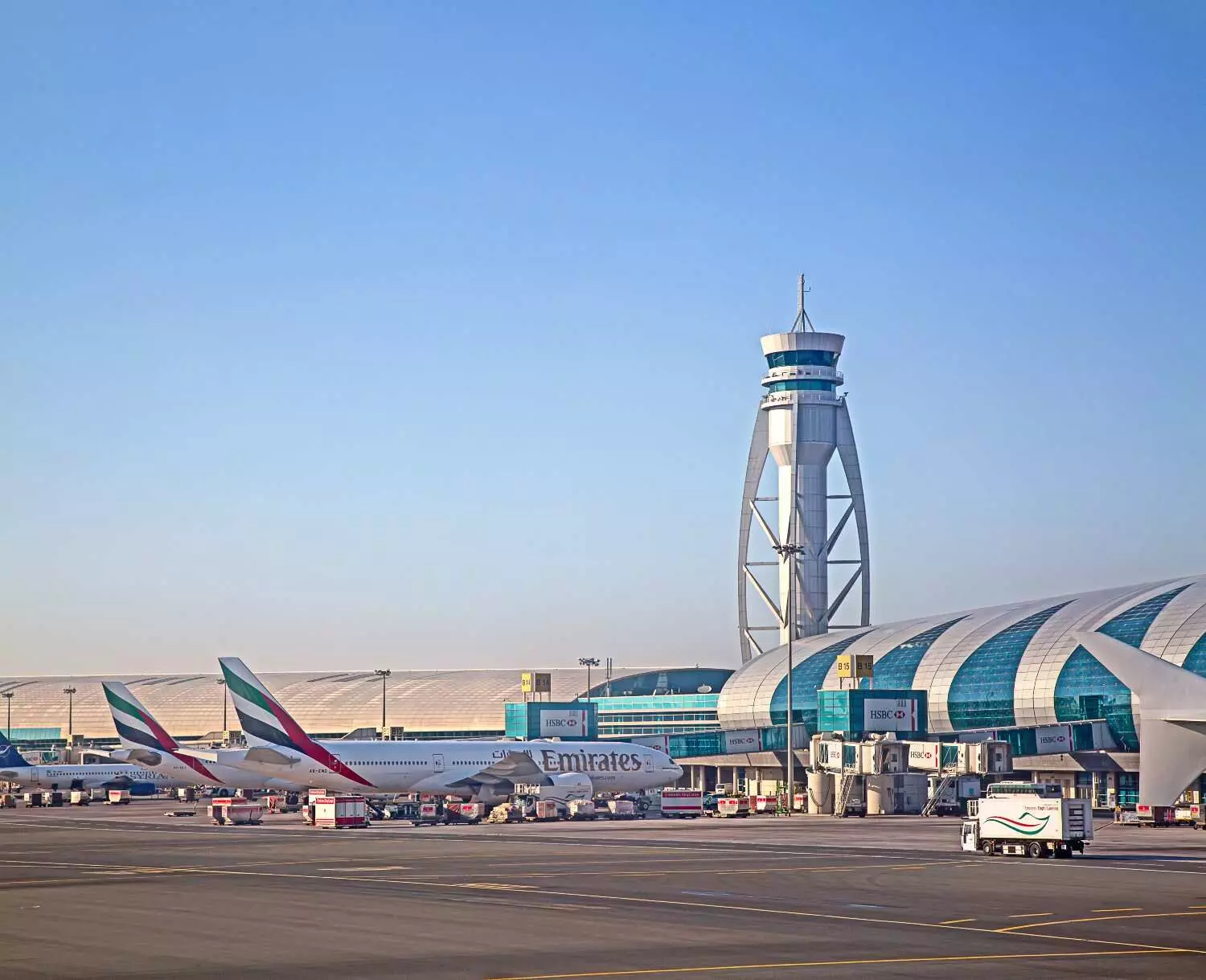 As per the International Air Transport Association's (IATA) May figures, the Middle Eastern carriers experienced a 6.8% year-on-year decrease in cargo volumes in April 2023. While this was a slight decline in performance compared to the previous month (-5.5%), the capacity increased by 10% compared to April 2022.
While this could be attributed to the air cargo industry adjusting to the recovery in passenger demand that brings along belly capacity, several tailwinds however were noted by IATA like improvements in the Purchasing Managers' Index (PMI) in April, indicative of global export orders and of China's improving PMI as well.
While the global goods trade increased by 0.2% in March, consumer and producer price increases have also moderated as per the Consumer Price Index (CPI) rates globally, IATA noted.
Fastest growing airline markets
Industry watchers claim that the Middle East is slated to be one of the fastest-growing airline markets in the world in the next decade owing to the gigantic economic transformations planned by many Gulf countries and others, and many having become key transit hubs for transporting people and cargo and owing to the growth of aviation in Africa and the runaway cargo successes built by countries like Turkey and several Gulf nations.
Lloyd Dsouza, Business Development Manager IMEA – Cargo, Chapman Freeborn, who took over this role in April, told the publication, "In the short term, the air cargo market in the Middle Eastern region may face challenges due to muted demand and the excess capacity that has been added to both air and ocean freight. This oversupply has resulted in a free fall in rates. However, it is important to view this as a temporary correction."
Dsouza added that the medium to long-term outlook for air cargo in the Middle Eastern region appears promising, considering that government policies, partnerships, and moves towards greater integration and cooperation are expected to support cargo growth in the region and contribute to the development of efficient multimodal transportation networks and improved trade facilitation.
"In the short term, the air cargo market in the Middle Eastern region may face challenges due to muted demand and the excess capacity that has been added to both air and ocean freight. This oversupply has resulted in a free fall of rates." - Lloyd Dsouza, Chapman Freeborn
He said, "There are several high-level projects in action that indicate closer cooperation among Gulf Cooperation Council or GCC countries. These projects include the Middle East railway network, joint electric grid infrastructure, unified customs tariff, and infra-trucking (initiatives). These initiatives will contribute to improved connectivity and logistics capabilities within the region. The implementation of the Middle East railway network will enhance land transportation options, facilitating the efficient movement of goods across borders. The joint electric grid infrastructure will support sustainable energy solutions, reducing operational costs and environmental impact. The unified customs tariff will streamline trade procedures, reducing barriers and promoting smoother cargo flows. Infra-trucking initiatives will strengthen road transport infrastructure, enabling seamless connectivity within the region."
Affirming the same is Darren Baker, Regional Commercial Director – Middle East, Kerry Logistics Network, who said, "Despite the challenges faced by the Middle East in global trade during the first half of 2023, the economies of most GCC countries have remained strong. The UAE, KSA (The Kingdom of Saudi Arabia), and Qatar are expected to experience significant growth. While it is difficult to predict what will happen in the remainder of 2023, we anticipate a volume increase in Q3 and Q4. At Kerry Logistics, we are investing in our airfreight and express products by opening new airport gateway terminals that will complement our existing infrastructure across the Middle East. We are proud to be one of the pilot logistics companies to provide in-house security screening and build ULDs for our airfreight and express customers by 2023, as the GCAA (The General Civil Aviation Authority) in the UAE launches the Regulated Agent Programme. Kerry Logistics Middle East is also paving the way for emerging markets and serving as a global gateway for Africa."
A slew of developments dotting the cargo landscape
Interesting developments continue to dot the Middle Eastern region's cargo skies this year, as governments, carriers, and airports alike jostled for more cargo share globally.
Kuwait for instance launched a global auction for the development and operation of a new cargo village neighbouring Kuwait International Airport. The new facility is part of the master plan until 2050 to expand air traffic and shipping operations in the Gulf State. Gulf air carriers are also increasingly looking toward Africa, which is projected to be among the fastest-growing cargo markets that are slated to grow at 6.1% yearly in the next two decades.
One of the early entrants to this club is Qatar Airways, which became the first middle eastern carrier to launch its first cargo hub in Africa at Kigali International Airport along with RwandAir, Rwanda's flagship carrier in order to participate in the aviation growth projected for the continent. The cargo carrier operates three times a week between Kigali and Lagos and operates a weekly service between Istanbul and Kigali via Doha. Interestingly Qatar Airways Cargo already serves 28 African cities and provides freight services there.
"At Kerry Logistics, we are investing in our airfreight and express products by opening new airport gateway terminals that will complement our existing infrastructure across the Middle East." - Darren Baker, Kerry Logistics Network
With the recent strides it has made in the air freight sector, Turkey which is strategically located between Asia and Europe is also aiming to be one of the world's leading top three hubs and is already a key transit hub. The Istanbul Airport (IST) and Sabiha Gokchen Airport (SAW) are the country's two busiest international airports on the European and Asian sides respectively. A hub for national flag carrier Turkish Airlines, the Istanbul Airport has a cargo terminal with 5.5 million tonnes of capacity and is on its way to becoming a super-hub.
While its construction is still ongoing, by 2025 the airport is slated to have 6 sets of runways, 16 taxiways, and four terminal buildings. Currently, it provides connectivity to over 120 nations, 60 capital cities, and over 250 international and close to 50 domestic cities in Turkey.
In three years since IST opened, it has catered to 16 cargo airlines. With the activation of other phases of Istanbul Airport Cargo City, the commissioning of new runways, and the increase in flight frequencies, Istanbul Airport Cargo City is expected to reach a 5.5-million-tonne cargo handling capacity.
One of the most important developments in the region is the launch of Riyadh Air, the second flag carrier of Saudi Arabia based in Riyadh, which was launched in March, as part of Saudi Arabia's 'Vision 2030' project. This project aims to position the Kingdom as a global logistics hub connecting three continents. A challenger to the trio of Emirates, Etihad, and Qatar Airways, the new carrier is slated to fly to more than 100 destinations and make Riyadh a hub for global travel.
Even as rivals Emirates, Qatar Airways, and more recently Turkish Airlines have built mega hubs, Saudi Arabia only had Saudia, which was formerly known as Saudi Arabian Airlines and had been operational since 1945.
Tony Douglas, who was the CEO of Etihad Airways from January 2018 to October 2022, was selected to lead Riyadh Air, a subsidiary of Saudi's Public Investment Fund. The newbie carrier even announced its arrival on the world stage with the introduction of a fuel-efficient aircraft which has greater cargo capacity - the 'Boeing 787-9 Dreamliner', which made a touchdown in Riyadh this June with Riyadh Air's brand new livery.
Meanwhile, Qatar Airways Cargo, along with its ground handling partner Qatar Aviation Services (QAS) recently announced that they bagged the IATA Centre of Excellence for Independent Validators in Perishable Logistics (CEIV Fresh) certification.
This development made the cargo carrier and its ground handler in Doha the first and only airline worldwide with its GHA (Ground Handling Agent) to have attained the complete suite of IATA CEIV certifications including CEIV Fresh, CEIV Lithium Batteries, CEIV Live Animals, CEIV Pharma, IEnvA (Environment & Sustainability certification) registered and United for Wildlife programme.
The Emirates Group, on the other hand, posted a record profit of AED 10.9 billion ($3 billion) for 2022-23 compared with an AED 3.8 billion ($1 billion) loss for last year.
Ahmed bin Saeed Al Maktoum, Chairman and Chief Executive, of Emirates Airline and Group said, "The Group is the biggest player in the UAE's aviation sector supports over 770,000 jobs and generates an estimated contribution to GDP of over AED 172.5 billion ($47 billion). With our growth plans, and in line with the Dubai Economic Agenda D33, we expect to significantly increase our contribution to the UAE's GDP over the next decade through direct and indirect employment, supply chain spending, tourism spending, and trade and commerce benefits from the movement of cargo."
As per a company release, Emirates SkyCargo too delivered a solid performance, "contributing 16 per cent of the airline's revenue despite a reduction in available capacity as aircraft that were temporarily converted into mini freighters during the pandemic returned to full passenger service." Emirates Group-owned airport services provider dnata also reported a 201 per cent increase in profit at AED 331 million (US$ 90 million) on recovery from the pandemic across almost all businesses.
With steady air freight demand throughout the year, Emirates' cargo division reported a solid revenue of AED 17.2 billion (US$ 4.7 billion). This was a 21% decline over last year's exceptional performance caused by the pandemic.
More recently Emirates SkyCargo announced the expansion of its freighter fleet with wet-leasing two Boeing 747-400Fs, even as the airline is expecting 15 freighters to join its fleet and also add over 20 new destinations to its freighter network over the next decade.
Emirates SkyCargo and Air Canada Enhance Cargo have also entered an interline agreement in May, enabling Emirates SkyCargo customers to book shipments that will travel on Air Canada Cargo flights on an interline basis via e-SkyCargo, WebCargo, and Cargowise, thereby opening up a whole new market.
Interestingly, Emirates will also host the prestigious 80th IATA Annual General Meeting (AGM) and World Air Transport Summit in Dubai, United Arab Emirates, on 2-4 June 2024, which will witness a global gathering of aviation's top leaders.
Over the past few decades, UAE has emerged as India's third largest trading partner in the year 2021-22, while Dubai has also emerged as a global and regional trading hub. Interestingly, the Indian government had refused permission for Emirates and United Airlines to codeshare on flights between Dubai and India. This decision was based on the justification that the existing traffic rights between the UAE and India don't allow for a codeshare agreement, as the two have a few bilateral agreements in place but no open skies agreement like the one between US and India.
However in line with this, Mahindra Logistics (MLL), one of India's largest integrated logistics solutions providers, recently announced the commencement of Cargo Charter operations in the Middle East, headquartered in Dubai and the company is expecting to service the large Middle East region from its Dubai operations.
Season of appointments and shake-ups
What has come as a spanner in the works amidst the glut of cargo announcements recently is a spate of high-profile exits by key executives who headed airports and airlines.
Etihad Airways has recently confirmed to The STAT Trade Times that Martin Drew, Senior Vice President, Global Sales and Cargo, is leaving the Abu Dhabi-based aviation group after a long stint. Drew is currently serving his notice period. Both Drew and the company also confirmed that he would leave the organisation by the end of September this year.
Meanwhile, Guillaume Halleux, chief cargo officer for Qatar Airways (QR), is also thought to be leaving as per some trade publications while Steven Polmans, Head of TIACA, and VP of Business Development and Freezone at Abu Dhabi Airports, also recently left the organisation to pursue an entrepreneurial turn.
Among some of the high-profile appointments, this year include, Jettainer, the global leader in Unit Load Device (ULD) management, expanding its presence in the Middle East, Africa, and the Indian subcontinent with the appointment of Rammohan Krishnaswamy, a seasoned aviation specialist, to its Abu Dhabi branch office.
Aero Africa, a leading air cargo management group has recently appointed Samuel Geevarghese as Regional Head, of the Middle East & India. A company release cited that Geevarghese has over two decades of experience in the air cargo industry, with a blend of experience in airline and logistics, and has grown through the ranks
E-commerce remains a strong focus
E-commerce remains one of the strongest verticals in terms of growth and with no sign of slowing down for the GCC region. Baker said, "E-commerce remains one of the strongest verticals in terms of growth and with no sign of slowing down for the GCC region. We have seen a significant surge in KSA, and we can see from contract logistics operations and BTC's last-mile delivery that we provide, that this trend looks to continue. We have integrated our airfreight (line-haul) network with our international e-commerce product solution to give customers the full array of international and domestic end-to-end services that they require to support their continued growth in the Middle East region."
Dsouza however sounded a note of caution as he mentions, "In recent times, we have observed a notable shift among major e-commerce players, as they opt to transport larger volumes of goods via oceanic routes. This decision likely stems from a variety of factors, including cost-effectiveness, capacity requirements, and logistical considerations. By utilising ocean transportation, these companies may be able to achieve greater efficiency and economies of scale in their operations. While it is not unexpected for e-commerce companies to explore alternative shipping methods, this strategic shift highlights the need for adaptability and flexibility in the industry."
A tech'ade ahead
That the industry will continue to move towards automated handling processes and digital solutions is a given, says Guy Walker, Managing Director for technology provider Lödige Industries in the Middle East.
"It is becoming increasingly important to digitally map the associated processes to reap the benefits of real-time connected, coordinated, and transparent supply chains."- Guy Walker, Lödige Industries
He said, "We see that the demand for automation solutions in the Middle East remains high, even against the backdrop of short-term developments. The shortage of qualified personnel as well as the growing opportunities to improve service quality through automated processes are driving this transformation of the industry. Therefore, automation and digitalisation are and will remain a global trend, which is also reflected here in the region."
In the volatile air cargo business, long-term and scalable digital solutions seem to be in demand so that cargo processes are able to efficiently handle the varying cargo volumes at all times and also offer real-time tracking and visibility to stakeholders.
Walker added, "It is becoming increasingly important to digitally map the associated processes to reap the benefits of real-time connected, coordinated, and transparent supply chains. Lödige Industries offers both the technology for entry-level automation of cargo handling at existing and still largely manually operated terminals as well as complex fully automated solutions for new projects. We see a great demand for both."