Lufthansa Cargo Q1 revenue drops 30%
Adjusted earnings dropped sharply (69%) to €151 million from €495 million in Q12022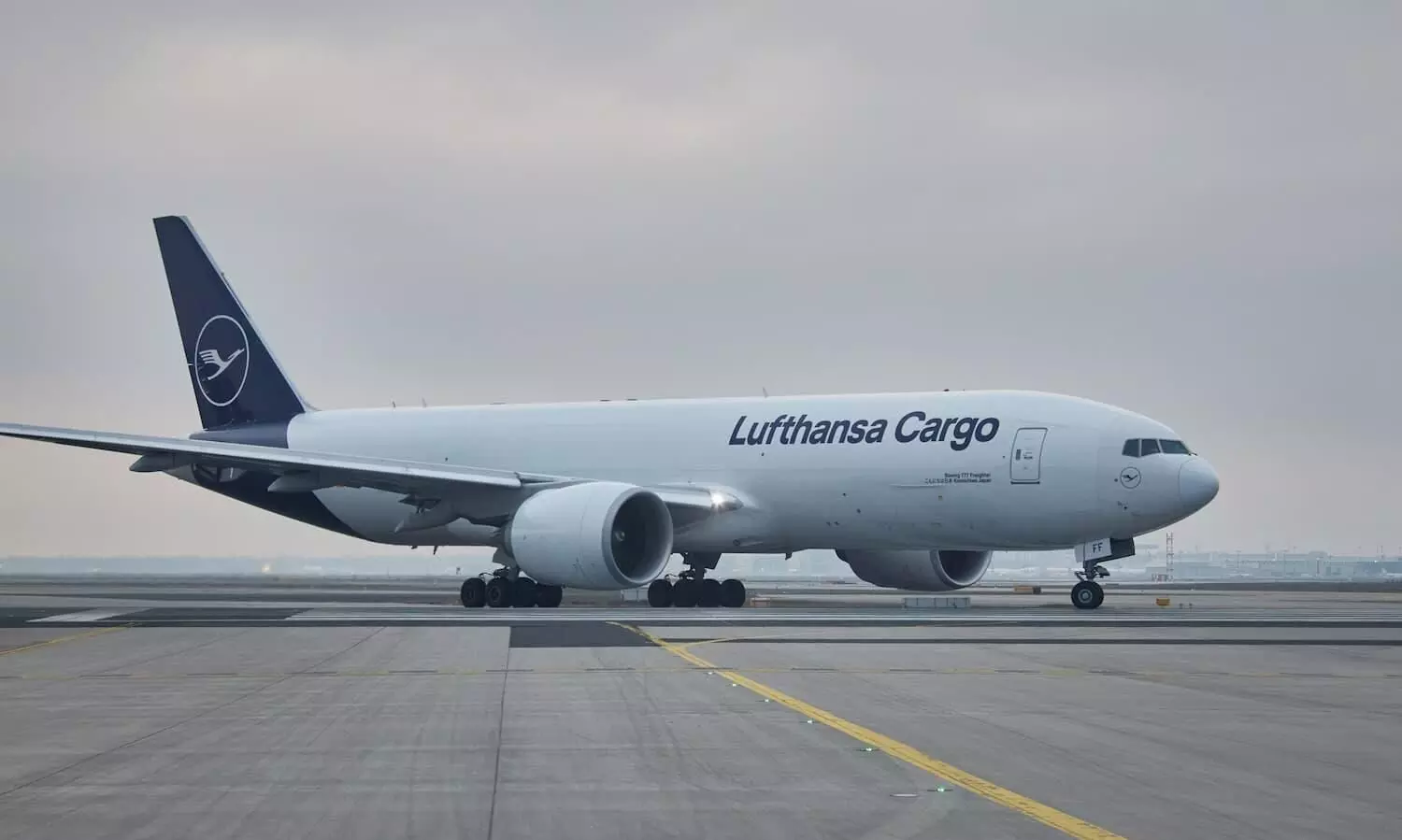 Lufthansa Cargo reported a 30 percent decline in revenue at €823 million ($905 million) on lower capacity and cargo flown during the first quarter ended March 31, 2023.
Adjusted earnings dropped sharply (69 percent) to €151 million from €495 million in Q12022, says an official release.
Cargo profits normalised from the prior year record base, and yields are still up >60 percent compared to Q12019, the management said in its presentation on the results.
"While available cargo tonne-kilometres dropped 15 percent to 3.5 billion compared to Q12019, revenue cargo tonne kilometres declined 20 percent to two billion. Cargo load factor was down 4.1 ppt to 58.7 percent." On a YoY basis, available capacity was up 10 percent at 3.5 billion as a result of increased belly capacities, thus reaching 85 percent of the pre crisis level. While revenue cargo tonne kilometres declined five percent to two billion. Cargo load factor declined 9.4pts to 58.7 percent.
"Capacity of Lufthansa Cargo was increased by nine percent in the reporting period relative to the previous year, above all due to the recovery of passenger flight operations and the related expansion of belly capacities. Sales declined by three percent year-on-year and the cargo load factor of 61.2 percent was 7.7 percentage points lower than last year (previous year: 68.9 percent); yields fell in all of Lufthansa Cargo's traffic regions and were 29.2 percent lower than in the previous year."
Segment capital expenditure in the first quarter of 2023 was €146 million (previous year: €7 million) "and comprises, in particular, prepayments made for two further 777F freighters. The number of employees, as of March 31, 2023 of 4,090 was at the same level as the previous year's figure (4,108)."

Group revenue up 40%
Lufthansa Group revenue increased 40% to €7 billion ($7.7 billion), and adjusted earnings came in at -273 million euros, a 53 percent improvement on previous year.
"The Lufthansa Group is back on track," says Carsten Spohr, CEO, Deutsche Lufthansa. "After a good first quarter in which we were able to significantly improve our result, we now expect a travel boom in the summer as well as a new record in our traffic revenue for the year as a whole. On short- and medium-haul leisure-oriented routes, demand is already exceeding 2019 levels. The focus now is on once again offering our guests a consistent premium product experience on all group airlines. Our guests are already benefiting from numerous product improvements, both on the ground and on board. The Lufthansa Group is well positioned to further strengthen its position among the top five airline groups in global competition."
At the end of March 2023, the company had liquidity of €10.5 billion ($11.6 billion) - above the target corridor of €8-10 billion, the release said.
The group has confirmed its full year outlook, and Q2 result is expected to exceed the 2019 level, the release added. "Lufthansa Group is expected to make significant progress towards achieving the targets set for 2024. In 2024, the company expects to reach an adjusted EBIT margin of at least eight percent and an adjusted ROCE of at least 10 percent."