Jettainer to manage ULDs for T'way Air
Jettainer to provide customised ULD fleet, and will manage the steering, maintenance and repair of all units.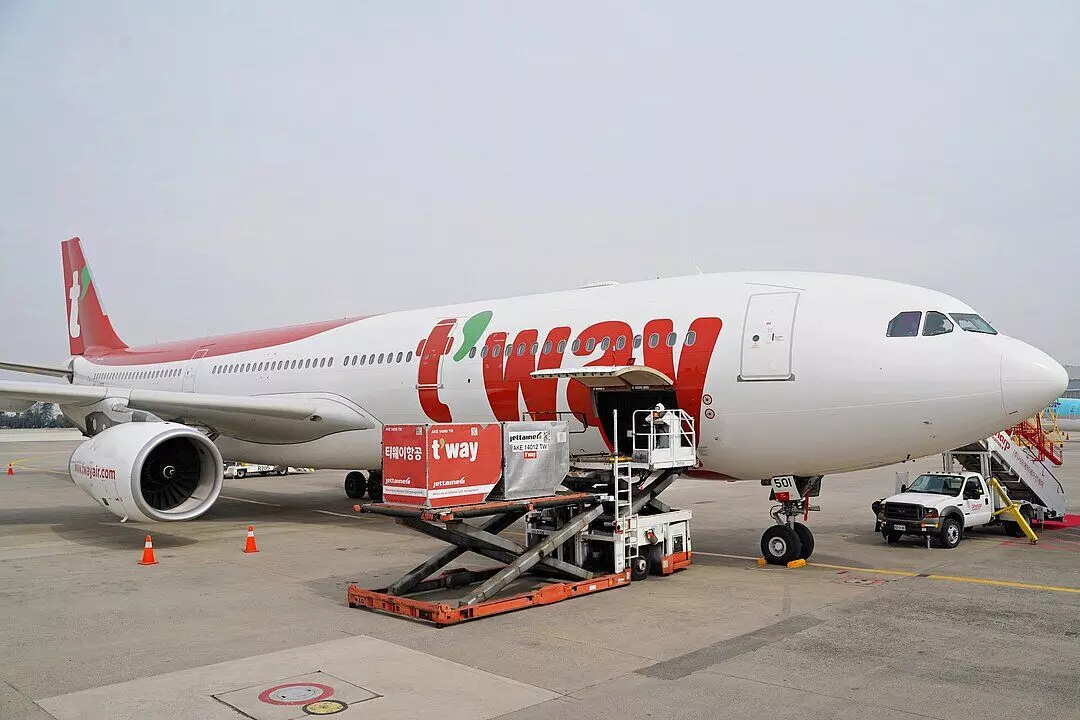 Seoul-based T'way Air is on a growth trajectory – the South Korean low-cost carrier will add three leased widebody Airbus A330-300 aircraft to its current fleet of Boeing 737-800s by May.

Jettainer is set to provide the airline with a customised Unit Load Device (ULD) fleet and will manage the steering, maintenance and repair of all units. Jettainer's ULD management service stands out from other solutions due to its leading IT setup and dedication in terms of control teams and ULD fleets, thus guaranteeing a 100 per cent supply of ULDs. The market leader's unique business model convinced T'way Air to partner with Jettainer, as the guarantee of ULD availability is essential for a smooth start of operations of the new wide-body fleet.

ULDs provided and managed by Jettainer will initially fly on T'way routes between South Korea's Gimpo International Airport and Jeju International Airport. International flights to Singapore and Vietnam are set to follow. By 2025, T'way is also planning to add seven more A330-300s to its fleet and begin medium-haul and long-haul flights to destinations like Sydney, Croatia and Honolulu.

About the partnership, Sung-sup Park, chief cargo external affairs director at T'way Air, said, "We are putting our ULD management services in the best hands by opting for Jettainer's years of experience and professional services. As we grow our fleet now and in the future, we are deliberately embracing sustainable and cost-efficient ULD solutions so this partnership is an excellent fit with our constant efforts to increase innovation, cut costs, and enhance efficiency."

Thorsten Riekert, Jettainer's chief sales officer, expressed excitement over the partnership. "We are active all over the globe and recognise that the Asian market offers significant potential to us, as aviation will continue to grow there in the years ahead. Outsourcing ULD services is an especially attractive alternative for expanding airlines like T´way Air as efficient management cuts costs and reduces CO2 emissions."