Jettainer appoints Svenia Iriarte as its new CFO
Iriarte replaces Ingeborg Manz-Maier, who will leave Jettainer after 14 successful years for early retirement effective July 1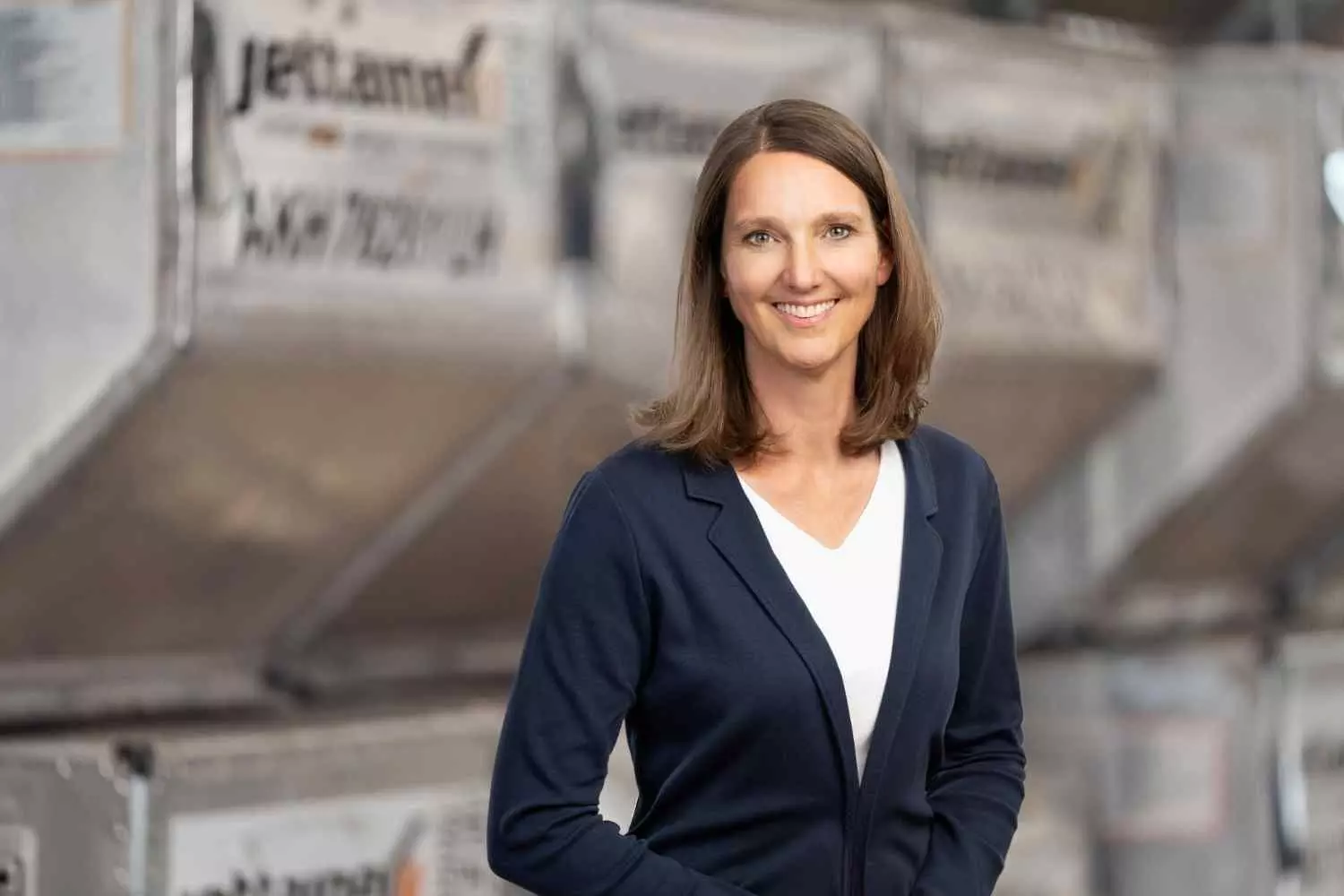 Jettainer, the global market leader in outsourced ULD management, has appointed Svenia Iriarte as its Chief Financial Officer (CFO). The experienced finance expert, who is at home in the aviation and air cargo world, assumed responsibility for Finance, Procurement, HR, and IT Operations effective June 1, 2023. Iriarte replaces Ingeborg Manz-Maier, who will leave Jettainer after 14 successful years for early retirement effective July 1.
The graduate economist, Svenia Iriarte, embarked on her career at KPMG. Later, in 2003, she moved into the airline world. Initially serving as a consultant for Mergers & Acquisitions, she then assumed responsibility for Global Finances at Lufthansa Cargo. After heading Network Planning and Road Feeder Services she most recently was in charge of the cargo airline's Crew Control division.
"A warm welcome to Svenia Iriarte, an outstanding expert in finance, who will help us continue on our growth trajectory. Her extensive expertise in internationally oriented management tasks and her focus on sustainable growth and cost optimization makes her a perfect fit to join our management team," Jettainer CEO Thomas Sonntag remarked, adding: "I would like to express my sincere thanks to Ingeborg Manz-Maier for her extraordinary dedication to our company over the past 14 years. With her as CFO, Jettainer has become the global leader in outsourced ULD management, a foundation on which we will continue to build."
With more than 100,000 Unit Load Devices (ULDs) in 500 locations worldwide, Jettainer operates the world`s most efficient ULD fleet. Jettainer GmbH is a wholly-owned subsidiary of Lufthansa Cargo AG.