Intradco Global and Etihad Cargo transport Thoroughbred horses from Ireland to China
Intradco Global successfully transported the horses to China for the customer, BBA Ireland, by working closely with Etihad Cargo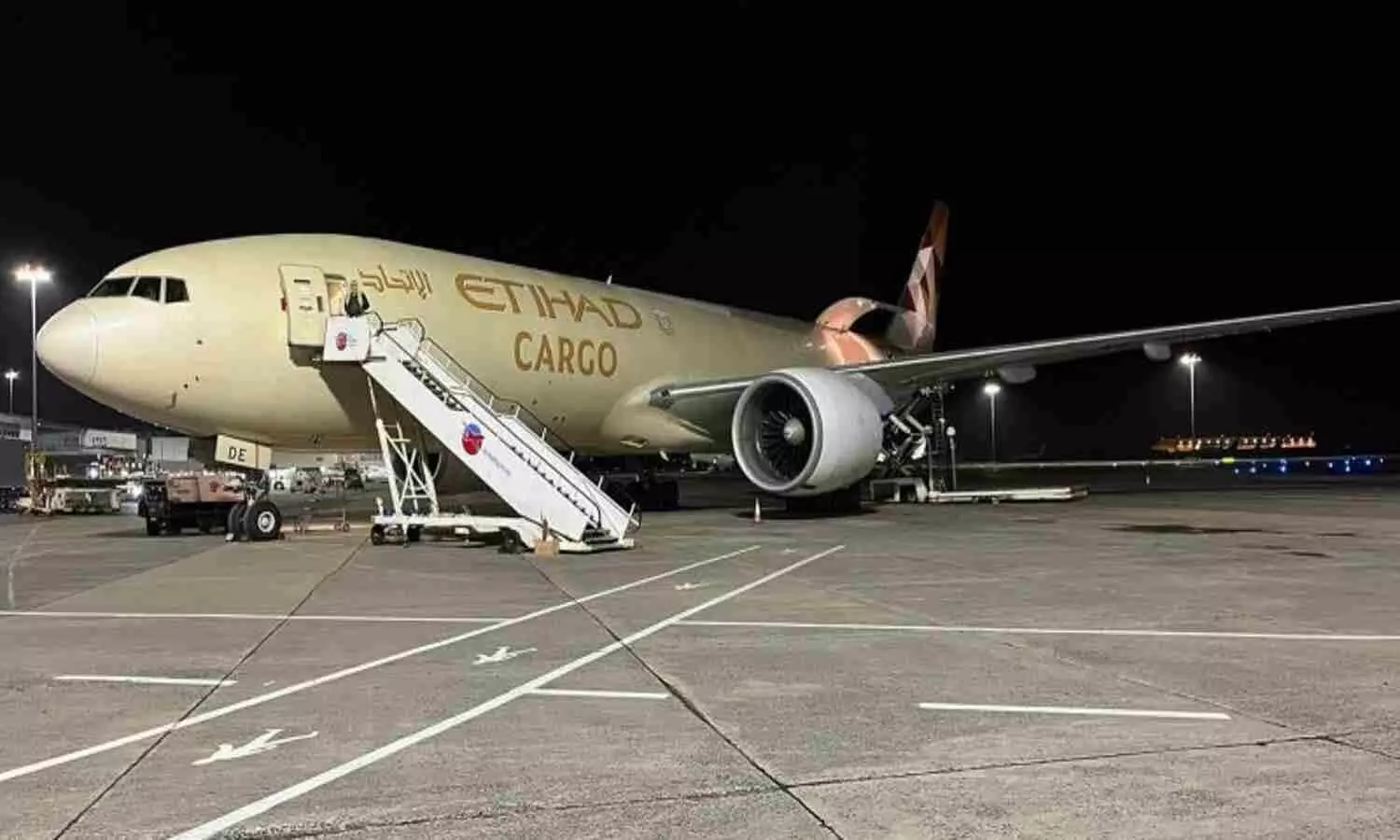 Intradco Global, in partnership with Etihad Cargo, flew 75 Thoroughbred horses from Shannon Airport (SNN) in Ireland to Shanghai Pudong Airport (PVG) in China aboard an Etihad B777-200F.
China's ongoing Covid-19 limitations provide a variety of travel problems for both humans and animals entering the country. It was vital for Intradco Global to offer an aircraft, stalls, and flying grooms for this charter, which required locating a carrier willing to collaborate with them to overcome the challenges posed by the epidemic.
Etihad Cargo stood forward while others were unable to. Intradco Global successfully transported the horses to China for the customer, BBA Ireland, by working closely with them.
Arun Nair, Product Manager SkyStables and LiveAnimals, Etihad Cargo, said, "Etihad Cargo was honoured to be selected as the air cargo partner of choice to transport the horses for Intradco Global. Through SkyStables IATA CEIV Live Animals certification, Etihad Cargo guarantees the safe and comfortable journey for the horses."
The charter used Etihad Cargo's SkyStables, which ensures a comfortable and safe voyage for the horses as well as peace of mind for everyone concerned. Along with the horses travelling in 25 specialty air stalls, there were both British and Chinese grooms onboard, as well as an on-call vet accessible 24 hours a day, seven days a week.
Sara Havers, Equine Cargo Account Manager, Intradco Global said, "Restrictions pertaining to the COVID-19 pandemic combined with the task of transporting 75 horses in one charter made this a challenging operation. However, our attention to detail and our long experience in flying horses, combined with our teamwork with Etihad Cargo made this transport a success. The arrival of these thoroughbred horses in China will help develop the quality of their market, and we are delighted to have further enhanced an already strong working relationship with the client".

Intradco Global has previously managed some of the world's largest international horse movements, including Europe's largest horse charter of 86 thoroughbreds. They have been at the forefront of the world's most renowned horse contests, chartering planes that conveyed Prix de l'Arc de Triomphe, Breeders' Cup, and Dubai World Cup champions.