Hong Kong Air Trade Index continues to be high, Covid big concern
High market freight cost (26 percent) was the other major worry for local air traders.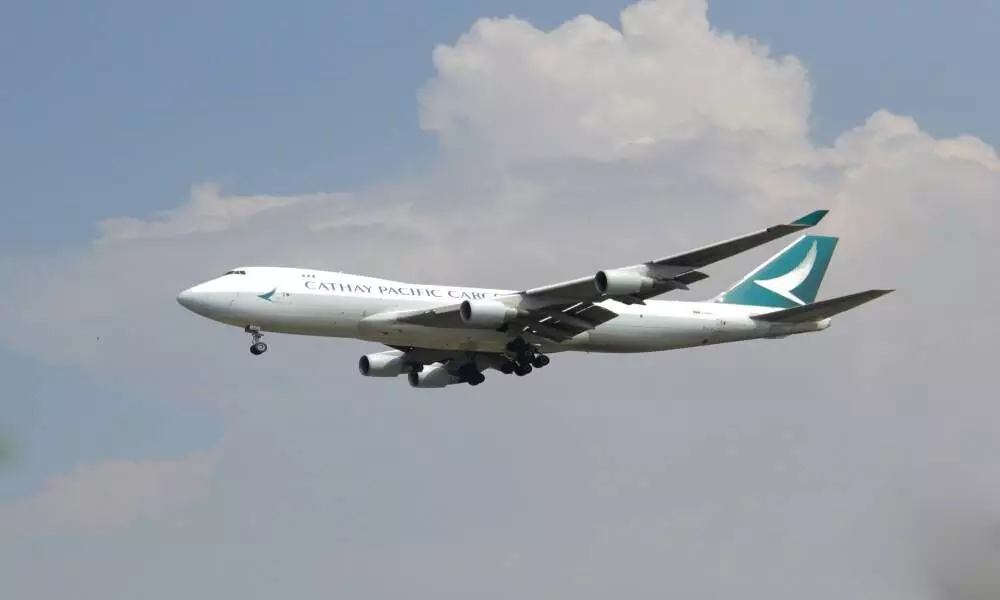 After reaching a 3.5- year high in Q42021, the overall DHL Hong Kong Air Trade Leading Index (DTI), developed by Hong Kong Productivity Council (HKPC) and commissioned by DHL Express (Hong Kong), has come down slightly recently.
"Yet it is still the second highest reading since Q3 2018. A continuous improvement in local air traders' profitability status was seen this quarter. The latest survey marked for the very first time since the Covid-19 outbreak that an equal proportion of local air traders has reported gains and losses in their profitability status."
Highlights of the report
The dip is reflected in air traders' outlook with the new wave of Covid-19 affecting their businesses being the top concern followed by the high shipping cost.
Local air traders reported a much better outlook on Chinese New Year-related orders; and
Local air traders' profitability status has gradually improved with Q42021 the biggest jump in the percentage of local air traders reporting gain since the COVID-19 outbreak.
"With Covid-19 resurgence across the world, high fuel costs and continuous supply chain disruption to transportation networks, all indices showed slight downward adjustments in Q1 2022, indicating that air traders have become more cautious towards the business environment this year," says Edmond Lai, Chief Digital Officer of HKPC. "Despite the slight downward adjustment and there were signs of recurrence of the Covid-19 pandemic recently, the impact on market outlook and business sentiment has been minimal so far in Hong Kong. As Hong Kong enterprises already have considerable experience in handling the lingering pandemic-related business disruptions, most are able to ensure business continuity with the adoption of e-commerce and digital technology."
Methodology
So, how is DTI calculated?
DTI = [100 x (Percentage of samples responded Positive)] + [50 x (Percentage of samples responded Neutral")] + [0 x (Percentage of samples responded Negative)]
Readings
An index value above 50 indicates an overall positive outlook while a reading below 50 represents an overall negative outlook for the surveyed quarter. Further the reading is from 50, the more positive or negative the outlook.
Demographics
Respondents are Hong Kong-based companies with either in-bound or out-bound air trade. "Since the first reading in the second quarter of 2014, over 600 samples are randomly selected from over 10,000 entries every quarter to reveal the respondents' expectation on air trade. The survey is conducted by telephone. Each sample has the same weighting in calculating the index, regardless of the size of the company."
2022 outlook
In Q1 2022, the top concerns impacting the businesses of local air traders were the new wave of Covid-19 outbreak (39 percent), followed by high market freight cost (26 percent) and consumption demand (16 percent).