FedEx delivers critical aid to Turkiye/ Syria
Donates more than $1 million in-kind shipping of about 230 tonnes supplies through five FedEx MD-11 flights from Dubai World Central Airport.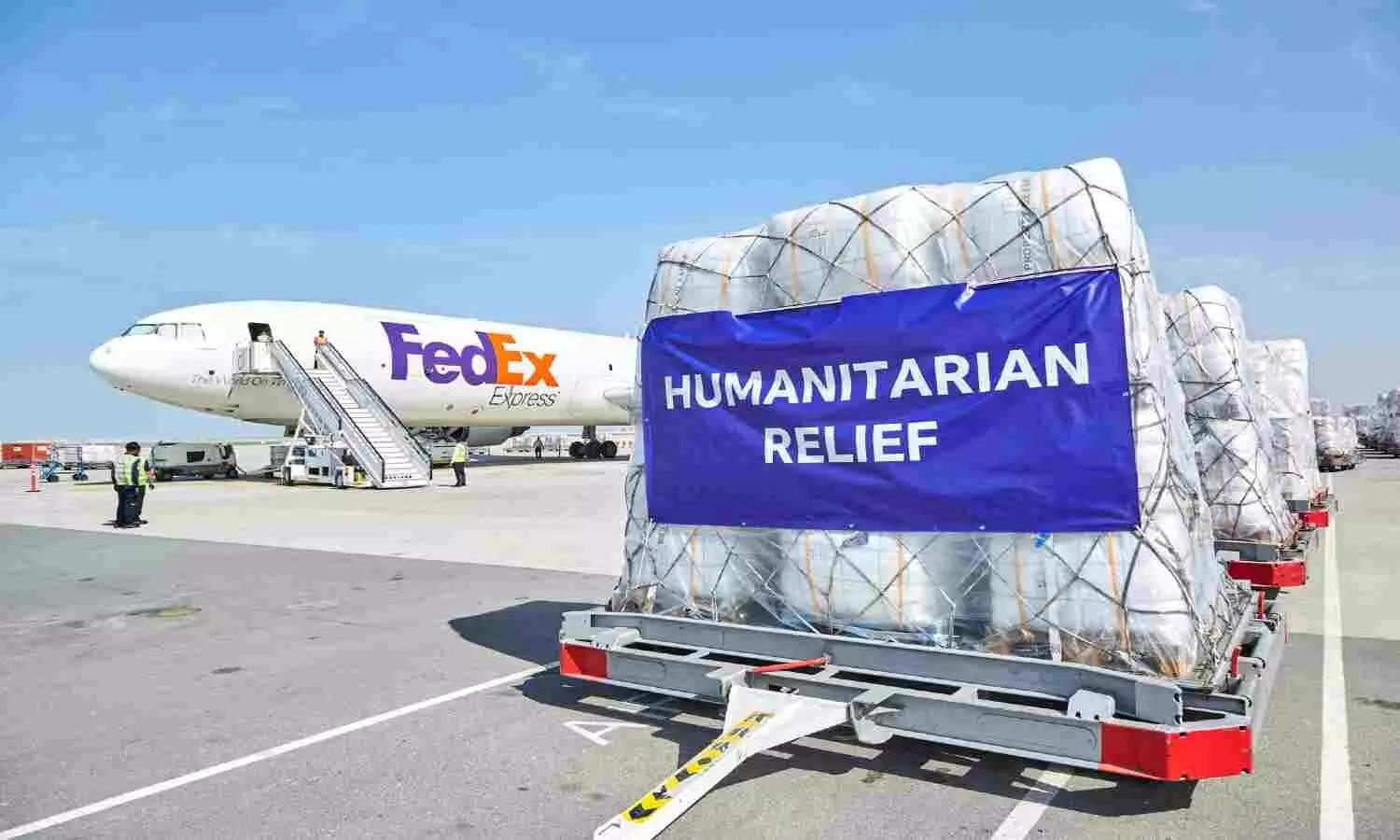 FedEx Express (FedEx), a subsidiary of FedEx Corp and the world's largest express transportation company, is using its network to bring international humanitarian relief to those affected by the earthquakes that have devastated Southern Turkiye and Northern Syria.
The company has so far donated more than $1 million in in-kind shipping to relief operations. This involves the delivery of about 230 tonnes of crucial supplies through five FedEx MD-11 flights from Dubai World Central Airport where the new FedEx Middle East, Indian Subcontinent, and Africa hub is located, to Istanbul from February 17 to 21.
The International Federation of Red Cross and Red Crescent Societies (IFRC) used these charters to distribute relief supplies such as tents, blankets, baby items, home supplies, and hygiene kits.
"Our hearts go out to those affected by the earthquake in Turkey and Syria," said Kawal Preet, President, Asia Pacific, Middle East and Africa, FedEx Express. "During times of need, we are committed to using the unique capabilities of our network to deliver humanitarian aid to communities safely and promptly. We see this as our responsibility and hope that the support we provide will contribute to the recovery and rebuilding of communities and bring relief to those whose lives have been affected."
FedEx has been able to help other non-profit organisations and governments in responding to this disaster by leveraging its worldwide network and logistical experience.