Eviation's all-electric Alice completes maiden 8-min flight
Milestone flight marks another first for magniX in electric aviation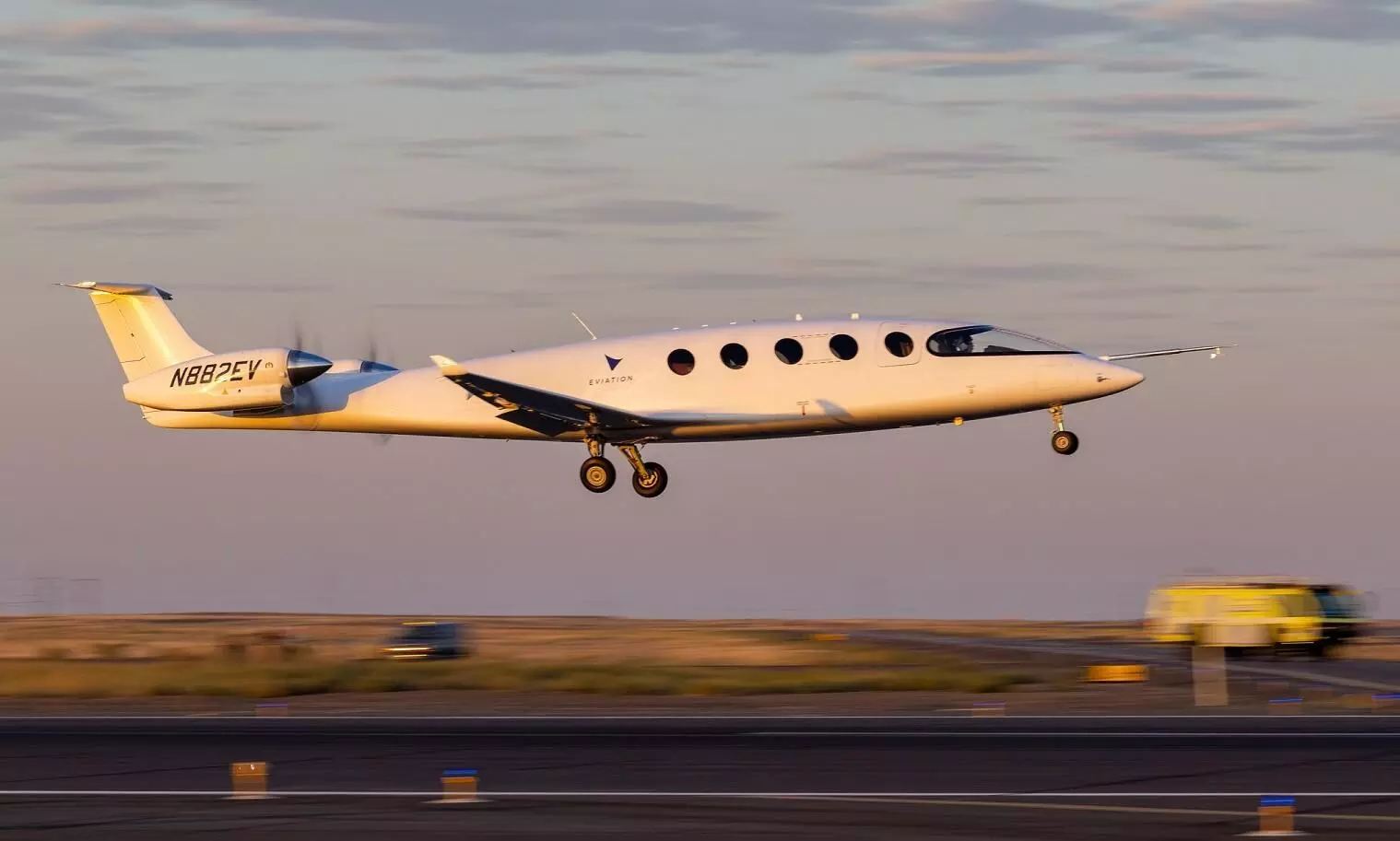 Eviation Aircraft, a manufacturer of all-electric aircraft, successfully completed the first flight of its zero-emission Alice aircraft. Alice lifted off at 7:10 a.m. from Grant County International Airport (MWH), flying for 8 minutes at an altitude of 3,500 feet, says an official release.
The flight of the technology demonstrator provided Eviation with invaluable data to further optimise the aircraft for commercial production.
"Today we embark on the next era of aviation – we have successfully electrified the skies with the unforgettable first flight of Alice," says Gregory Davis, President and CEO, Eviation. "People now know what affordable, clean and sustainable aviation looks and sounds like for the first time in a fixed-wing, all-electric aircraft. This ground-breaking milestone will lead innovation in sustainable air travel, and shape both passenger and cargo travel in the future."
Alice produces no carbon emissions, significantly reduces noise, and costs a fraction to operate per flight hour compared to light jets or high-end turboprops, the release said.
"Eviation Alice is targeted at commuter and cargo markets, and will typically operate flights ranging from 150 miles to 250 miles."
Cape Air and Global Crossing Airlines, both U.S.-based regional airlines, have placed orders for 75 and 50 Alice aircraft, respectively.
DHL Express is Eviation's first cargo customer with an order of 12 Alice eCargo planes. "With this engagement DHL aims to establish the first electric express network, leading the way for a new era of zero-emissions air freight."
"The first flight of Alice confirms our belief that the era of sustainable aviation is here," says Geoff Kehr, Senior Vice President, Global Air Fleet Management, DHL Express. "With our order of 12 Alice e-cargo planes, we are investing towards our overall goal of zero-emissions logistics. DHL is the industry leader by introducing new and more sustainable cargo aircraft types to the global market. Alice is the true game-changer by enabling long distance air transport for the first time with zero emissions. This historic flight marks a significant milestone on our journey to ultimately achieving net-zero emissions by 2050."
The all-electric Alice aircraft features:
* Max operating speed: 260 knots; and
* Max useful load: 2,500 lbs for passenger version and 2,600 lbs for eCargo version.
Alice is powered by two magni650 electric propulsion units from magniX, the only flight-proven electric propulsion systems at this scale.

"The first flight of Alice represents the new dawn of electric flight, and underpins magniX's industry leadership in electric propulsion," says Nuno Taborda, CEO, magniX. "We are proud of our partnership with Eviation, and that together we can take this step toward revolutionising the way the world travels."
In 2021, magniX was awarded funding from NASA to demonstrate the technology for its Electric Powertrain Flight Demonstration programme– a four-year venture accelerating the commercialization of electric aviation.