Ethiopian Cargo partners with cargo.one to push digital sales
Collaboration with cargo.one will unlock global sales potential for Africa's largest network operator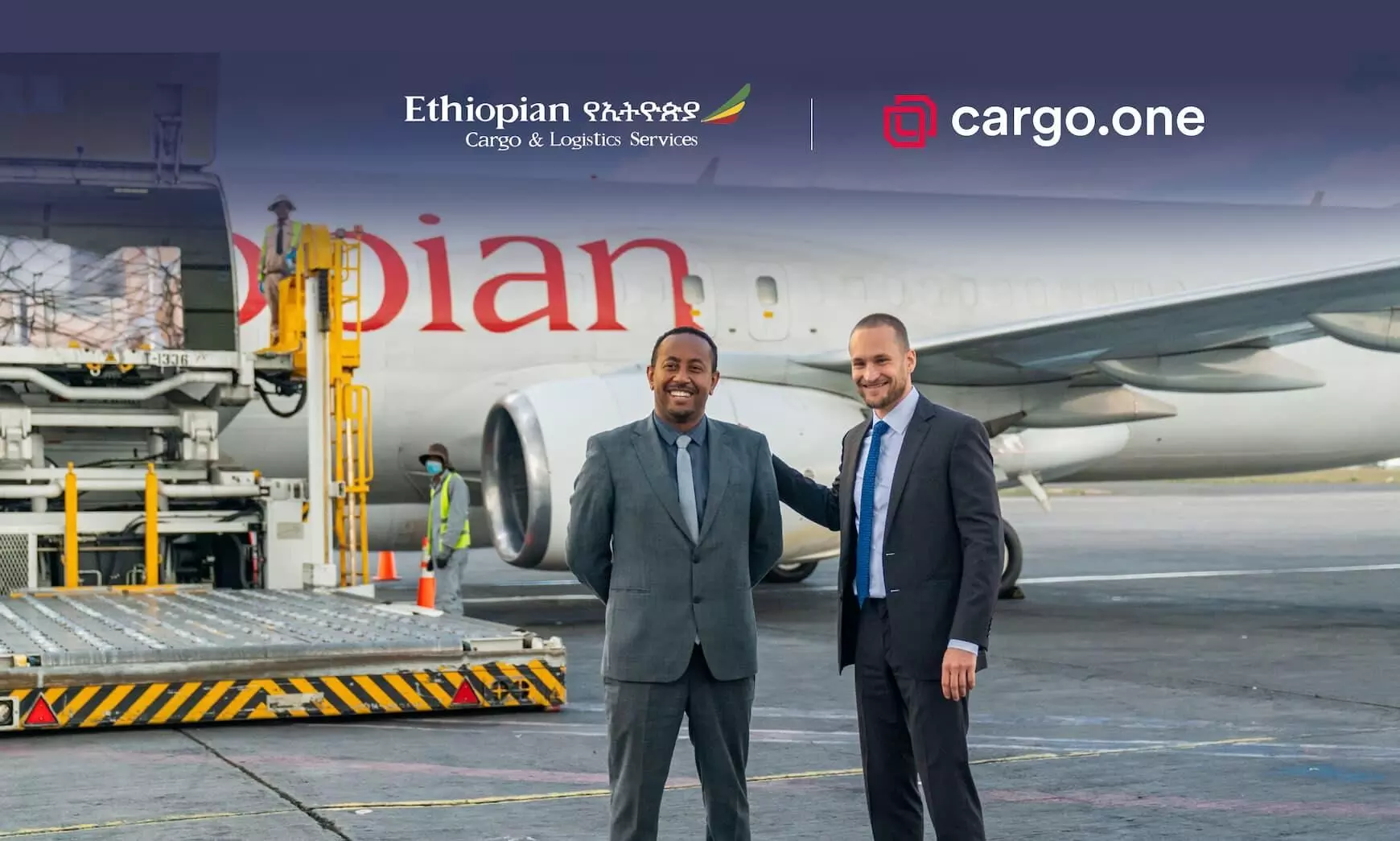 Ethiopian Cargo and cargo.one announced a partnership to offer the Ethiopian national carrier's capacities for instant booking on the air cargo booking marketplace.
cargo.one now has an important collaborative role in transforming access to Ethiopian Cargo services for freight forwards all across the world. Ethiopian Cargo gains cargo.one's vast digital sales expertise to enrich and propel its digitalisation journey, says an official release.
"Digital sales will become a vital part of our future," says Mesfin Tasew, Group Chief Executive Officer, Ethiopian Airlines. "Joining forces with cargo.one is the natural choice when looking for an experienced partner to enable the transition to digital sales. Collaboratively, we will extend Ethiopian Cargo's reach and launch digital customer experiences at the very top of the league. cargo.one as a partner shares our own passion and drive to help boost Ethiopian Cargo to become a digital cargo role model not only for Africa, but internationally."
Moritz Claussen, Founder & Co-CEO, cargo.one adds: "We are honoured to play a pivotal role in the digital transformation of Ethiopian Cargo as its primary digital sales channel. Many thousands of forwarders on cargo.one now look forward to a new age of access and convenience for its capacities. For Ethiopian Cargo, this key step forward will be instrumental in powering sales and brand growth, and seizing more of its huge potential for important freight markets."
Freight forwarders using cargo.one can book Ethiopian Cargo capacity to a wide range of regions including throughout Africa, Europe, North America and Asia Pacific from late Summer 2023, the release added.