DHL Express opens newly expanded global hub in Hong Kong
Total investment for Central Asia Hub has reached €562 million since its establishment in 2004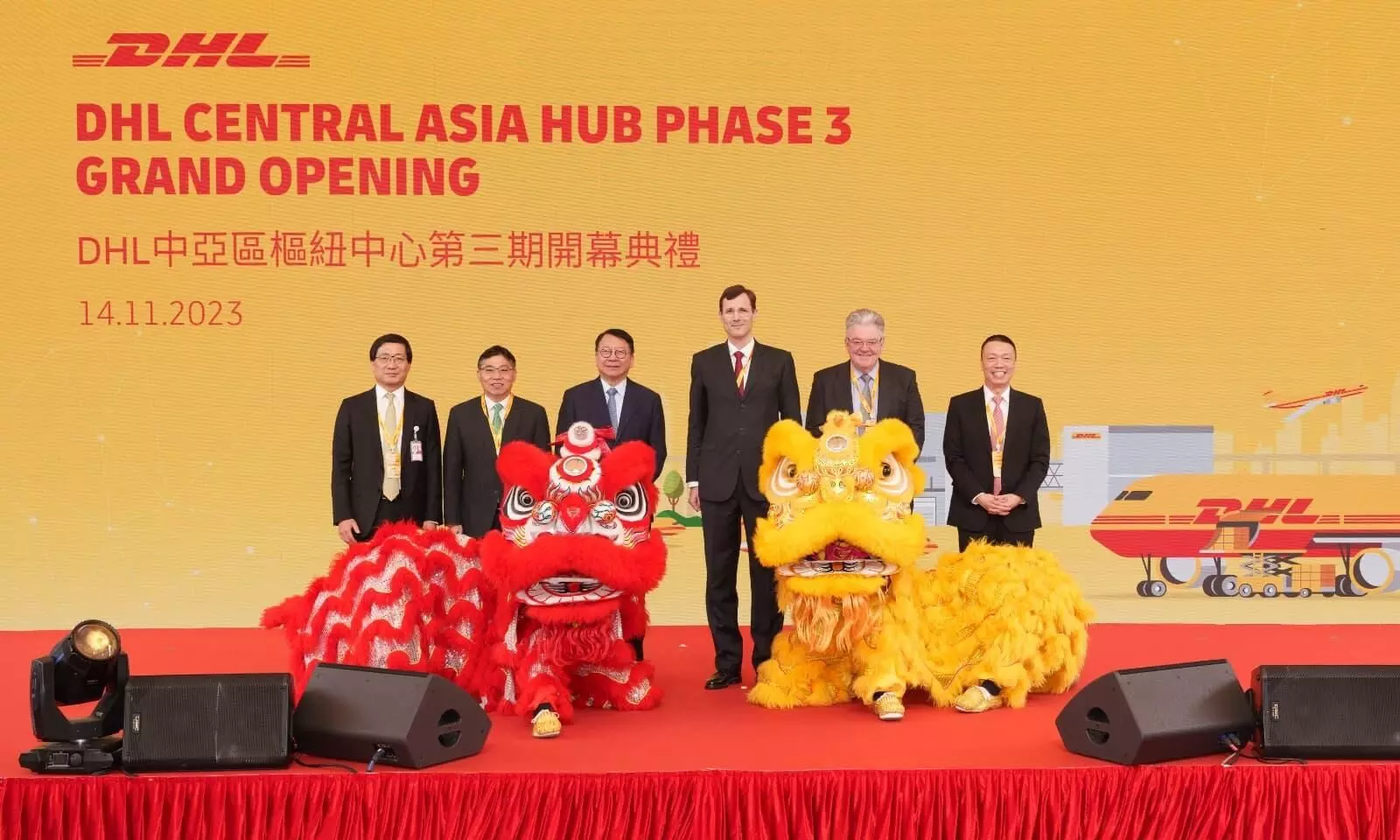 DHL Express has launched its state-of-the-art, expanded Central Asia Hub (CAH) in Hong Kong.
"To date, the total investment for CAH has reached €562 million since its establishment in 2004. This emphasises DHL's firm belief in the growth opportunities in Asia Pacific, and commitment to developing Hong Kong as an international aviation hub," says an official release.
CAH is located within a four-hour flight time to major cities in Asia Pacific and the Pan-Pearl River Delta region, making its location in the city significant, the release added. DHL Express's Asia Pacific air network operates on a multi-hub strategy, supported by four hubs - CAH in Hong Kong, North Asia Hub in Shanghai, South Asia Hub in Singapore and Bangkok Hub, linking to approximately 900 DHL Express facilities in the region. The newly expanded express cargo facility handles over 200 dedicated flights per week. It is complemented by the Asia air network, which supports about 690 daily flights.
"We believe that global trade matters, and it's here to stay," says John Pearson, CEO, DHL Express. "We have invested more than €1.8 billion into our three global hubs, demonstrating our commitment to support our customers' growth as they expand globally. CAH is important to our customers in Asia and globally as it handles close to 20 percent of DHL Express global shipment volume. While global trade is normalising following a pandemic boom, our investments today will improve our global and regional network, putting us in an excellent place when global trade recovers."

Ken Lee, CEO, Asia Pacific, DHL Express adds: "Asia is home to some of the fastest growing markets in the world. Since it was established in 2004, we have seen a continued increase in air cargo demand driven by trade between Asia and other regions and cross-border e-commerce. Even as global trade normalises after the pandemic, we have seen over 30 percent growth in throughput between Asia and other continents in the first three quarters of 2023 when compared with the same period in 2019, far exceeding the pre-Covid level. Additionally, the strategic location of the Hub in Hong Kong opens doors to many opportunities for our customers in this region. We are confident that the expanded CAH will foster interconnectivity and underpin Asia's status as a powerhouse of global growth."
With direct access to airside and landside, CAH is currently the only dedicated and purpose-built air express cargo facility in the Hong Kong International Airport, the release said. "With a 50 percent increase in total warehouse space to 49,500 sq.m. and an automated material handling system, the hub's peak handling capacity has increased by almost 70 percent to 125,000 shipments per hour. In addition, the annual total tonnage management is expected to increase by 50 percent to 1.06 million tonnes per annum when operating at full capacity. This is six times the shipment volume of when the hub was established in 2004.
"The hub is also the first facility in Hong Kong's express cargo industry to deploy computerised tomography (CT) X-ray scan technology. These X-ray scanners double the inspection speed, enabling the hub to detect suspicious goods promptly and accurately."
CAH has installed 3,450 solar panels on the roof with total photovoltaic (PV) generation estimated at 1.68 GWh, equivalent to reducing 850 tonnes of carbon emissions per annum, the release added.