Cathay Cargo launches its new brand campaign
The change aligns with the airline's overarching brand redesign and reinforces the existing strong brand association and perceptions held by its customers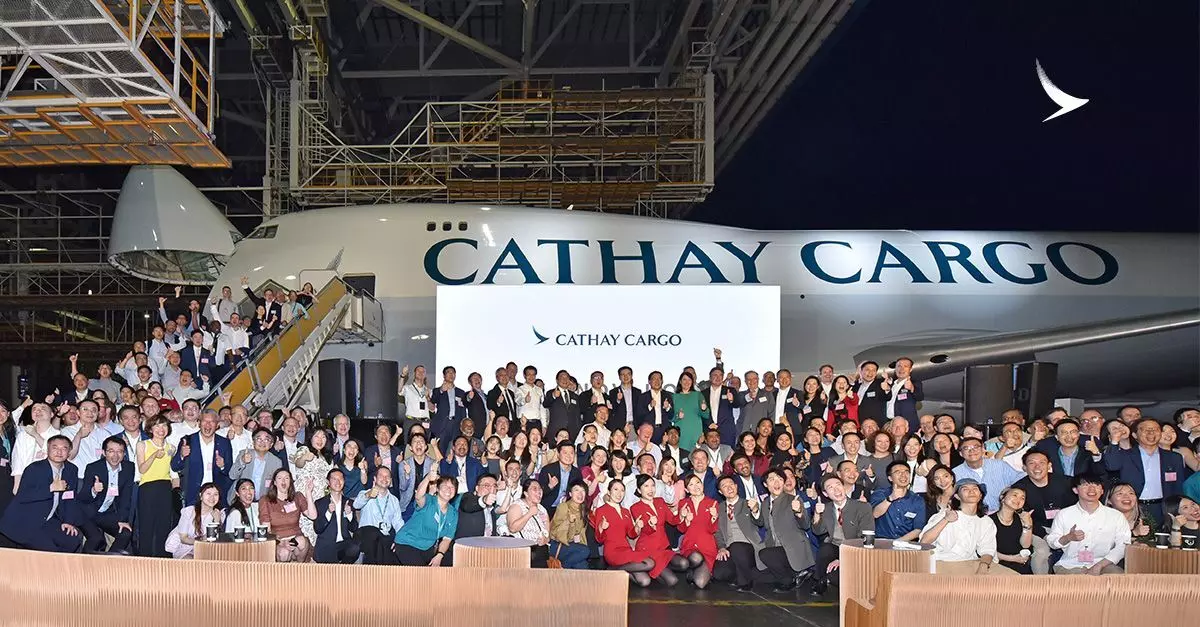 Following its announcement earlier this year about rebranding, Cathay Cargo has recently launched a new brand marketing campaign titled 'We know How' for its rebranded identity. Meant for the cargo business, the company had changed its name from Cathay Pacific Cargo to Cathay Cargo.
The change aligns with the airline's overarching brand redesign and reinforces the existing strong brand association and perceptions held by its customers.
The company's social media handle took to LinkedIn on Friday and posted, "A huge thank you to everyone who joined us Wednesday evening at the HAECO engineering facility at Hong Kong International Airport to celebrate the launch of our new brand marketing campaign: We Know How, and to step aboard the first Boeing 747-8F freighter bearing the new Cathay Cargo livery."
It further cited, "More than just a fresh look, our new brand identity represents a renewed focus on the innovation, people, solutions, and service as well as the magic that are central to Cathay Cargo. That magic, as General Manager, Brand, Insights and Marketing Communications for Cathay Pacific Edward Bell told attendees, is the story behind each of our shipments and their importance to the people who ultimately receive them."
In an opening speech, Cathay Pacific CEO Ronald S.P. Lam also formally welcomed Cathay Cargo into the Cathay Group, highlighting Cathay Cargo as "a vital part of our Cathay brand – and a key contributor to Hong Kong's future growth and development."
The guest of honour at the event, the Hong Kong SAR Government's Secretary for Transport and Logistics, Sai Hung Lam noted in his speech "That as we emerge from the pandemic, it is time for us to 'Move Beyond' and seize the numerous opportunities that await us in the air cargo industry. Let us all work hand in hand to make Hong Kong the best air cargo hub in the region and the world."
Further, in his address, Director Cargo Tom Owen spoke about the development and said: "Combined with our freighter fleet, our rebuilding passenger cargo belly network, and Hong Kong's logistics capabilities, we have the quality and expertise needed to thrive in all market conditions. To become the world's most customer-centric air cargo services brand, we need to continue to innovate and respond quickly to our customer's changing needs. Today we are committing to that, confident in the expertise and dedication of our core competitive advantage, our Cathay Cargo people. We Know How."
As per a February release regarding its rebranding campaign, Cathay Cargo's website had also been revamped to reflect the brand ethos and enable users to easily access popular features such as booking, track and trace, and flight availability, whilst also providing a clear showcase of recent campaign offers and featured solutions.
The rebrand is slated to connect Cathay Cargo to the master Cathay brand – a premium travel lifestyle brand offering a range of products and services that creates more value for customers and partners.