Cargolux inaugurates SAF at Luxembourg airport
Cargolux operates carbon neutral flight to Zhengzhou in China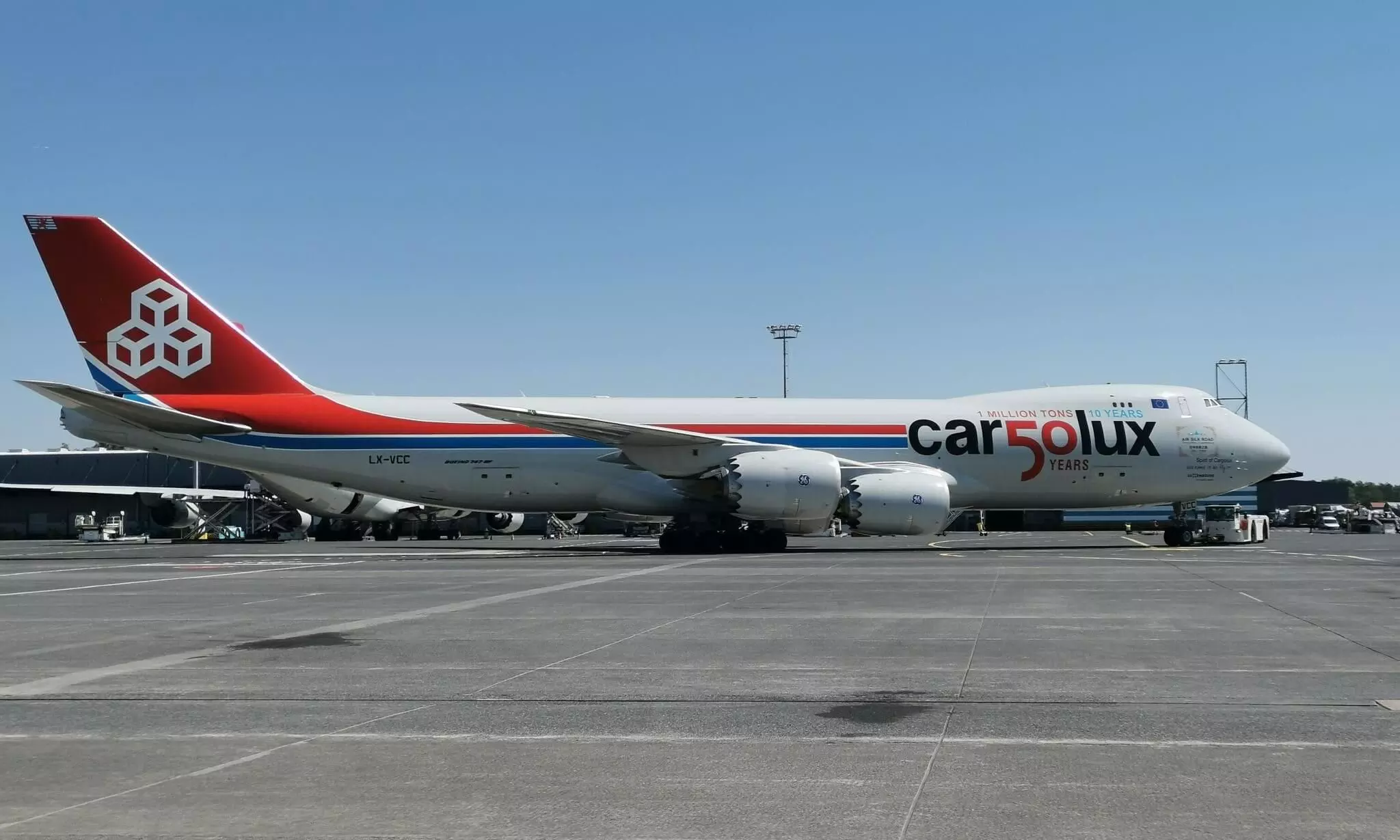 Cargolux became the first airline to uplift sustainable aviation fuel (SAF) at Luxembourg's Findel airport, a significant milestone in the vital journey to decarbonisation.
"Cargolux, lux-Airport, World Fuel Services and Neste, four future-driven partners, joined forces to secure the first delivery of SAF to Luxembourg airport. The bio-based fuel was delivered to Luxembourg airport's fuel farm via NATO's Central European Pipeline System (CEPS)," says a release from Cargolux.
Using this SAF, Cargolux will operate a carbon neutral flight from Luxembourg (LUX) to Zhengzhou (CGO), its biggest hub in mainland China, the release added. The SAF is from sustainably sourced, 100 percent renewable waste and residue raw materials in compliance with the EU Renewable Energy Directive (RED II) Directive.
"This initiative marks a first for all involved and I am proud of the smooth process we witnessed throughout from delivery to uplift," says Richard Forson, President & CEO, Cargolux. "This is a milestone in Cargolux's sustainable engagement and a significant step in our carbon reduction roadmap. We look forward to continuing this journey in collaboration with lux-Airport, World Fuel Services and Neste with whom we share a common vision for a sustainable industry."
Alexander Flassak, CEO, Luxembourg Airport adds: "As an airport, we are facilitator and promoter of sustainability. Moreover, engaging our partners to opt for an environmentally friendly approach matches our top goal of getting net zero by 2030 for the airport infrastructure. The first flight with SAF by Cargolux is a strong pledge to lower carbon emissions going forward and showcases their role as a major player in the industry by choosing a key lever to this goal. As the home base of Cargolux, we at lux-Airport, highly appreciate Cargolux's approach to environmental leadership for cleaner skies. We want to express our congratulations to Cargolux on the first SAF flight ever from Luxembourg, which is a truly remarkable milestone in the country's environmentally friendly aviation approach."
The 747-8F will land at its destination, CGO, on time for a ceremony marking the 10th year since Cargolux first started operating services to Zhengzhou in 2014. The occasion and related ceremonies will be held within the framework of sustainability and focused on the importance of achieving a Green Silk Road between Luxembourg and Zhengzhou, the release added.