Cargojet Q1 revenue up 46% on robust demand for charters
Geo-political events are creating new opportunities for air cargo: President & CEO Ajay Virmani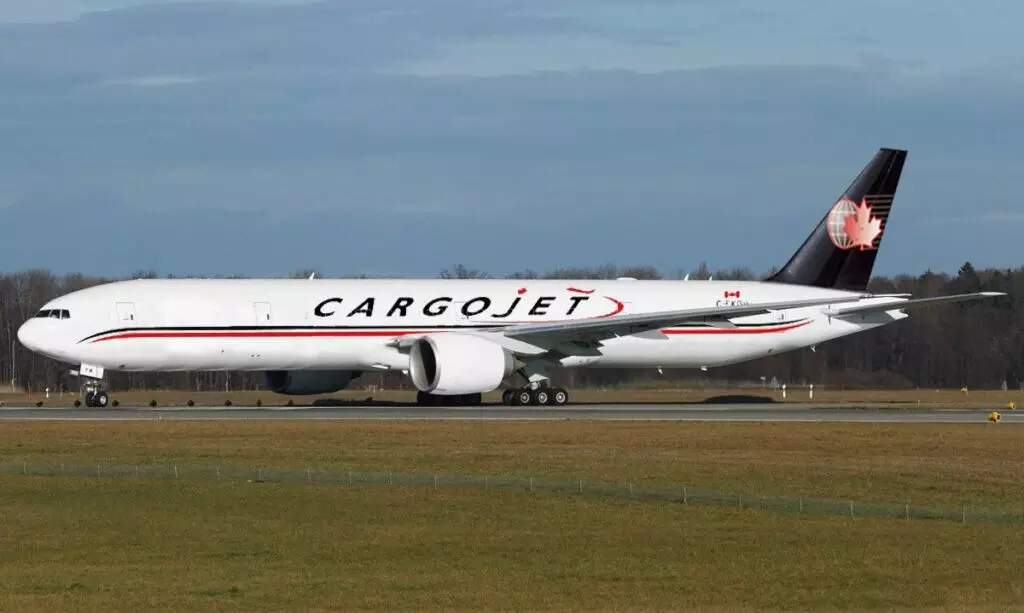 Cargojet announced a 46 percent increase in revenue to CAD 234 million ($182 million) compared to first quarter 2021 revenues of CAD 160 million ($125 million) on strong contribution from the all-in charter segment that benefited from robust demand for global air cargo.
Net loss for the quarter was CAD 56 million ($44 million) compared to net income of CAD 89 million ($69 million) in 2021, according to an official announcement.
Charter business nearly tripled compared to the same period last year. "Domestic network Revenue accounted for less than 37 percent of revenue compared to over 47 percent for the same period in 2021."
Adjusted Free Cash Flow improved to CAD 43 million ($33 million) for the three-month period ended March 31, 2022.
"Ever since March 2020, we have been constantly adapting to the changing air cargo landscape," says Dr. Ajay Virmani, President & CEO, Cargojet. "The recent geo-political events have further added pressure on the already strained traditional supply chains but they are also creating new opportunities for air cargo.

"We are acutely aware of the uncertainties and are well positioned to not only tackle them but capitalise wherever new opportunities are emerging. The investments we made in aircraft acquisition, technology and in attracting and retaining top talent are paying off, allowing us to scale up the business in a seamless manner."
Canada-based Cargojet carries over 25 million pounds of cargo every week across its fleet of 33 aircraft.
In March 2022, Cargojet entered into a new five-year agreement with DHL Network Operations (USA), an affiliate of Deutsche Post DHL Group, with a renewal option for an additional two years to provide air-transportation services for DHL's global network. Cargojet will provide ACMI, CMI, charter, and aircraft dry lease services to DHL to support DHL's international requirements for Europe and North, South, Central and Latin America as well as Asia.