CargoAi launches CargoWallet to streamline freight payments
CargoWallet will allow freight forwarders to make payments for their shipments directly within CargoMart booking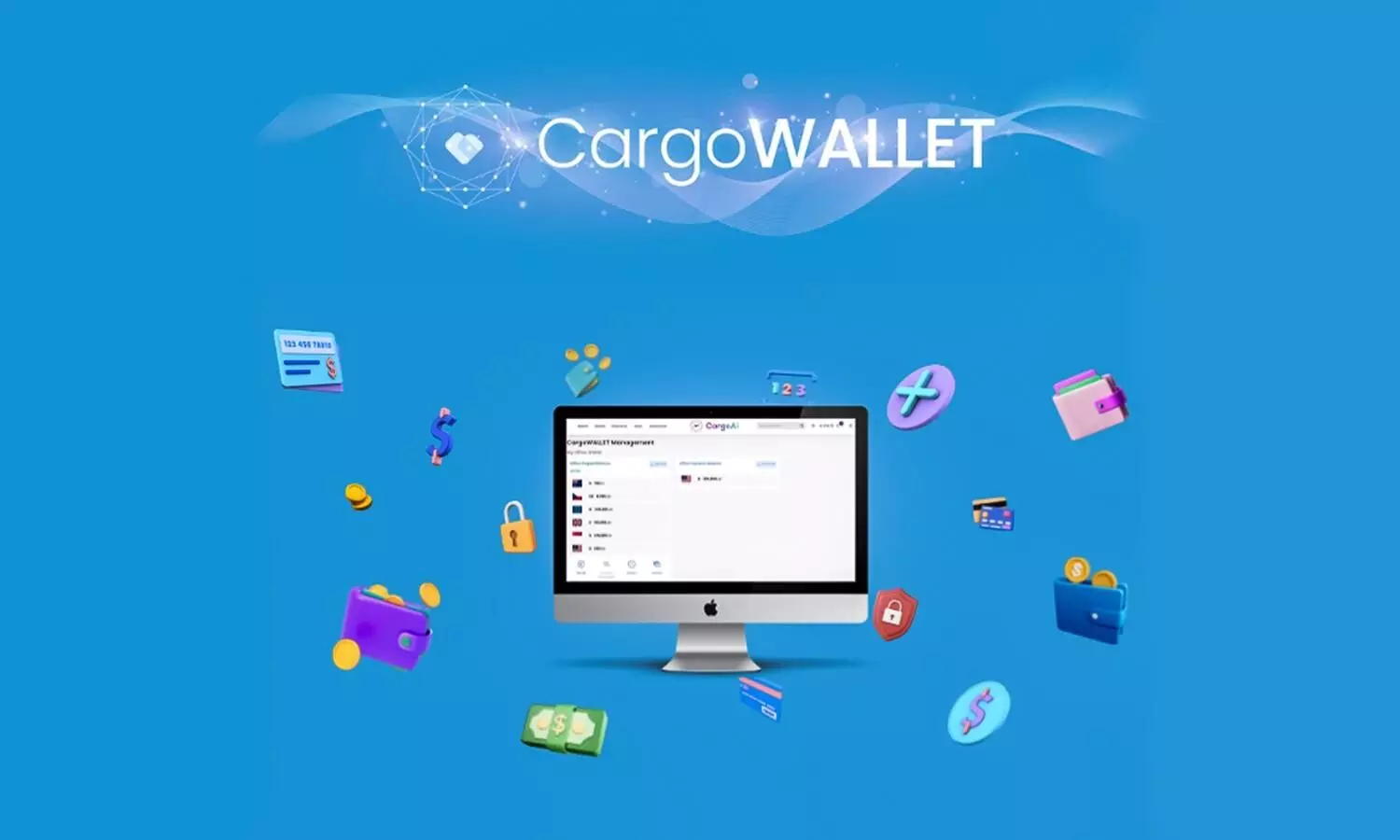 CargoAi, airfreight's fastest-growing digital enabler, announced the launch of CargoWallet, a modern payment solution for air cargo with supply chain financing capabilities.
CargoWallet will allow freight forwarders to make payments for their air cargo shipments directly within the CargoMart booking flow, says an official release.
CargoWallet's USPs include:
*Streamlined booking & payment: Search and book shipments instantly - no IATA Cass Number, AWB stock, or bank guarantees required.
*Flexible finance: Manage cash flow effectively with extended payment terms (PayLater).
*Global reach: Book air cargo from anywhere in the world with local payment in more than 30+ currencies.
"Started as a project two years ago and accelerated with the CargoTech partnership, this groundbreaking payment solution is revolutionising the way the air cargo is booked and is now finally released to all freight forwarders, following months of successful testing," says the release.
Magali Beauregard, CCO, CargoAi says: "We are excited about the exponential capabilities CargoWallet brings to the industry. Not only does air cargo booking become more seamless but the entire procurement from search, quote, booking, and now payment can be done within minutes on just one interface – CargoMart. Similar to our other products (such as Cargo2Zero), we are helping not just the large industry players connect with each other in the digital air freight ecosystem but ensuring stakeholders of all sizes get to stay ahead in the digital adoption as well."
How does it work?
If a user has their CargoWallet activated, they will be able to search all of the airline carriers' capacities instantly and seamlessly pay for any booking using the digital wallet linked to their company account, the release added.
"We are thrilled to be launching CargoWallet, which brings the best practices from other industries to air cargo and enables a seamless process regardless of any freight forwarder's import origin", says Matt Petot, CEO, CargoAi. "By having multiple different functions within one digital solution, CargoWallet is the first of its kind to have so many benefits for freight forwarders of all sizes. Our goal is to provide a secure and efficient platform while maintaining the user-friendly and intuitive experience that CargoMart users praise, and we are confident that CargoWallet is just what the industry needs."
The market potential is huge, especially for small and medium freight forwarders, as the payment solution is advantageous for every single forwarder worldwide, adds Petot.
The main development phase of CargoWallet was to build the right banking connections "with multiple providers in the backend to enable an end-to-end finance payment solution with the objective of ensuring that our solution remains at the same cost as bank transfers in more than 30 currencies."

CargoWallet includes:
*Up to 60 days payment terms to pay for air cargo
*Ability for a forwarder to do export from another country by buying air cargo directly with airline rates; and
*Ability for smaller forwarders to work with all airlines instead of being restricted to the ones they have an account/bank guarantee or AWB stock
CargoAi expects to see an increase in CargoMart registrations as forwarders will now be able to access the whole procurement process within one interface allowing them significant time savings, Petot added.