Boeing delivers 44 production freighters in 2022
Airbus reported orders for 24 A350 freighters out of the total order for 44 A350s in 2022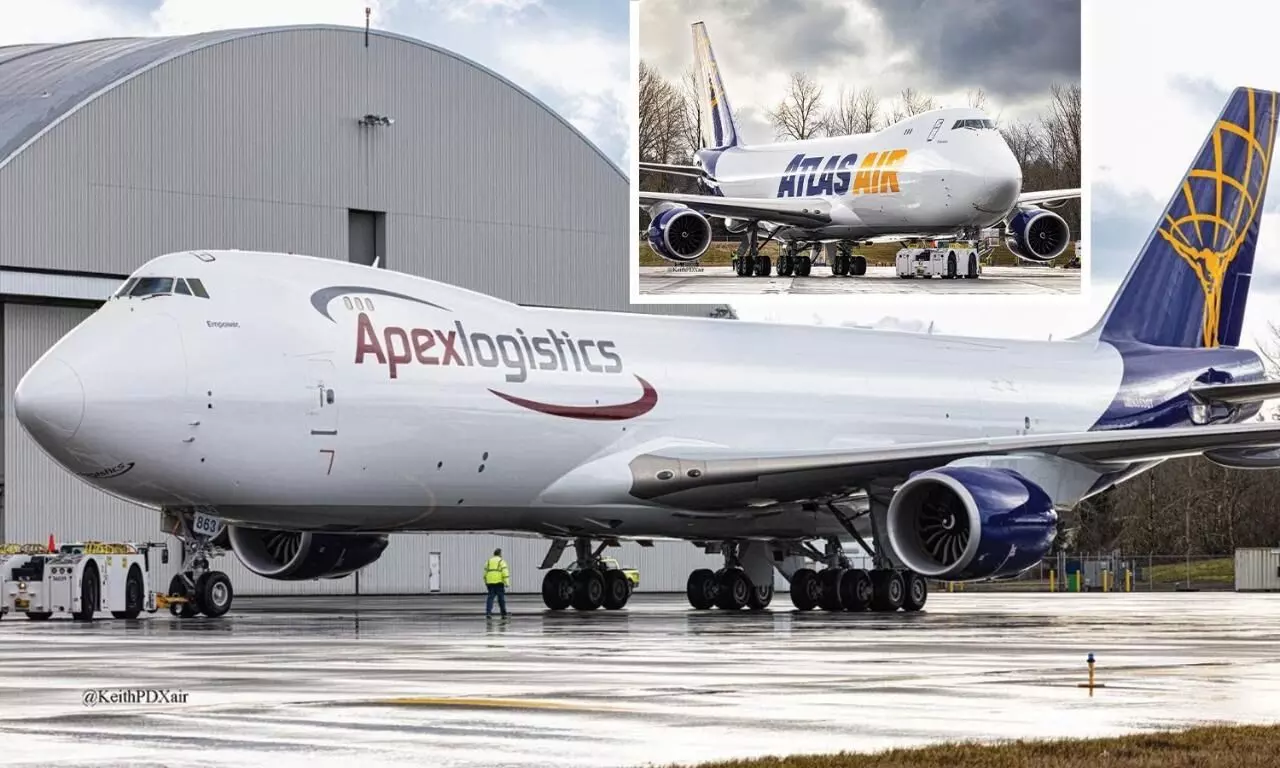 Boeing delivered 44 new production freighters in 2022 compared to 41 in 2021 to customers ranging from Maersk Aviation, Atlas Air, FedEx and UPS.
Atlas Air acquired three of the last four 747-8 production freighters in 2022 with deliveries in May, October and November 2022. Atlas will be flying two of the four freighters for its customer Kuehne+Nagel. Kuehne+Nagel has put into operation its first Boeing 747-8 freighter as part of the long-term charter agreement with Atlas Air.
The fourth freighter, to be delivered to Atlas later this month, features the logo of Apex Logistics, a forwarding company that Kuehne+Nagel acquired in 2021 for $1.5 billion.
Maersk bought three 767-330 production freighters in 2022, and started operations with the launch of its scheduled flights between South Carolina and Incheon, Korea in October 2022. "All U.S.-Korea flights will be operated by Miami-headquartered cargo airline Amerijet International."
DHL Aviation and Emirates acquired four and two 777Fs, respectively, in 2022, data show.
While FedEx Express bought 13 767-300Fs and two 777Fs, UPS acquired two 747-8Fs in February and April, according to data released by Boeing.
Boeing reported 774 commercial orders last year after cancellations and conversions including 561 orders for the 737 family and 213 orders for the company's market-leading twin-aisle airplanes. Boeing delivered 69 commercial jets in December, including 53 737 MAX, bringing total deliveries for 2022 to 480 airplanes.
"We worked hard in 2022 to stabilise 737 production, resume 787 deliveries, launch the 777-8 Freighter and, most importantly, meet our customer commitments," says Stan Deal, Commercial Airplanes President and CEO, Boeing. "As the airline industry expands its recovery, we are seeing strong demand across our product family, particularly the highly efficient 737 MAX and the 787 Dreamliner. We will stay focused on driving stability within our operations and the supply chain as we work to deliver for our customers in 2023 and beyond."
As of December 31, 2022, the commercial airplanes backlog is 4,578 jets, Boeing said.
Boeing will announce its Q42022 results on January 25, 2023.
Airbus gets orders for 24 A350Fs
Airbus reported orders for 24 A350 freighters out of the total order for 44 A350s in 2022.
Airbus won 1,078 new orders (820 net) across all programmes and market segments in 2022. While the A220 won 127 firm gross new orders, the A320neo family won 888 gross new orders. In the widebody segment, Airbus won 63 gross new orders including 19 A330s.
Airbus delivered 661 commercial aircraft (after a reduction of 2 A350-900 AEROFLOT previously recorded as sold in December 2021 for which a transfer was not possible due to international sanctions against Russia) to 84 customers in 2022. The order backlog at the end of December 2022 stood at 7,239 aircraft.
"In 2022 we served 84 customers with 661 deliveries, an increase of 8 percent compared to 2021," says Guillaume Faury, Chief Executive Officer, Airbus. "That's obviously less than we were targeting but given the complexity of the operating environment I want to thank the teams and our partners for the hard work and the ultimate result. The significant order intake covering all our aircraft families including freighters, reflects the strength and competitiveness of our product line. We continue our ramp-up trajectory to deliver on our backlog."
Airbus will report 2022 results on February 16, 2023.