Anchorage's new facility to support cargo volume growth
NorthLink Aviation is building a new cargo facility at Ted Stevens Anchorage International Airport (ANC) to make ANC even more attractive to carriers and shippers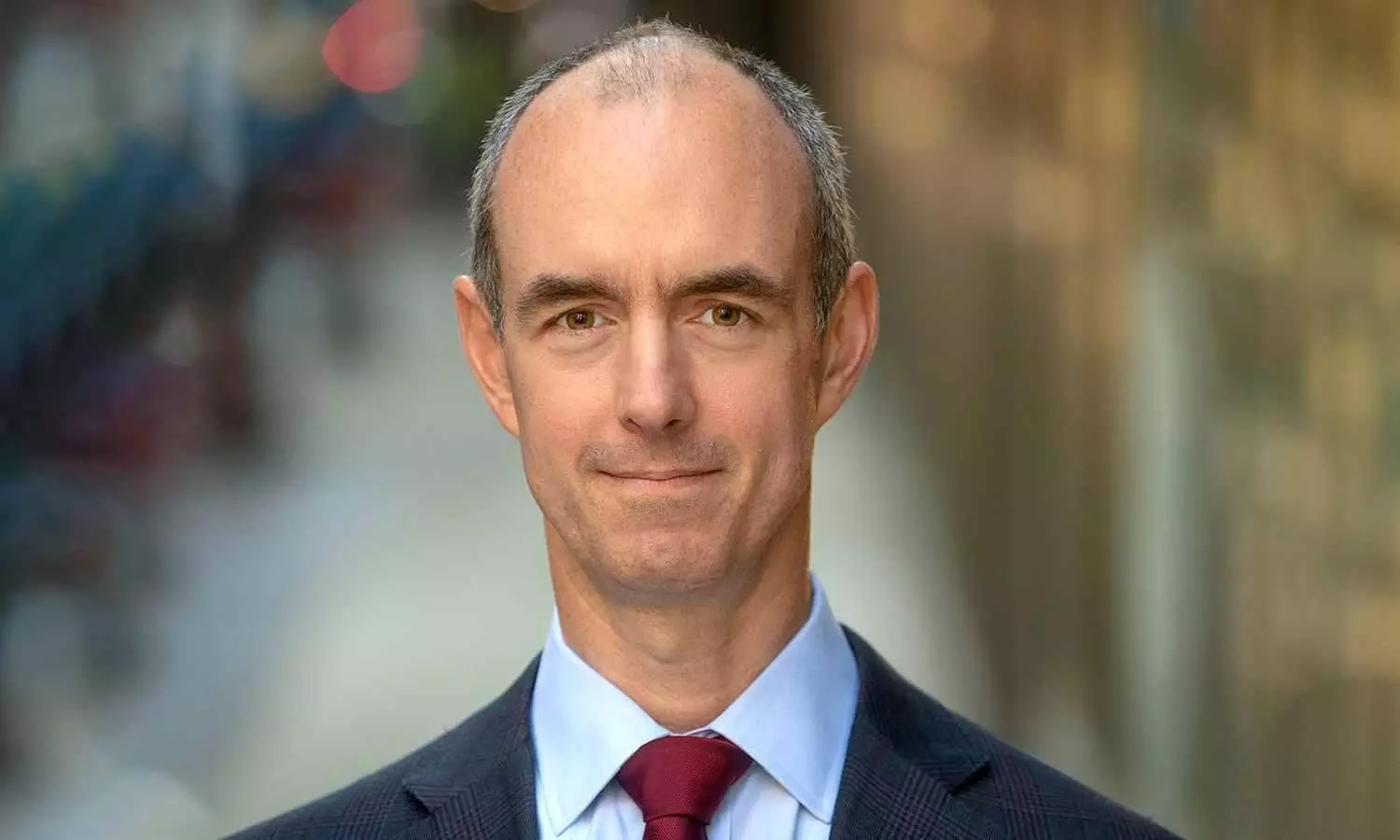 As the fourth largest cargo airport globally, Ted Stevens Anchorage International Airport (ANC) plays a critical role in global trade, providing a fuel-efficient stopover point on great circle flight routes. NorthLink Aviation holds a 55-year lease for the 120-acre South Park Campus and is developing critical airport infrastructure at the site to support growing cargo volumes at ANC.
NorthLink's South Campus Cargo Terminal will enhance the competitiveness of ANC as a major global cargo hub and help ensure the airport can sustain future cargo volume growth. The terminal's significant capacity will ensure efficient turn-times so carriers can maximise revenue and minimise time on the ground. Additionally, cargo facilities located onsite have the potential to develop ANC as a hub for the consolidation of cargo volumes. ANC benefits from the Stevens Amendment, allowing for trans-loading of cargo from US and international carriers. The construction and operation of the Terminal is expected to create meaningful local jobs in the Anchorage area.
In June this year, National Air Cargo, a Florida-based integrated FAA Part 121 international air cargo carrier, signed an agreement for hardstand terminal capacity at NorthLink's air cargo terminal ANC. Under the agreement, National will have the certainty and flexibility to utilize world class infrastructure to continue to grow its operations in ANC.
In an interview to The STAT Trade Times, Sean Dolan, Chief Executive Officer, NorthLink Aviation, talks to Reji John about the project and the wider impact of the project on air cargo development in the North America region.
As the CEO, Sean is responsible for the commercial development, construction, financing and management of the company. He has over 25 years of experience investing, managing and financing infrastructure and has a track record of forming successful partnerships with Fortune 500 companies. Prior to joining NorthLink, Sean worked as a consultant to Tiger Infrastructure Partners on investments in the air cargo sector. Previously, Sean was a partner at Alinda Capital Partners, an infrastructure private equity fund with over $4 billion of assets under management. Edited excerpts:
Tell us why you chose to lead this project and what is NorthLink Aviation's plan for ANC?
I was fortunate to come to NorthLink after looking at the infrastructure situation at the airport and realizing that there's a tremendous opportunity to build new infrastructure to serve the air cargo community at ANC. But also open up a new commercial opportunity to make and build ANC's leadership as a hub for tech stops, besides allowing the air cargo community the opportunity to really use AMC as a cargo hub. So first and foremost we're looking to meet an infrastructure need at the airport, but we want to build ANC as a cargo hub.
What is the size of the cargo terminal that you are going to build? And what are the timelines?
So we have leased 120 acres at the airport for 55 years. We are using a substantial portion of that to build a facility that will have 11 power-through hardstands. Four additional hardstands, which will be push back. There will be a warehouse, which will be approximately 100,000 square feet, as well as office space adjacent to the warehouse. We are also going to build a ground support equipment (GST) facility. And notably, because I think this is a sector that is really focused on sustainability, we are also going to have the only facility in Alaska that will fully recover and recycle the deicing fluid used to deice the plane.
What is the size of the investment? Is the project going to be completed in phases?
We are developing the project in phases. It is a fairly substantial project as it is. Right now the airport is facing a tremendous need for additional hardstand capacity. So our near term focus is to build the fuel system, including the transport pipelines to feed the first set of hardstands. But, you know, our objective is to get all the hardstands and the fuel system in 2023. We plan to make substantial progress with the warehouse, ideally, having it completed by the end of next year. It is obviously an ambitious timetable but we have a very experienced team that understands how to get these projects done on a very concise timeframe.
Is the warehouse going to be purpose-built to handle a specific set of air cargo commodities or is it meant for general cargo?
We are designing the warehouse to meet a number of different needs. The reality is that there is a real need for airside warehouse capacity at the airport. We are designing it to be flexible and meet as many needs as possible. So first and foremost, a lot of our air carrier customers just need a place to store spare parts when they have an AOG (aircraft on ground) and they want to have the parts close to the aircraft. But we are also building a cold storage capacity to be able to meet a number of different needs, particularly, the needs of the Alaskan seafood industry to be able to better access export markets. But I want to also have a substantial portion of the warehouse capacity served as a tool to basically download and upload cargo so that we can help air carriers and forwarders connect more cargo to more destinations faster and inexpensively.
The long term vision is to build this as a cargo hub, which is a self-contained facility that allows our customers the ability to efficiently do tech stops, but also make money by helping them optimise their payloads to better meet the needs of their shipping customers.

Sean Dolan, NorthLink Aviation
Who will operate the warehouses?
We are not going to be the operator. We are talking to all candidates to operate that warehouse as well as do the ground handling. There are two leading companies at ANC that currently provide ground handling — Pegasus (Pegasus Aviation Services) and Swissport. Most people are familiar with Swissport, but Pegasus is a local company that is very well regarded by a number of international carriers. Our objective is to build partnerships with Pegasus and Swissport and others to ensure that our customers are receiving excellent service.
What is the timeline for the entire project to be completed and what is its long term vision?
The long term vision is to build this as a cargo hub. We want to have a self-contained facility that allows our customers the ability to efficiently do tech stops; but also make money by being able to optimize their payloads to better meet the needs of their shipping customers. But in the near term, this is about a desperate need for infrastructure. The airport has seen significant cargo growth over the last couple of years with two integrators — FedEx and UPS — expand their operations. That's fantastic. But it is also creating the need for new infrastructure at the airport. Because the airport is self-funded, it is really important for private developers like NorthLink to step in and provide that infrastructure solution, which is a little unique. But it is something that we are thrilled to have the opportunity to do.
What is the kind of investment going into the construction of this facility?
We are honoured to be working with Tiger infrastructure, which is the equity sponsor for the project. We are also working with a leading project finance bank for the funding of the project. Given the scale of this it is not cheap. In terms of being able to serve the air cargo community and really kind of unlock the commercial opportunity we actually think it is a pretty modest amount of capital invested to be able to connect more cargo to more destinations. One of the tricky things about the sector right now is that a lot of cargo comes into key gateway hubs like Los Angeles (LAX) Chicago (ORD) and New York (JFK), which are fantastic airports. But there are obviously some physical constraints in terms of runway capacity, real estate, etc. And so our opportunity is to be able to use ANC as a hub to be able to connect cargo more efficiently to end destinations. We are never going to disintermediate those hubs; but what can do is for a certain amount of cargo, provide it with a quicker route to market.
Did you look at any other airports within the US for NorthLink Aviation's investment?
No. I am actually new to the air cargo sector and this idea was presented to me and as I was studying. Anchorage is truly unique. One of the things about this opportunity and ANC itself is there is a tremendous amount of things in this world that are going to change — whether how aircraft are fuelled by SAF or hydrogen or whatever. There are a lot of ways to connect things but geography does not change. And Anchorage is one of a kind because of its unique spot in terms of being midway between East Asia and the Lower 48. And also, just having really favourable weather; it is undoubtedly snow. But the airport is never closed. So it is really one of a kind in terms of being able to serve as a link between Asia and the Lower 48 and the rest of North America.