Amerijet appoints Tim Spillane as Director of Cargo ops at Miami Hub
His focus will be on analyzing strategies, processes, systems, and the daily cargo operations for Amerijet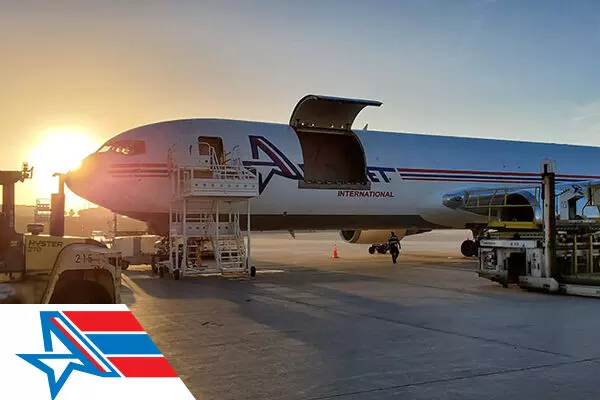 AmeriJet International Airlines has recently announced the appointment of Tim Spillane as the new Director of Cargo Operations at the Miami Hub.
A social media post on Friday from the company on LinkedIn read, "We are thrilled to welcome our new Director - Cargo Operations, Miami Hub, Tim Spillane to the Amerijet Family! Tim will be responsible for continuing to develop and execute the daily cargo operations for Amerijet – Miami hub. In this role, his focus will be on analyzing strategies, processes, and systems to continue to build a strong operational team centered around excellence."
Spillane has extensive experience in warehousing and logistics with medical and pharmaceutical distribution as well as passenger airline, catering, and international cargo operations at several major airports across the United States. He is a certified Lean Six Sigma Black Belt and enjoys collaborating with employees toward solving operational issues, cited the post.
With more than 45 years of experience in the cargo industry, Amerijet operates its dedicated freighter fleet of B767 and B757 aircraft from its primary hub at the Miami International Airport to destinations throughout the Caribbean, Mexico, Central America, South America, and Europe.
Within the United States and Canada Amerijet provides full truckload, less-than-truckload, and expedited trucking services. In most of the company's international service regions in the Caribbean, Mexico, Central America, South America, and Western Europe, Amerijet offers clearance and last-mile delivery for commercial customers across many industries.
Amerijet's primary hub, located at the Miami International Airport, has over 360,000 square-foot (33,500sq. meter) import/ export facility and a 40,000 square-foot (3,700sq. meter) perishable handling center providing refrigerated, frozen, and chilled storage to maintain the cold chain integrity of pharmaceuticals and perishables during the transportation process.