Amerijet and Titan Aviation Investments announce dry lease for B757
The three Boeing 757 will be managed by Titan Aviation Holdings, a subsidiary of Atlas Air Worldwide Holdings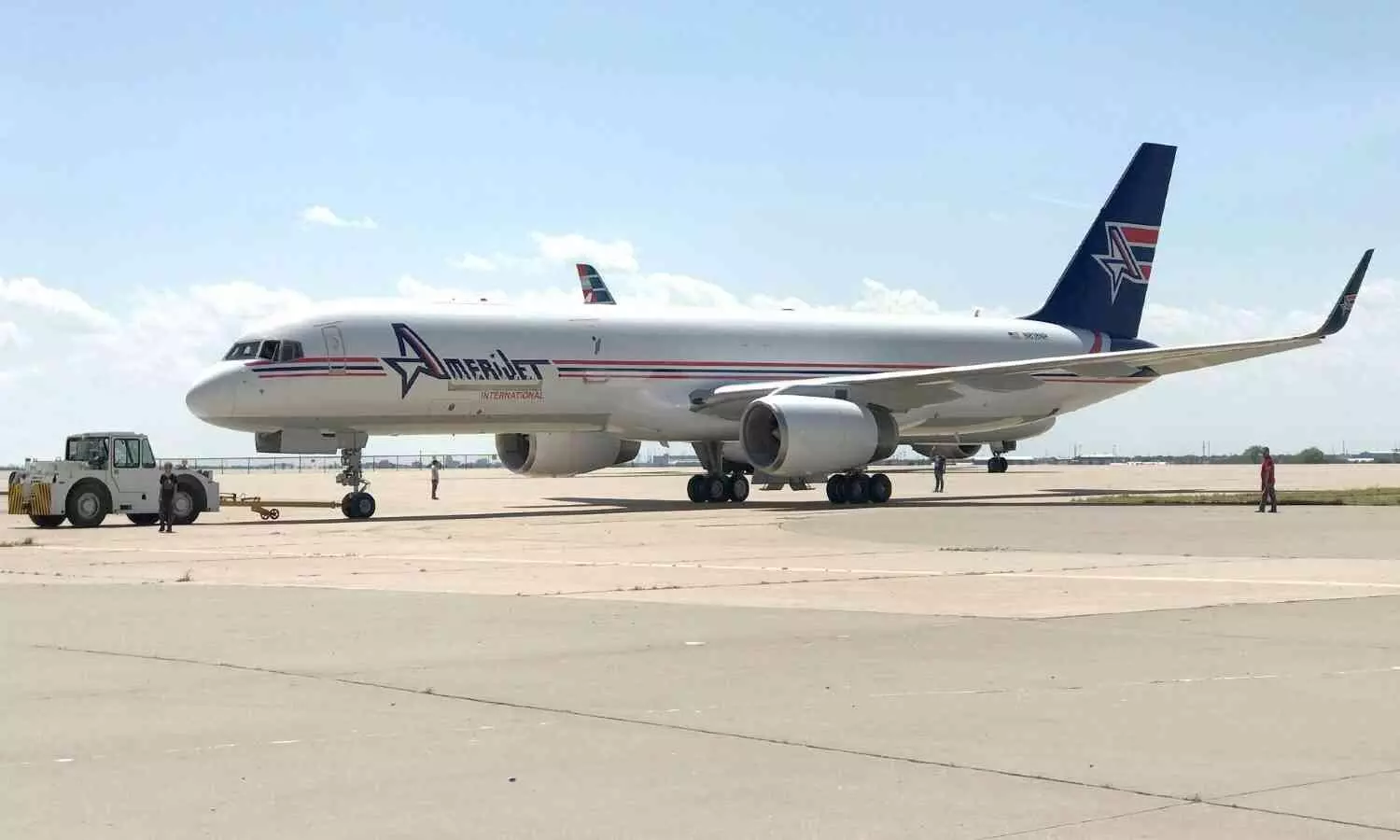 Titan Aircraft Investments, a partnership between Titan Aviation Holdings, Inc. and Bain Capital Credit, announced today that it has placed three Boeing 757-200SF converted freighters on long-term dry leases with Amerijet International Inc. to support its network in Central America and the Caribbean. These assets will be managed by Titan Aviation Holdings, a subsidiary of Atlas Air Worldwide Holdings.
"We are delighted to welcome Amerijet as a strategic customer and to support its long-term expansion plans. This partnership underscores the trust our customers have in Titan's expertise in freighters," said Michael Steen, President and Chief Executive Officer of Titan Aviation Holdings and Chief Commercial Officer of Atlas Air Worldwide.
"I'm incredibly proud of our employees who worked tirelessly to bring the B757 project to fruition. These aircraft will be a wonderful addition to our fleet, giving us a platform for continued growth as we approach 50 years of continuous service from our home base in Miami, Florida," said Tim Strauss, Amerijet's Chief Executive Officer.
In 2019, Titan Aviation Holdings and Bain Capital Credit launched a long-term joint venture to build a diverse cargo aircraft leasing fleet worth roughly $1 billion. The long-term joint venture capitalises on cargo aircraft demand, which is supported by strong e-commerce and express market development.